On June 27, Kazakhstan and Iran discussed a draft of a joint road map aimed at increasing the mutual trade turnover by up to $3 billion, with the main emphasis placed on agricultural sector projects worth about $1 billion, QazMonitor reports citing the ministry of trade and integration.
Serik Zhumangarin, the deputy prime minister – minister of trade and integration, met with Alireza Peyman-Pak, the minister of agriculture of Iran, during the Kazakhstan-Iran Business Forum in Astana. The forum gathered more than 100 representatives from large and medium-sized companies specializing in agricultural goods, food products, tourism, and investment services.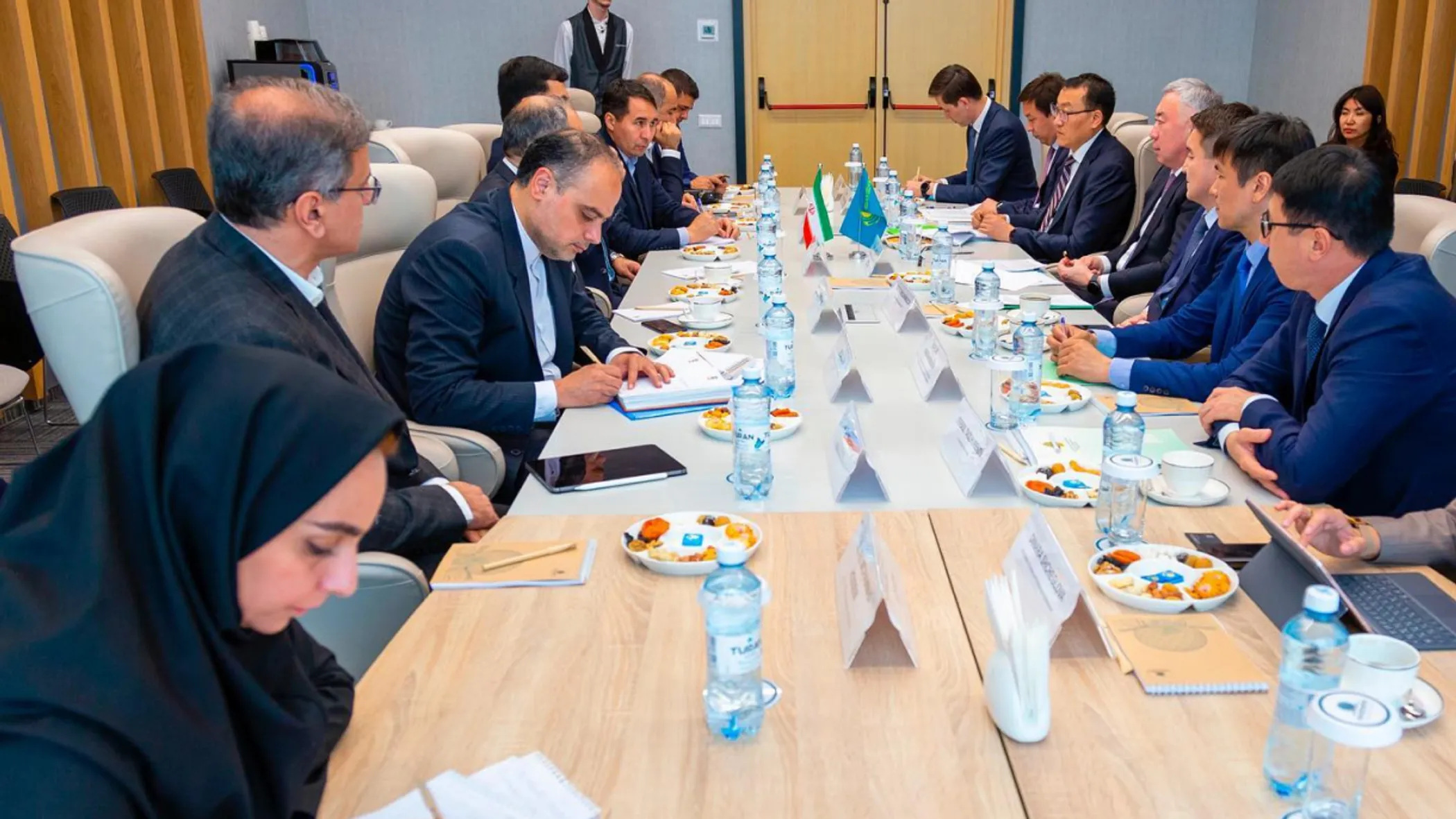 The agriculture minister Peyman-Pak expressed Iranian investors' readiness to invest in various projects in Kazakhstan, including pharmaceutical production, dairy product manufacturing, and agricultural product processing.
In turn, Zhumangarin highlighted the high demand for domestic agricultural products among Iranian consumers. Currently, Kazakh enterprises regularly supply wheat, barley, sunflower oil, flax seeds, aluminum, and ferrous metals to the Iranian market. Conversely, oil products, fresh fruits, vegetables, and construction materials are among the main Iranian imports to Kazakhstan.
In 2022, the trade turnover between the two countries reached $528 million, marking a significant 19.8% increase compared to 2021.