On May 22, the Presidents of Kazakhstan and Singapore, Kassym-Jomart Tokayev and Halimah Yacob, discussed in Astana the prospects of bilateral relations, deepening trade and economic cooperation, as well as cultural and humanitarian ties, QazMonitor reports citing Akorda.
In his welcoming speech, Tokayev noted that President Yacob's visit to the country is the first such occasion for the Central Asian region, highlighting it as a historical milestone.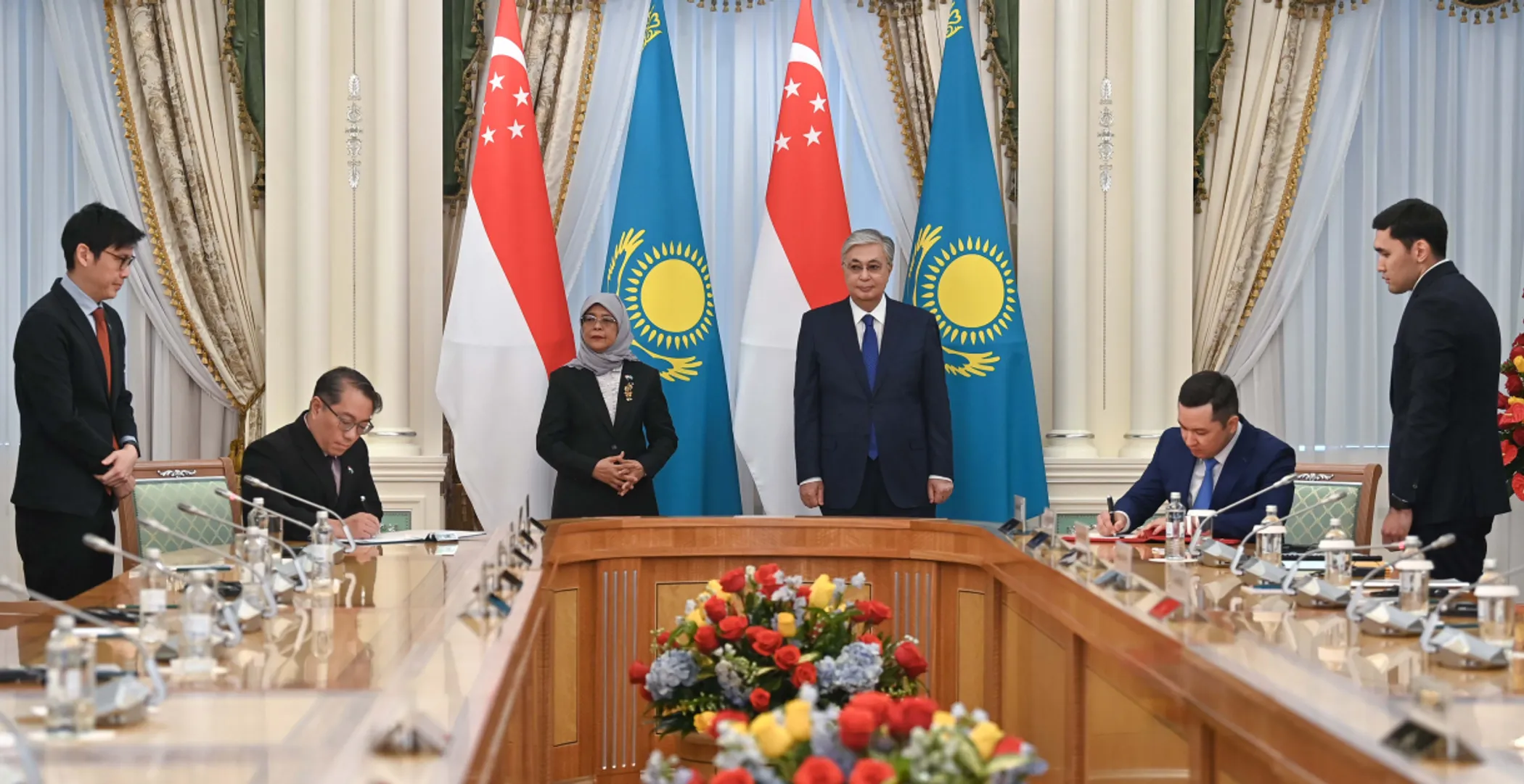 The Kazakh Head of State also said that more than 140 Singaporean companies and joint ventures are currently operating in our country with both countries having outlined a solid framework for cooperation due to the operation of the Kazakhstan-Singapore Business Council.
"The total volume of Singaporean investments in Kazakhstan's economy has exceeded $1.4 billion. Despite the economic turmoil and pandemic, last year the volume of mutual trade approached $2 billion," said Tokayev.
President Yacob pointed out the importance of strengthening academic ties between the Nazarbayev University's Graduate School of Public Policy and the Lee Kuan Yew School of Public Policy. She also shared views on expanding export opportunities and opening joint ventures in our country.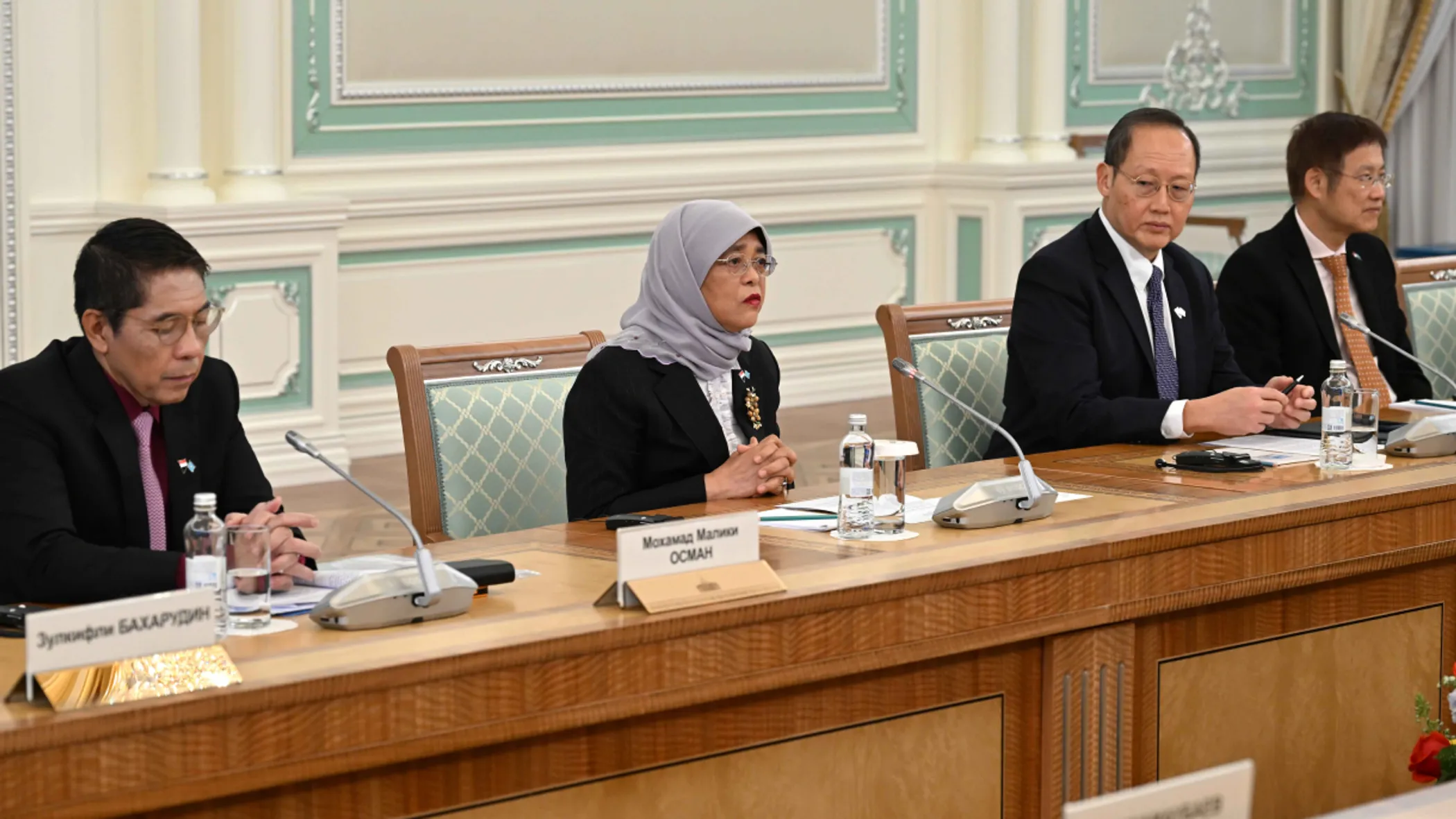 In this regard, the leaders talked about the progress on a joint investment project – the construction of the G4 City agglomeration near Almaty, and the expansion of cooperation between financial institutions.
The presidents also considered the prospects for mutually beneficial cooperation in conjunction with the Trans-Caspian International Transport Route and the Belt and Road Initiative, as well as the launch of direct air links between the countries.
The meeting concluded with the members of the official delegations signing the following documents:
Agreement between the two countries on trade in services and investment
Memorandum of Understanding between the governments of Kazakhstan and Singapore on cooperation under the Capacity Building Program for Civil Servants in Central Asia (C5)
Cooperation agreement between the Astana International Financial Center and the Enterprise Singapore statutory board
Memorandum of Understanding between QazTrade trade development center and the Enterprise Singapore statutory board