On August 13, the Kazakh delegation led by Trade Minister Serik Zhumangarin visited Huawei office in Shenzhen, QazMonitor reports citing the Ministry of Trade and Integration.
The delegation met with Wang Jianfeng, Huawei's Senior Vice President and President of the Public Affairs and Communications Department, to discuss potential cooperative avenues to enhance Kazakhstan's digital ecosystem. Minister Zhumangarin said that Kazakhstan is interested in the possibility of localizing the production of Huawei in the country.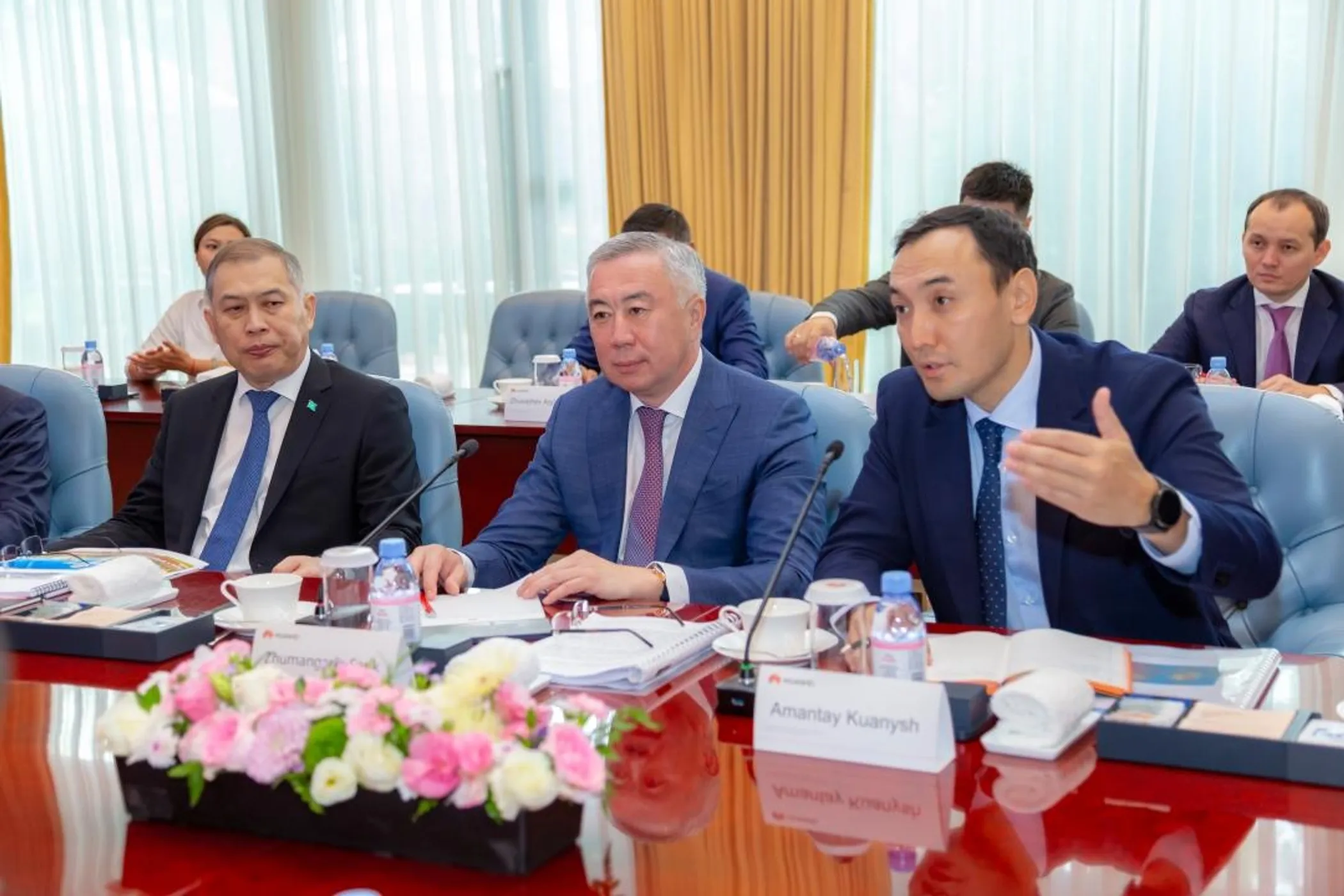 The company showcased its digital solutions for Kazakhstan's ecosystem, including AI-driven transportation management, megapolis and port infrastructure, full cycle of oil production, mining industry, and other sectors.
Among the presented solutions, the Chinese company highlighted the Smart City Intelligent Operation Center, designed to streamline communication between citizens and the government. It ensures that citizens' appeals are directed to the appropriate authority within 30 minutes, with a response period of 24 hours.
Furthermore, Huawei showcased the successful Smart Port project, which employs remote control and monitoring to replace labor-intensive container loading. Notably, their Coal Sheater Remote Control, powered by 5G and AI technology, allows full surface control over coal mining operations.
"We are very interested in the company sharing its experience in the field of digital technology implementation, as we see great potential in cooperation for the development of our digital ecosystem. This year, Huawei Technologies and the national company Kazakhstan Temir Zholy signed an agreement to digitalize the railway network in Kazakhstan using new technologies," said Zhumangarin.
In turn, Wang Jianfeng presented Huawei's vision for Kazakhstan's digital development, titled 'The Way to Digital Kazakhstan and the Eurasian Hub,' emphasizing the company's aim to contribute to Kazakhstan's sustainable growth as a regional digital center.