November 9, Prime Minister of Kazakhstan Alikhan Smailov, at the request of President Kassym-Jomart Tokayev, arrived in Uzbekistan to participate in the 16th summit of the Economic Cooperation Organization (ECO). Ahead of the event, Smailov held a meeting with the President of Uzbekistan, Shavkat Mirziyoyev, QazMonitor reports citing primeminister.kz.
During the meeting, Prime Minister Smailov conveyed warm greetings from President Tokayev and emphasized that the relations between Kazakhstan and Uzbekistan are a shining example of strategic partnership based on trust and mutual understanding.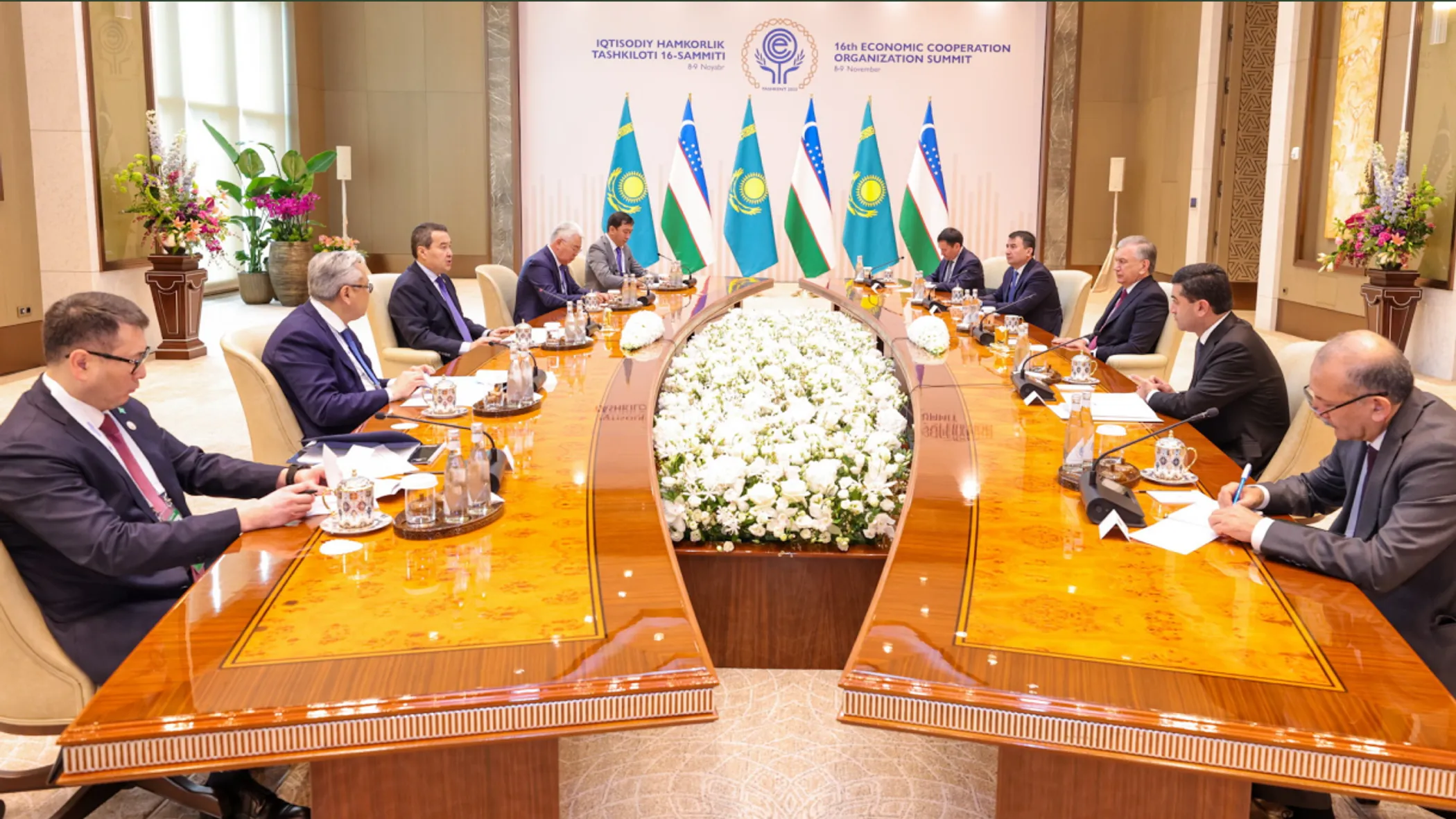 Smailov emphasized the joint commitment of the governments of both countries to establish a robust and sustainable economic platform for bilateral interaction.
"Uzbekistan is one of the major trading partners of Kazakhstan. Our countries account for about 70% of all trade in Central Asia. Last year, the trade turnover increased by 30% and reached the milestone of $5 billion for the first time. We are actively working to increase bilateral trade to $10 billion," said the Prime Minister.
In response, President Shavkat Mirziyoyev affirmed the systematic implementation of strategic agreements between the two countries, spanning areas such as trade, transport, and the water industry. He further emphasized that the trade projects mutually agreed upon with the President of Kazakhstan would pave the way for achieving new milestones.