The Ministry of Water Resources and Irrigation and the German Society for International Cooperation (GIZ) agreed to implement a Central Asian water efficiency program in the basins of the Amu Darya and Syr Darya rivers, QazMonitor reports citing the ministry's press service.
The agreement, signed by Water Minister Nurzhan Nurzhigitov and Caroline Milow, GIZ's Programme Manager, is part of the Green Central Asia climate and security initiative launched by the German Federal Government. Its primary objective is to introduce integrated water resources management at the regional level, considering the impact of climate.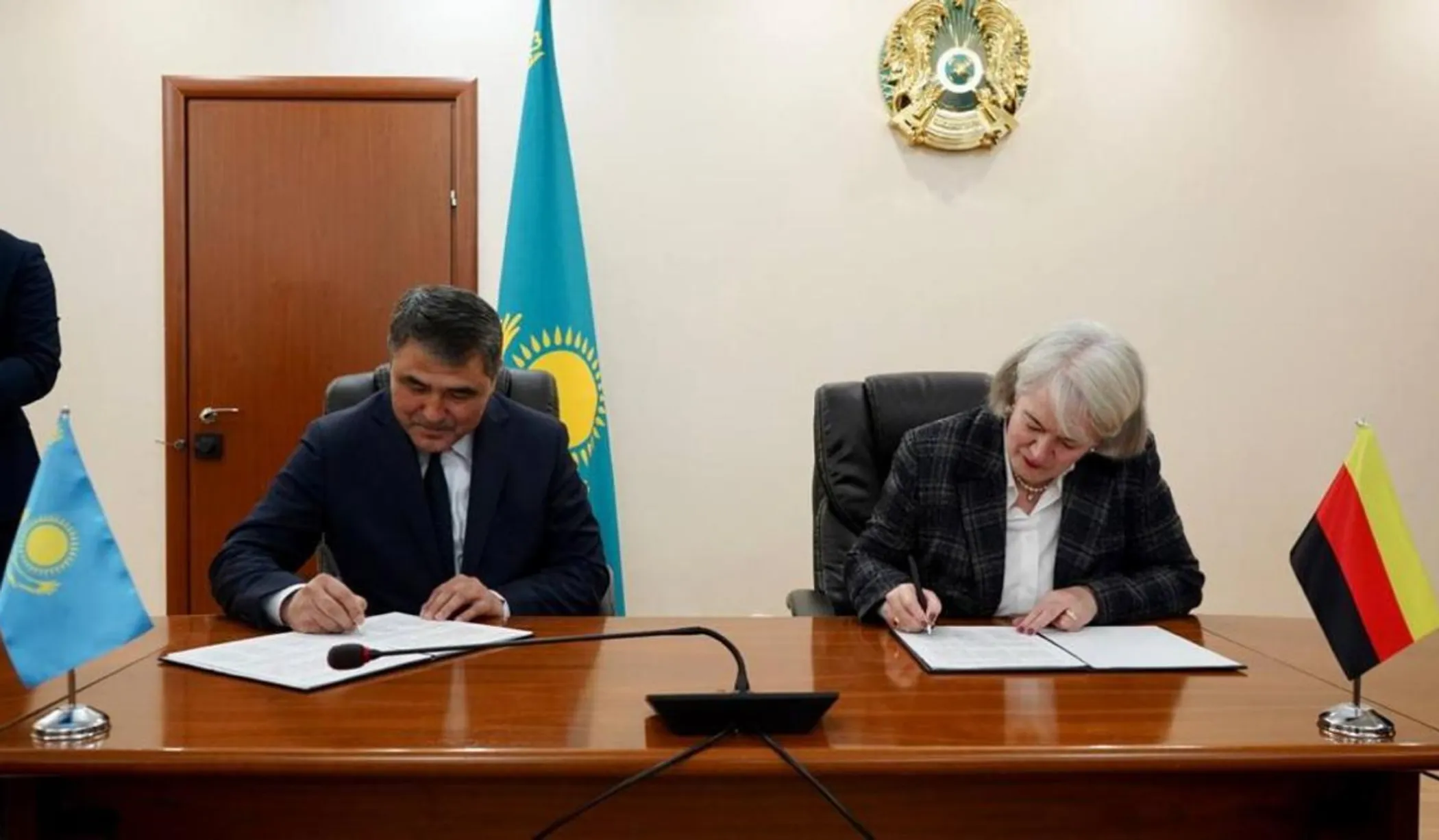 Both parties have agreed to formulate an implementation plan for the program and establish a committee composed of representatives from the Ministry of Water Resources and Irrigation and other participants. The German side has committed to providing experts, basic and advanced training for local specialists, necessary equipment, and financial support in the form of grants.
The program is scheduled to run until 2027.