Johannes Luchner, Deputy Director-General of the European Commission for Migration and Home Affairs, has announced the EU's readiness to initiate collaborative efforts toward visa facilitation for Kazakh citizens, QazMonitor reports citing the press service of the Embassy of Kazakhstan in Belgium.
On October 2-4, Minister of Internal Affairs Yerzhan Sadenov paid a working visit to Brussels, where he met with the leadership and experts of the European Commission's Directorate General for Migration and Home Affairs, responsible for regulating the visa policies of the Schengen countries.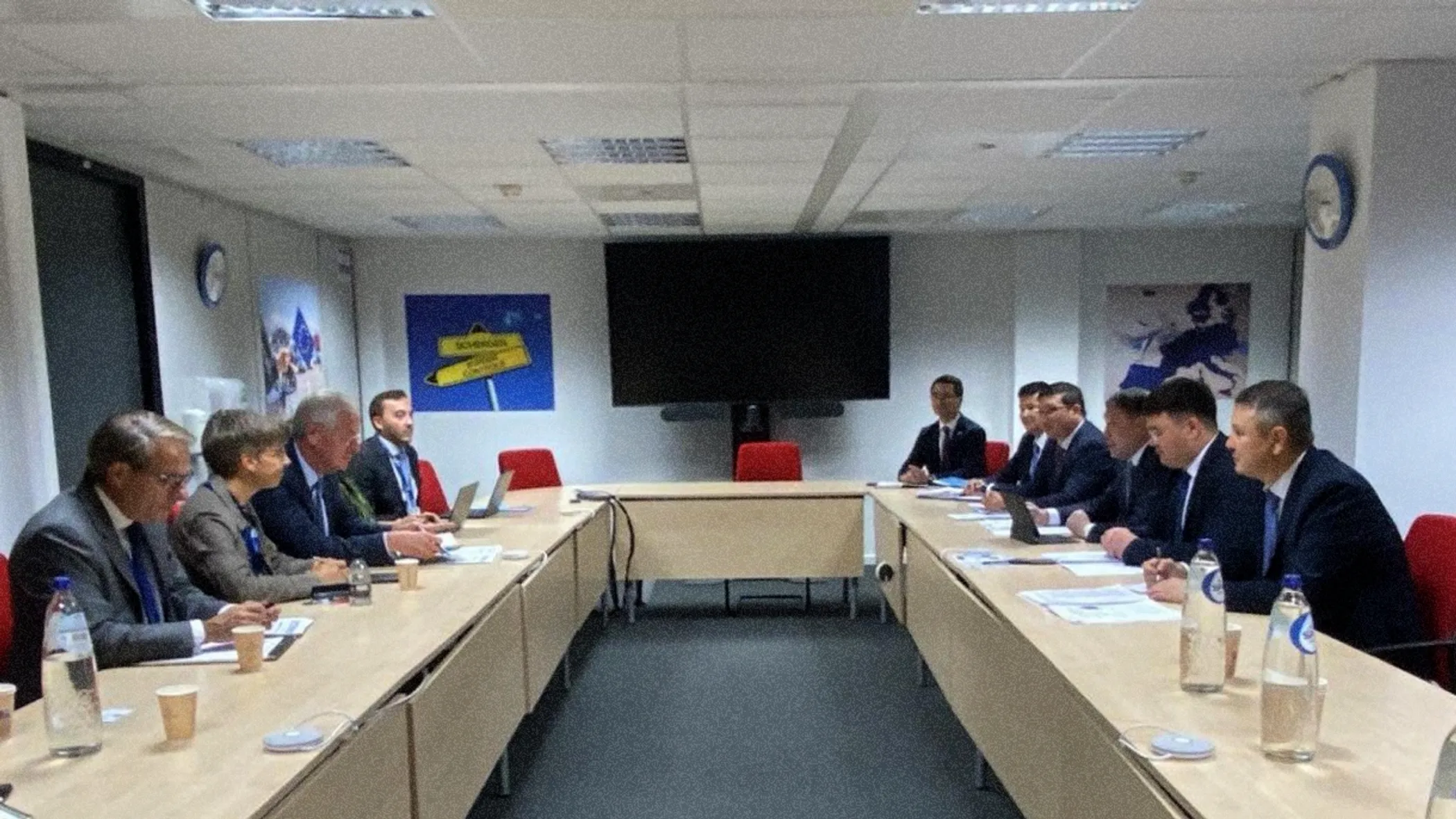 During the discussions, the parties reached an agreement to jointly analyze the current visa issuance process and identify initial steps to initiate a dialogue in this area. Furthermore, Luchner emphasized that the European side regards Kazakhstan as 'a reliable partner of the EU in the Central Asian region, and our cooperation has significant potential for further constructive development.'
Both parties also placed special emphasis on strengthening cooperation between Kazakhstan and the European Union in the realms of law and order, encompassing efforts against illegal migration, enhancing border control, and applying the expertise of European internal affairs agencies in Kazakhstan.
As part of his visit, Sadenov also met with Annelies Verlinden, Minister of the Interior, Institutional Reform, and Democratic Renewal of Belgium. She expressed an interest in bolstering the partnership with Kazakhstan and voiced support for simplifying the visa regime for Kazakh citizens.