Kazakhstan and the UK are working on signing the Strategic Partnership and Cooperation Agreement aiming to elevate the bilateral partnership to a new level, QazMonitor reports citing the ministry's press service.
On October 2 in Astana, Deputy Foreign Minister Roman Vassilenko participated in the 7th session of the Kazakh-UK Strategic Dialogue and discussed key areas of collaboration in transport and logistics, critical minerals, renewable energy, environment, healthcare, and education with Leo Docherty, the Parliamentary Secretary of State for Europe at the UK Foreign, Commonwealth, and Development Office.
Vassilenko called for advancing cooperation on the opening of branches of British universities in our country and facilitating the bilateral visa regime. The parties also discussed the exchange of information and research on British archival data concerning Kazakhstan and Central Asia.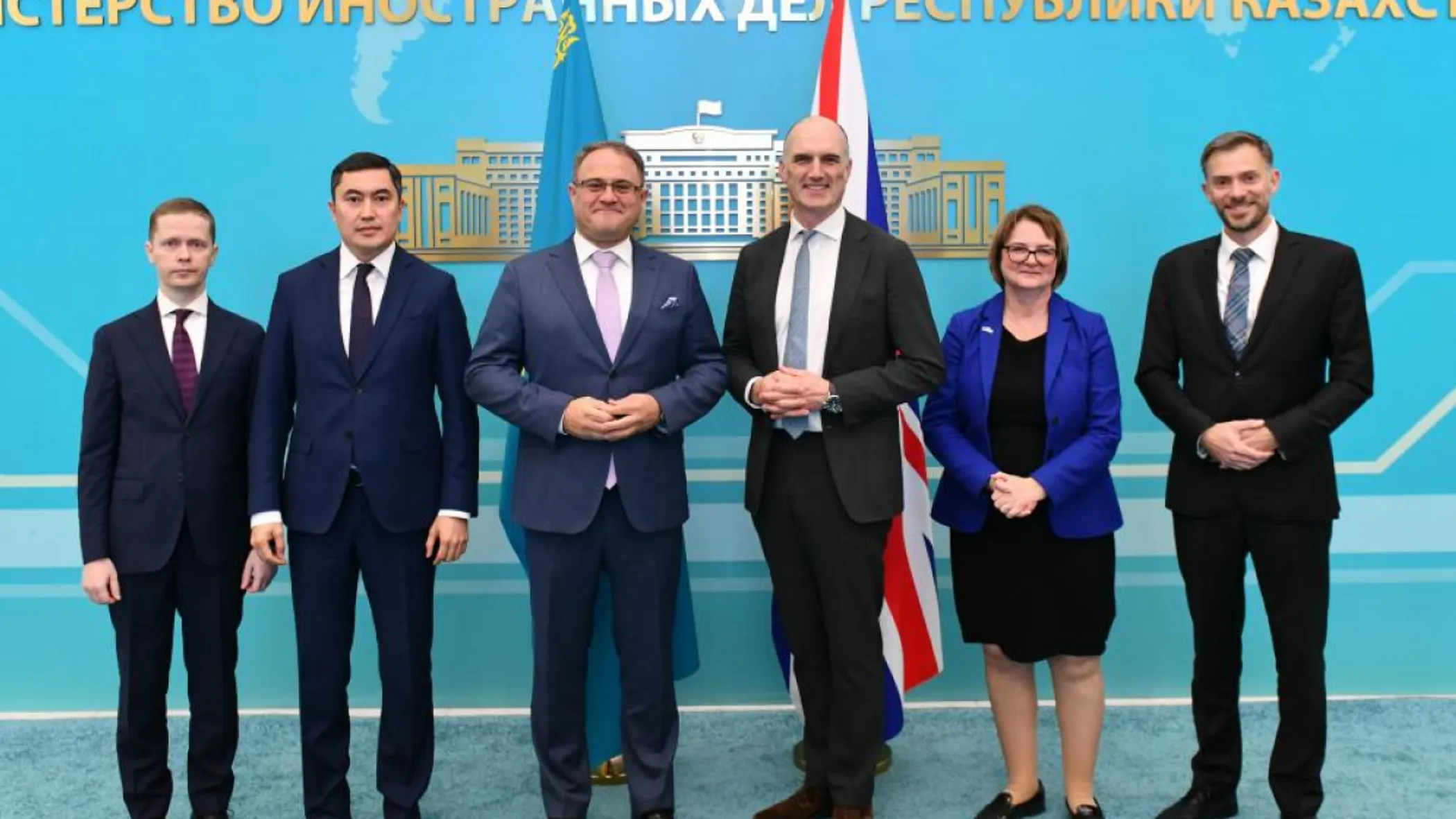 The UK is a key political, trade, economic, and investment partner for Kazakhstan. In 2022, the volume of bilateral trade saw a 60% year-over-year increase, reaching $1.8 billion, with $1.5 billion in exports and $384.3 million in imports. During January-August 2023, bilateral trade grew to $879 million, with $559 million in exports and $320 million in imports.
In 2022, the UK has invested $661 million in the Kazakh economy and over $16 billion in total since 2005. Furthermore, around 600 companies with British capital are registered in Kazakhstan.