On September 28, President Kassym-Jomart Tokayev outlined his vision of Kazakhstan's role in global economic trends speaking at the inaugural Berlin Global Dialogue forum in Germany, QazMonitor reports citing Akorda.
According to the President, our country can fulfill its role in stabilizing international economic ties.
"With the second largest proven oil reserves in Eurasia, Kazakhstan is a major energy supplier to the global markets. Given that 70% of our oil exports go to the European Union, we stand ready to enhance our export capacities and contribute to mitigating the global energy crisis," said Tokayev.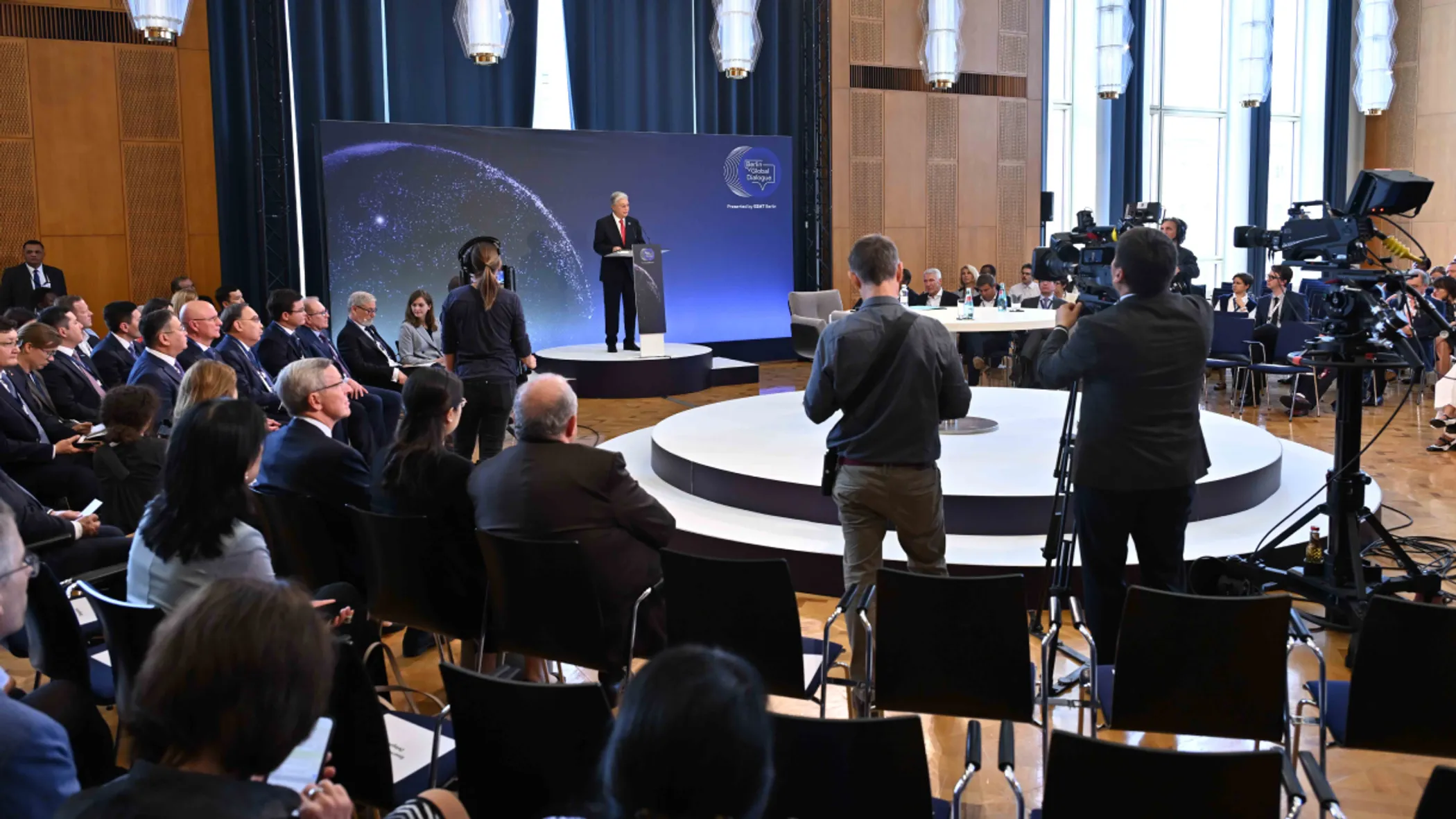 He also informed the participants that last year, Kazakhstan's exports increased by almost 40%. Although a significant portion of our country's GDP still comes from the energy sector, the national economy continues to diversify, witnessing growth in the automotive industry, pharmaceuticals, processed metals, and mechanical engineering.
In the context of ensuring global economic stability, the President encouraged the forum participants to explore untapped avenues for economic partnership with Kazakhstan. In particular, the Trans-Caspian International Transport Route (TITR) offers new possibilities for trade and investment in the region by halving the transit times for goods transported via existing maritime routes.
Svevind, a German-Swedish company, is channeling a $50 billion investment in its operations in Kazakhstan, targeting the production of two million tons of green hydrogen per year. Furthermore, a plethora of investment opportunities exists for businesses aspiring to process raw materials and ores locally, primed for export to the European Union. We are confident that the availability of affordable energy resources, committed state support, and competitive labor costs make this an attractive proposition.
Kassym-Jomart Tokayev, the President of Kazakhstan