On July 13, the ministry of trade and integration summarized the results of the national trade and investment balance for the first half of 2023, QazMonitor reports citing the ministry's press service.
Arman Shakkaliyev, the first vice minister of trade and integration, announced that domestic trade turnover increased by 24% year-over-year, amounting to ₸20.4 trillion. The volume of attracted investments also rose by 53.2%, reaching ₸122.7 trillion.
Some of the key achievements the vice minister outlined included the following:
Amendments were made to the legislation on trade activities, requiring market owners to approve regulations regarding tariff-setting procedures, conditions for leasing trading places, grounds for terminating lease agreements, and a list of additional services.
A minimum wholesale price was established for certain food products to protect domestic producers from dumped imports.
Subsidized interest rates were provided for projects to build, expand, and modernize modern retail facilities as part of the National Entrepreneurship Development Project for 2021-2025.
Requirements for commodity exchange trading systems were updated, and measures for inspections and monitoring were strengthened. Additionally, rules for exchange trading in sugar were finalized.
Entrepreneurs were granted free access to 8,768 national standards, saving over ₸50 million.
To ensure the safety of products and the free movement of goods, the trade ministry has set up a situational headquarters, which includes specialists from four ministries. Measures such as introducing bans on dairy product imports, implementing temporary bans on specific milk brands, and enhancing laboratory control for certain brands were undertaken.
Serik Zhumangarin, the minister of trade and integration, stated that by the end of 2023, the ministry and local executive bodies must complete the modernization of 19 markets. Additionally, by September 1, they should organize the accreditation of inspection bodies to assess greenhouse compliance with national standards.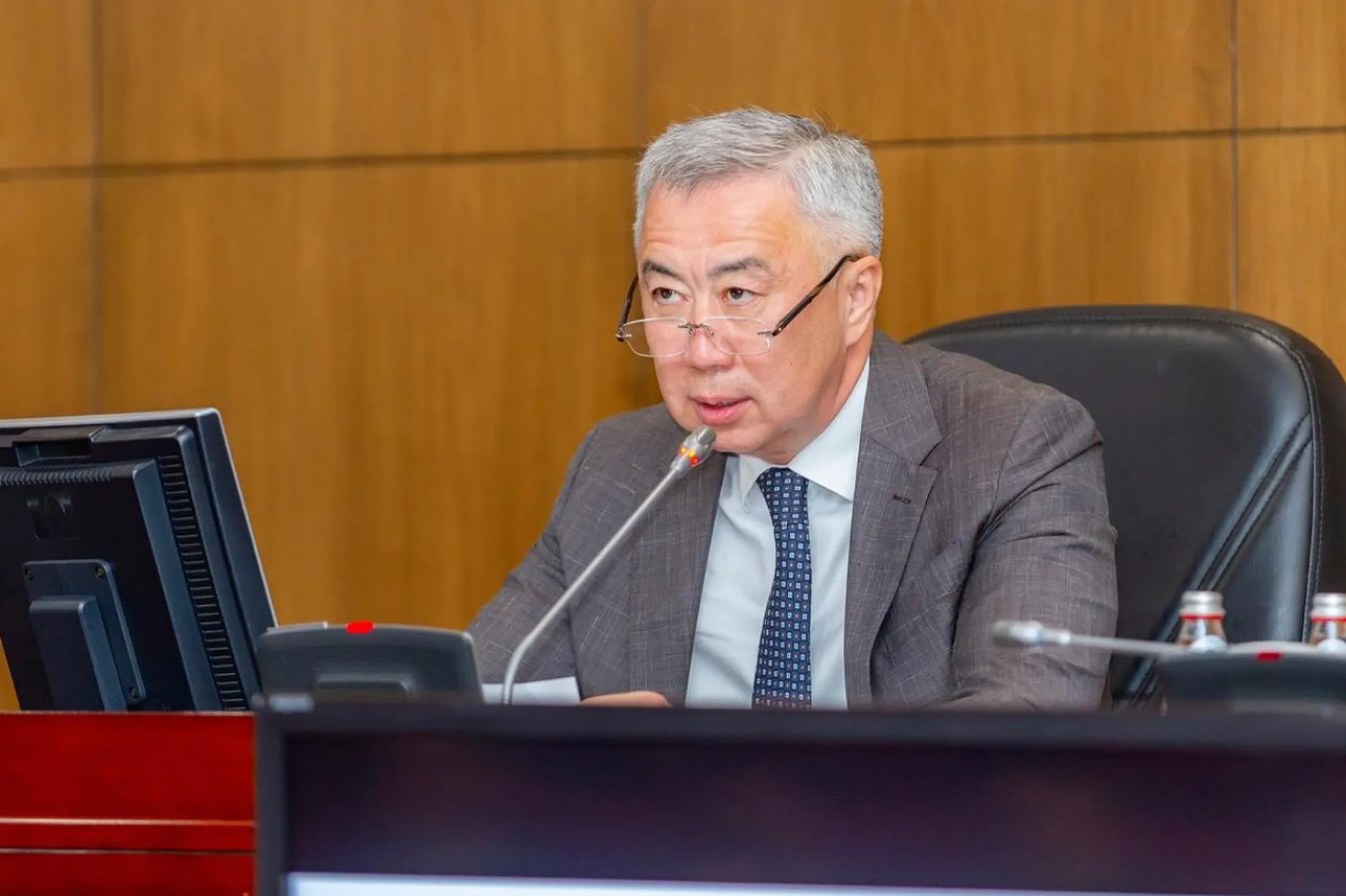 In addition, to address the issue of providing affordable coal to greenhouse growers and considering the complaints from farmers in the southern regions regarding the dominance of cheap imported vegetables, he instructed Shakkaliyev to send specialists to the Turkistan region to assess the situation.
"Based on the results, consider the issue at the meeting of the Situation Headquarters and what support measures can be provided to local farmers," added Zhumangarin.