The American massive open online course provider Coursera is considering localizing its educational platform for the Kazakh market, QazMonitor reports citing the ministry of labor and social protection of the population.
Olzhas Ordabayev, the vice minister of labor and social protection, held discussions with Jeff Maggioncalda, the CEO of Coursera, and Rauan Kenzhekhanuly, the CEO of Bilim Media Group, regarding the current situation on the labor market in Kazakhstan and the impact of various educational platforms that offer opportunities to learn new skills.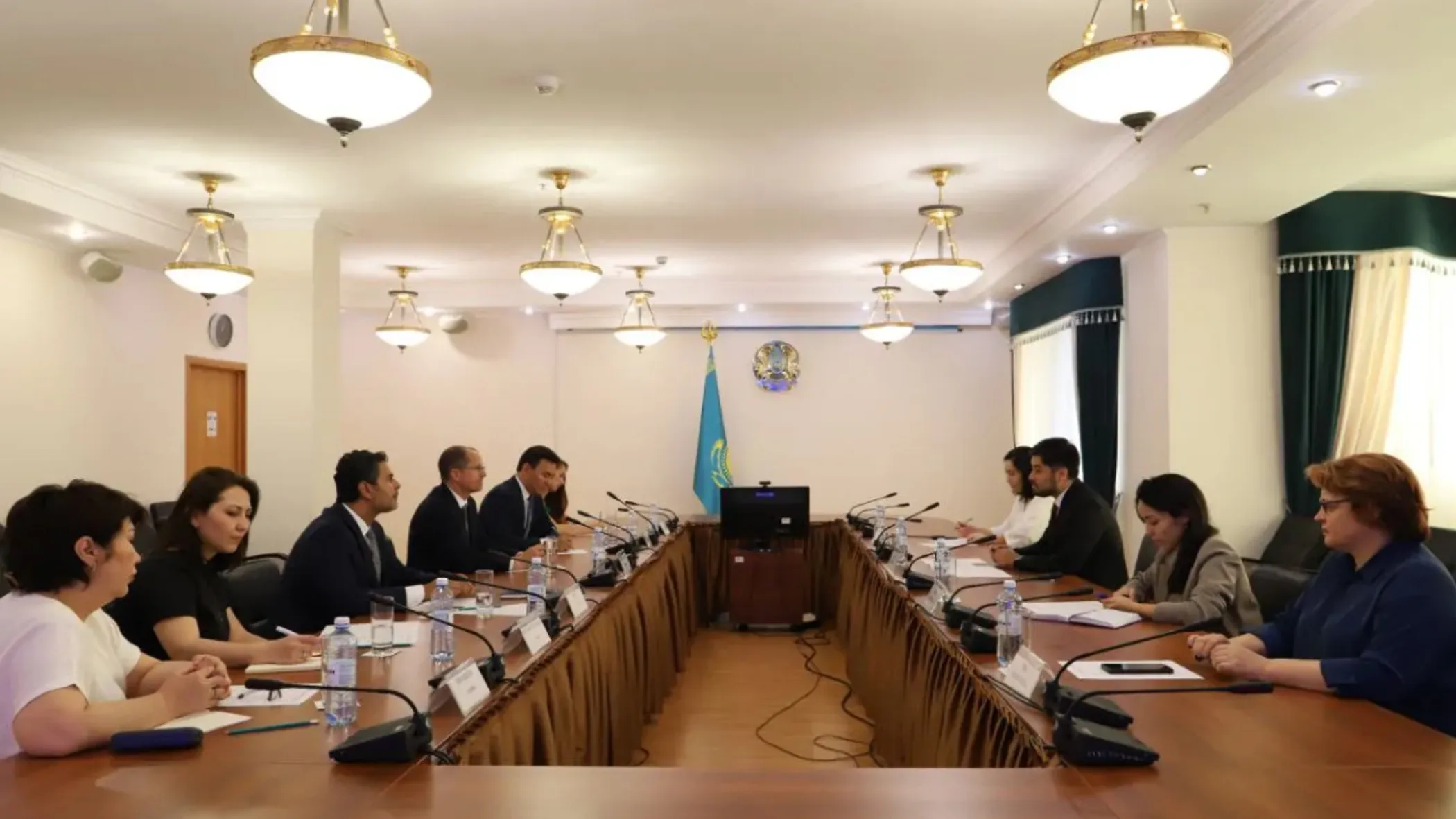 The vice minister emphasized the importance of developing the short-term training platform Skills Enbek and expanding the number of courses available on the platform. Launched in 2021, the platform has already attracted over 280,000 users, with half of the active participants being a young demographic.
"One advantage of Skills Enbek is that it is part of the Enbek ecosystem. Upon completion of training in specific skills, the obtained certificate will immediately appear in the personal account. This allows employers to see the certification during the hiring process," said Ordabayev.
He suggested that expanding self-training opportunities could be achieved by integrating the domestic platform with the educational platform Coursera.
In turn, Maggioncalda, presented current global trends in online learning, the outcomes of a joint project to provide access to courses during the COVID-19 pandemic, and the interim results of the ongoing project involving 25 Kazakh universities to train 20,000 students.
Furthermore, Rauan Kenzhekhanuly told QazMonitor that 50 courses on the platform have already been localized, and there are plans to localize 100 courses by September 1.