On the eve of the Astana International Forum, President Kassym-Jomart Tokayev discussed issues of mutually beneficial partnership with Helga Schmid, the secretary general of the OSCE, QazMonitor reports citing Akorda.
President Tokayev emphasized that the upcoming forum aims to establish a new platform for strengthening ties between the West and the East.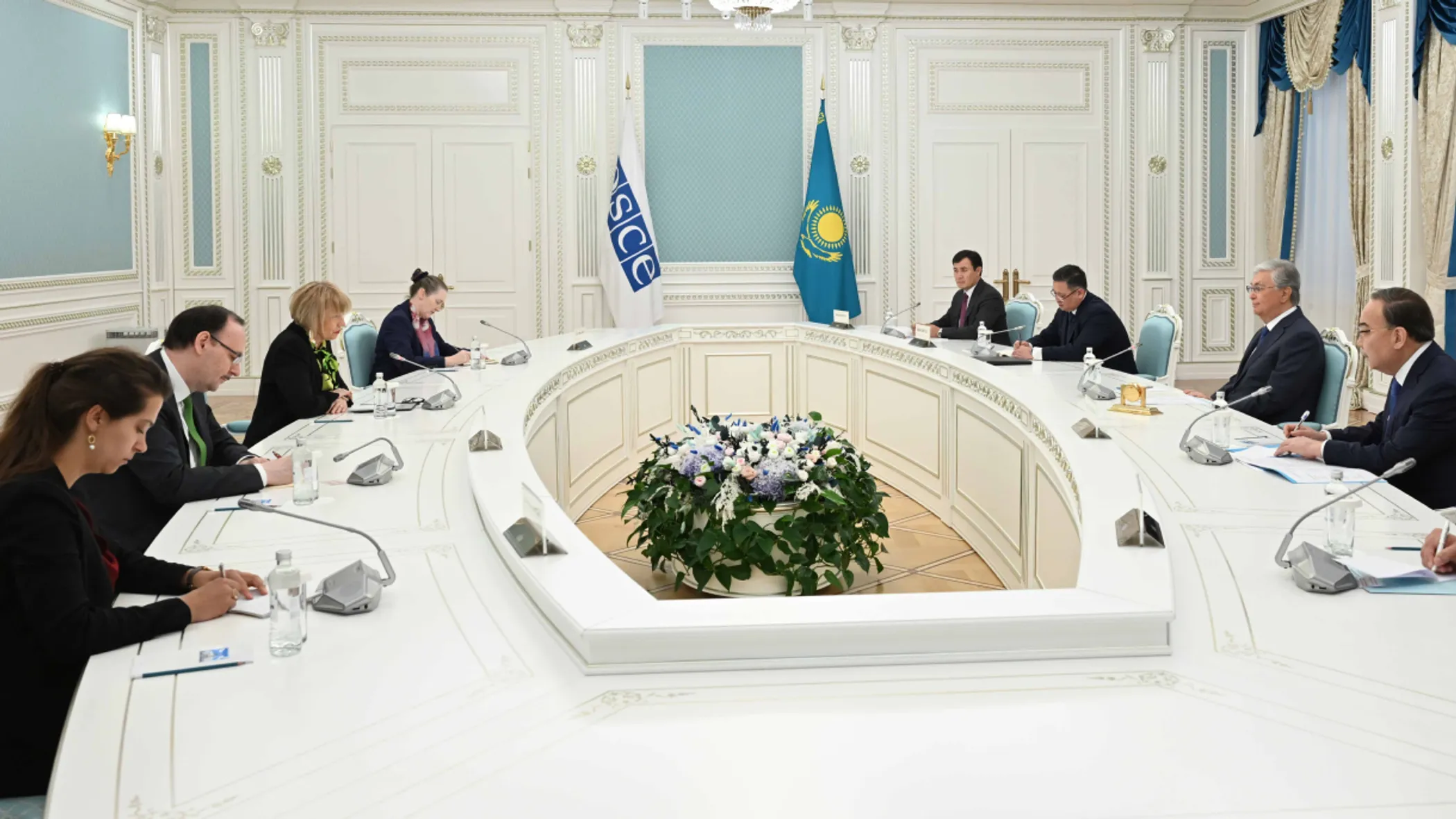 "For Kazakhstan, cooperation with the OSCE is a key priority. We are concerned about the existing disagreements regarding the organization's role. Since the Astana Summit in 2010, no official document has been adopted at either the ministerial level or any other format. This is a matter of great concern to us. We firmly believe in the necessity of maintaining strong ties within the organization," said the president.
In turn, Secretary Schmid highlighted Kazakhstan's active role within the organization.
"You are absolutely right – these are indeed challenging times. Despite the obstacles we face, the OSCE continues to serve as a unique platform for dialogue. You mentioned the Astana Summit, in which I personally had the pleasure of participating. It was the last summit that took place, and the Astana Declaration is an important document governing the organization. I eagerly look forward to hearing from you at the Astana Forum. I believe it is more important than ever for us to listen to each other and reach agreements. This is a key task for the OSCE," added Schmid.