On May 24, President Kassym-Jomart Tokayev in a speech addressed to the 2nd Eurasian Economic Forum in Moscow said that the presence of the Union State of Russia and Belarus within the Eurasian Economic Union (EAEU) presents conceptual challenges to the organization, QazMonitor reports citing Akorda.
He emphasized the need to consider the different levels of integration within the EAEU, as the conceptual and ideological basis of the Union State is quite significant.
"We have a Union State in the EAEU, which is a unique phenomenon in world political history – a state based on the formula 'Two countries – one state' with a single political, legal, military, economic, monetary, cultural, and humanitarian space. It has a single union government and parliament. Even nuclear weapons are now one for two," said Tokayev.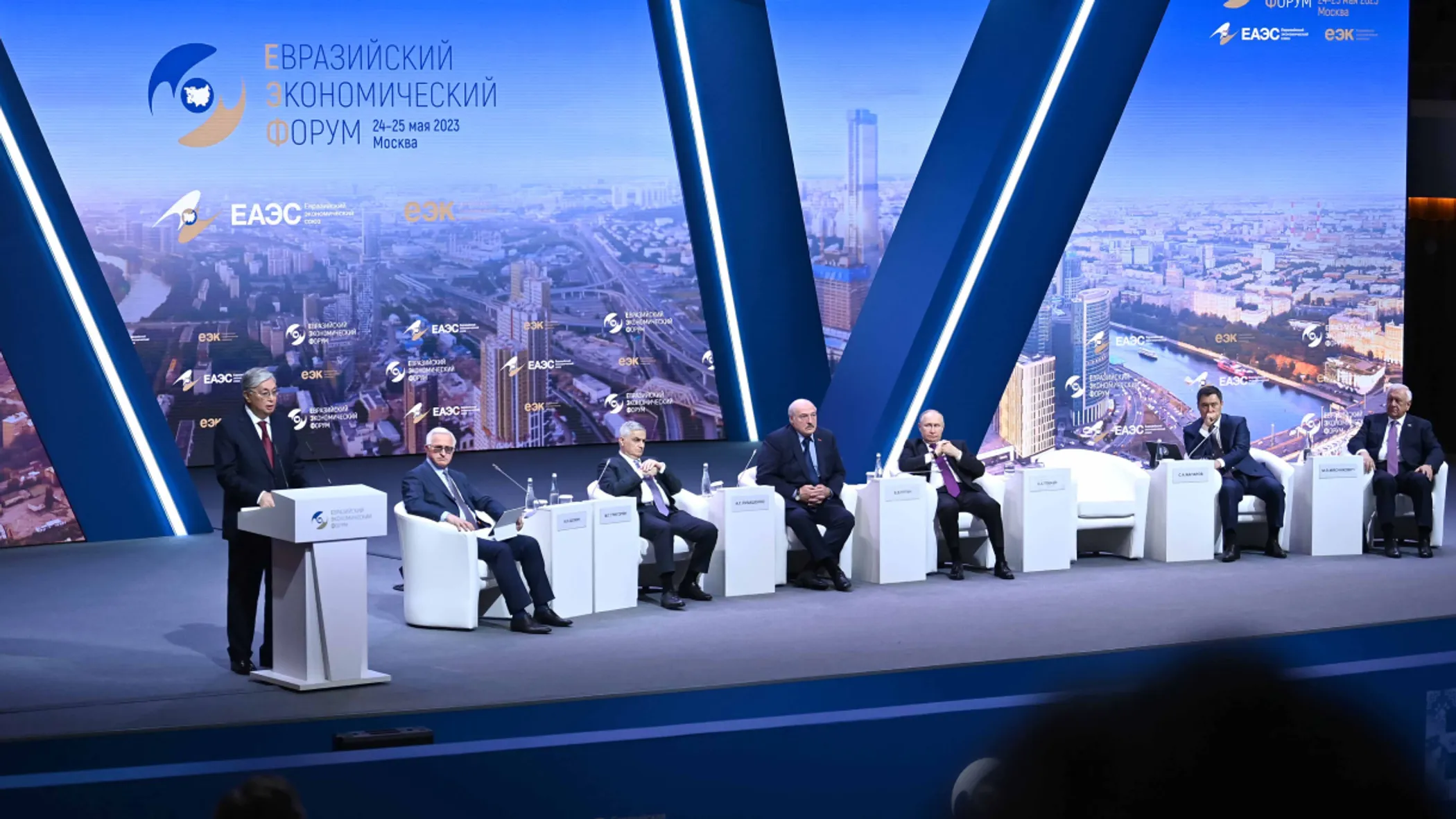 The other level of integration in the EAEU is represented by Kazakhstan, the Kyrgyz Republic, and Armenia. In this regard, the president called for a thorough consideration and discussion of this conceptual reality at the forum.
"And that's a reality we have to reckon with. How we are going to operate under these conditions? It's a conceptual question. We need, I think, to discuss this problem at this economic forum," said the head of state.