On April 2, a delegation of 22 Dutch companies started their working visit to Kazakhstan and held talks with local representatives of the public and private sectors of agriculture, QazMonitor reports citing Kazakh Invest.
The main goal of the visit was to strengthen and develop long-term relations in the field of agriculture between Kazakhstan and the Netherlands and to ensure the food security of both countries.
Global providers in the field of horticulture and greenhouse development such as Koppert, Grodan, FoodVentures, Dutch Greenhouse Delta, Boal Group, and others, held investment events in Aktobe, Almaty, and Konaev.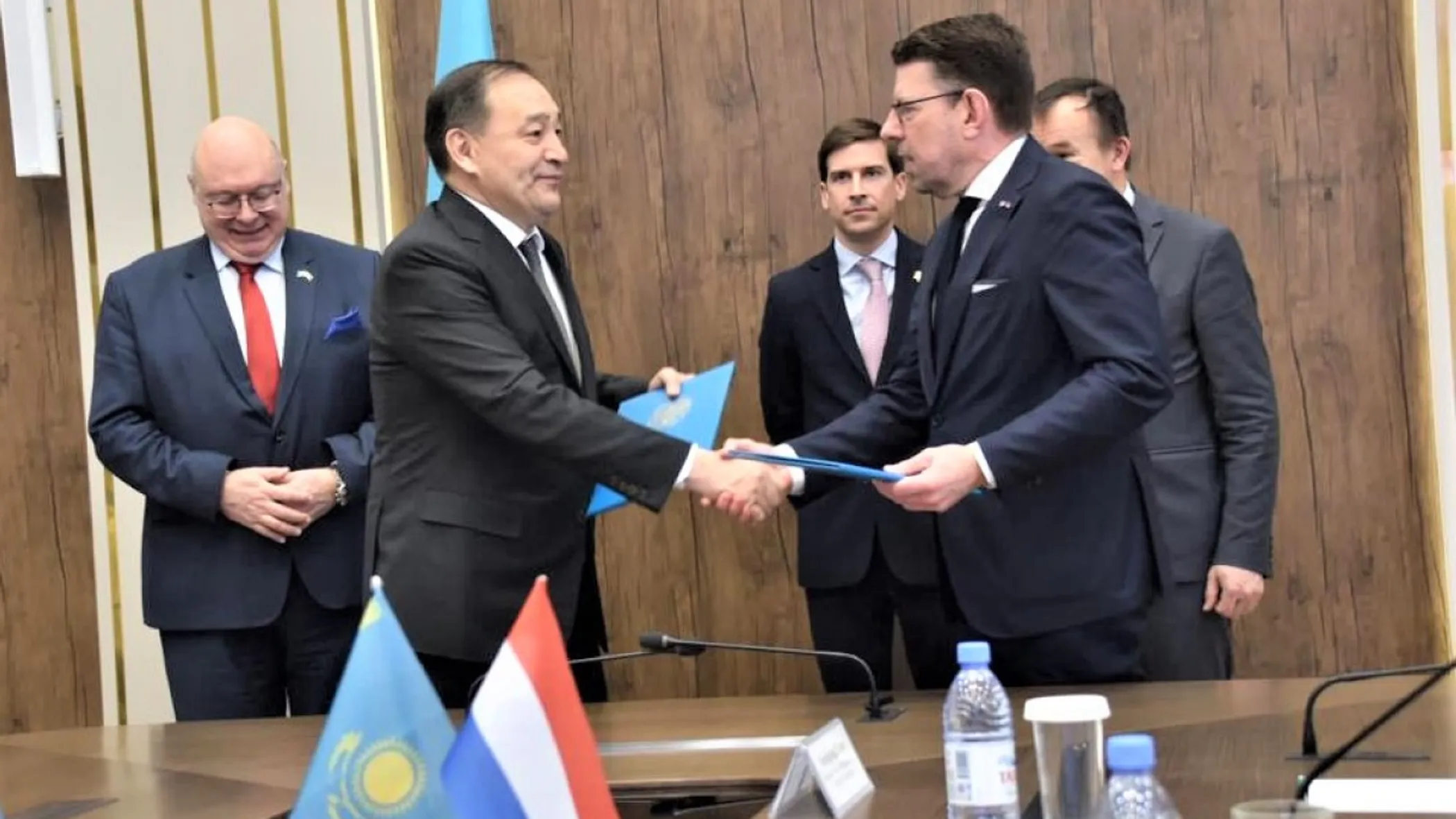 Bouke Arends, the mayor of the Westland municipality, stressed the importance of food security for countries around the world and expressed his region's willingness to share experiences with Kazakh farmers to improve crop yields. According to him, Kazakhstan has great potential for greenhouse production development.
The Netherlands has long been a leader in terms of the volume of direct investment in the Kazakh economy. In 2022, the inflow of investments in the country from the Netherlands amounted to $8.3 billion, which is 18% higher Y/Y. Overall, since 2011, the Netherlands has invested $85.7 billion.