On March 28, members of Kazakhstan's and Germany's ministries of foreign affairs met in Berlin to discuss strengthening the bilateral relationship, QazMonitor reports citing the MFA.
Kazakhstan's Deputy Foreign Minister Roman Vassilenko and the German Federal Foreign Ministry's Director Matthias Lüttenberg discussed key aspects of Kazakhstan's comprehensive domestic political and socio-economic modernization process and the outcomes of the March 19 parliamentary and local elections held in Kazakhstan.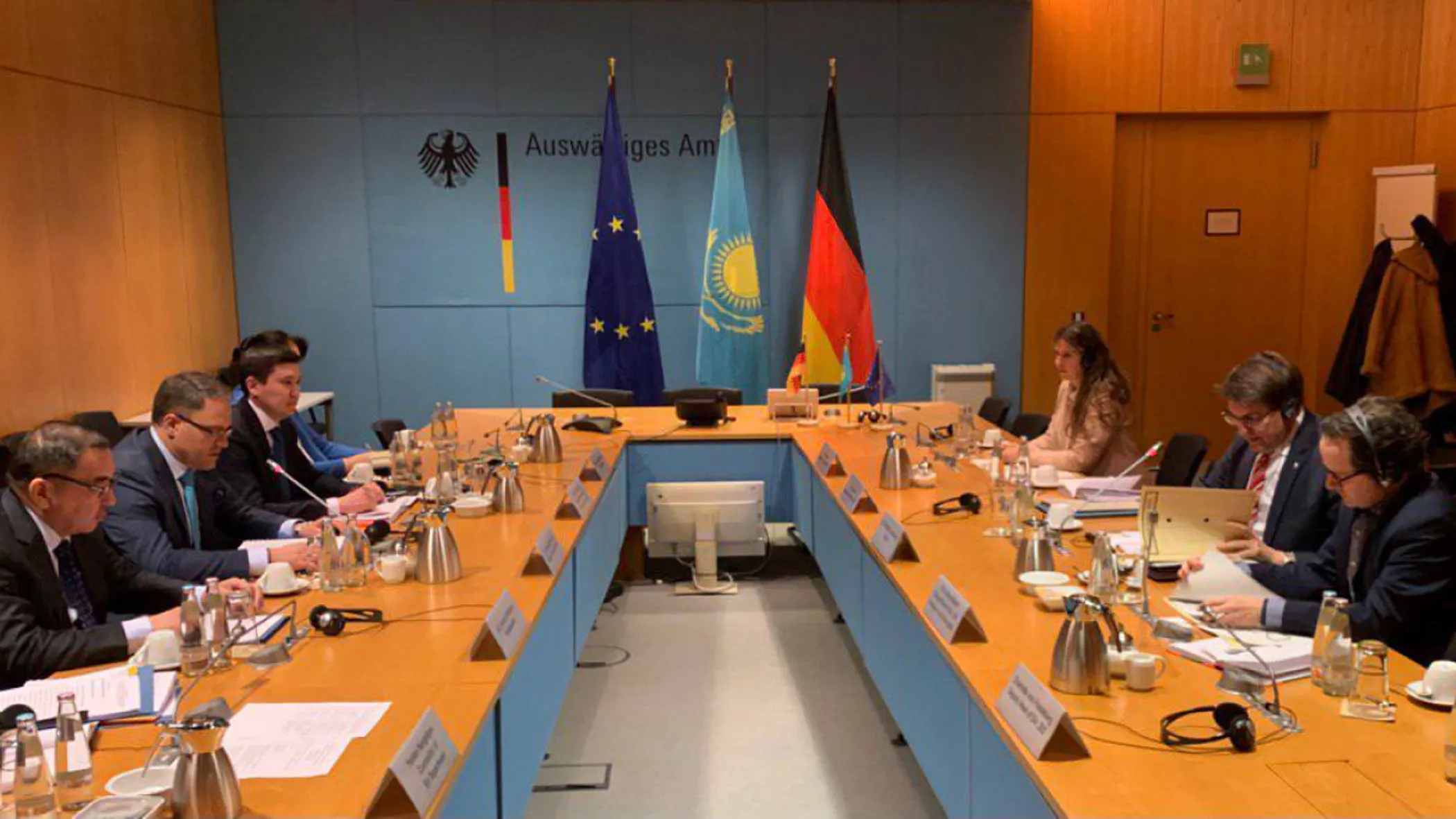 Lüttenberg noted international observers' assessment of the elections and positively remarked Kazakhstan's socio-political transformation, referring to the country as "an exemplary champion of human rights" and "driver of democratic change" in the wider region.
Moreover, the parties agreed to continue to make joint efforts to support the positive dynamics of Kazakh-German cooperation in the fields of education and culture, and welcomed the rapid growth of trade and investment indicators.
According to German statistics, in 2022 Kazakhstan for the first time joined the ranks of Germany's 50 leading trade partners, occupying 43rd place with a trade turnover of 10.5 billion US dollars. According to Kazakh data, trade with Germany in 2022 amounted to 2.8 billion US dollars, which is 26.7% more than in 2021. There are currently 600 enterprises with German capital in our country, including SVEVIND and Goldbeck Solar, which are planning or are already implementing large-scale green hydrogen production and renewable energy projects in Kazakhstan's regions.