During a meeting between the prime ministers of Kazakhstan and Belarus, Alikhan Smailov and Roman Golovchenko, the parties announced a record turnover of $1 billion in 2022, representing a year-over-year increase of 23%, QazMonitor reports citing primeminister.kz.
On September 25, the heads of the governments of Kazakhstan and Belarus met in Astana to discuss measures aimed at expanding the range of goods and services supplied.
Smailov said that one of the drivers of the partnership between the two countries is industrial cooperation. So far, eight projects worth about $180 million, have been successfully implemented in Kazakhstan, creating 1,400 new jobs. Additionally, two projects worth $19 million total are currently in progress.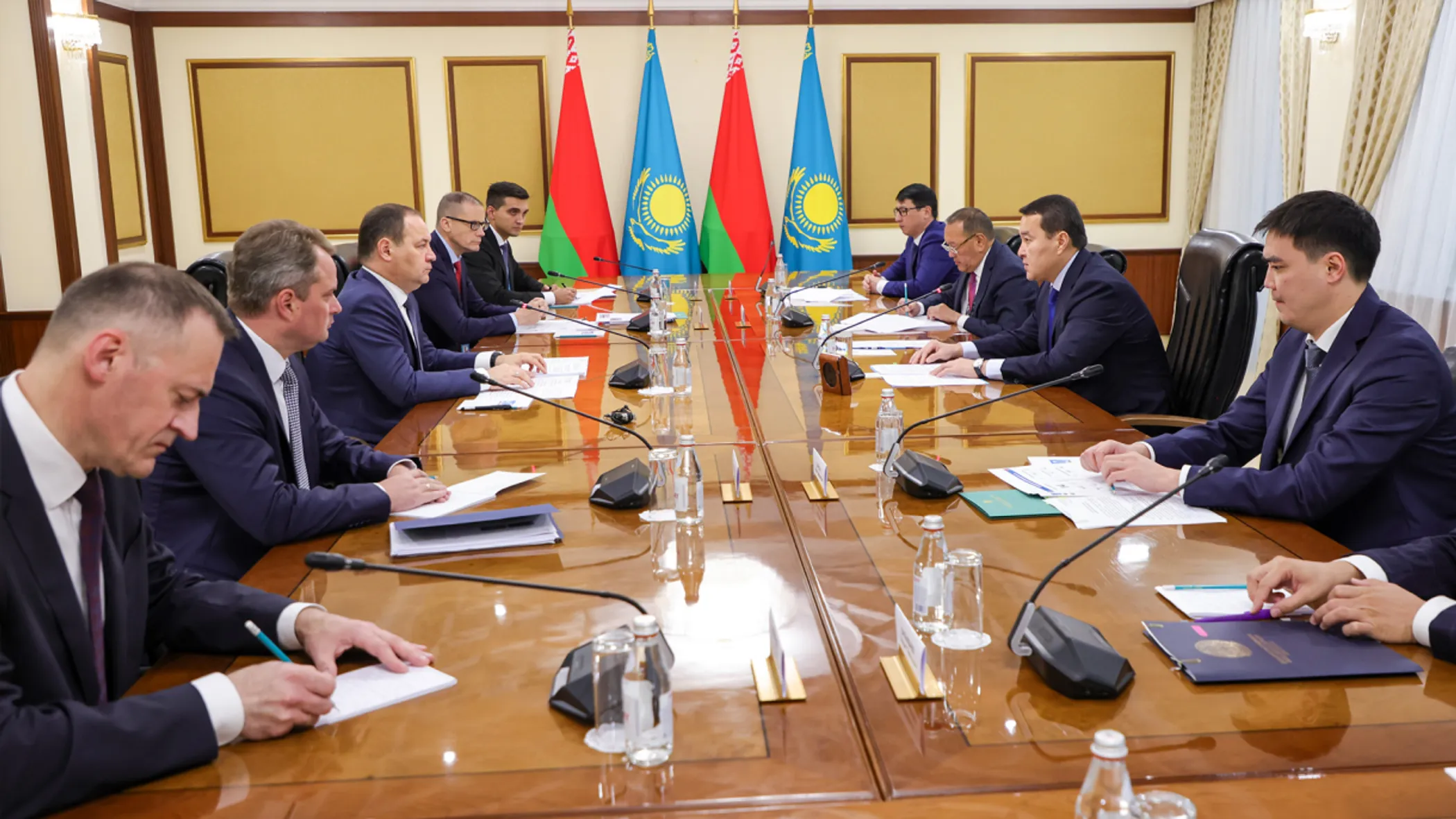 Furthermore, the governments of both countries are exploring the possibility of launching four additional projects, collectively worth over $100 million, which would create approximately 800 jobs.
PM Golovchenko highlighted the prospects for deepening cooperation between the two nations in the fields of the agro-industrial complex, production of rescue response equipment, and construction.
"The existing joint production capacities already enable us to produce up to 10,000 tractors and up to 1,000 combines per year in Kazakhstan. We are counting on continued support for these projects," added Golovchenko.