On July 17, the Kazakhstan-Uzbekistan working group reviewed the progress of the joint projects implementation, investment agreements, and trade contracts during the regular meeting in Astana, QazMonitor reports citing the prime minister's press service.
Deputy prime ministers of Kazakhstan and Uzbekistan Serik Zhumangarin and Jamshid Khodjaev discussed ways to address arising challenges and improve the effectiveness of partnership relations.
One of the joint projects discussed was the launch of household appliance production by Tashkent-based company Artel Electronics in the Karagandy region. The project is expected to be commissioned by 2025. The factory will manufacture stoves, vacuum cleaners, TV sets, mini ovens, and washing machines under the Artel brand.
The estimated value of the project is $8.95 billion, with $7.97 billion worth of produce planned for export. Currently, the design and construction plans have been finalized, construction and installation works are underway, and approximately 10% of the equipment has been delivered.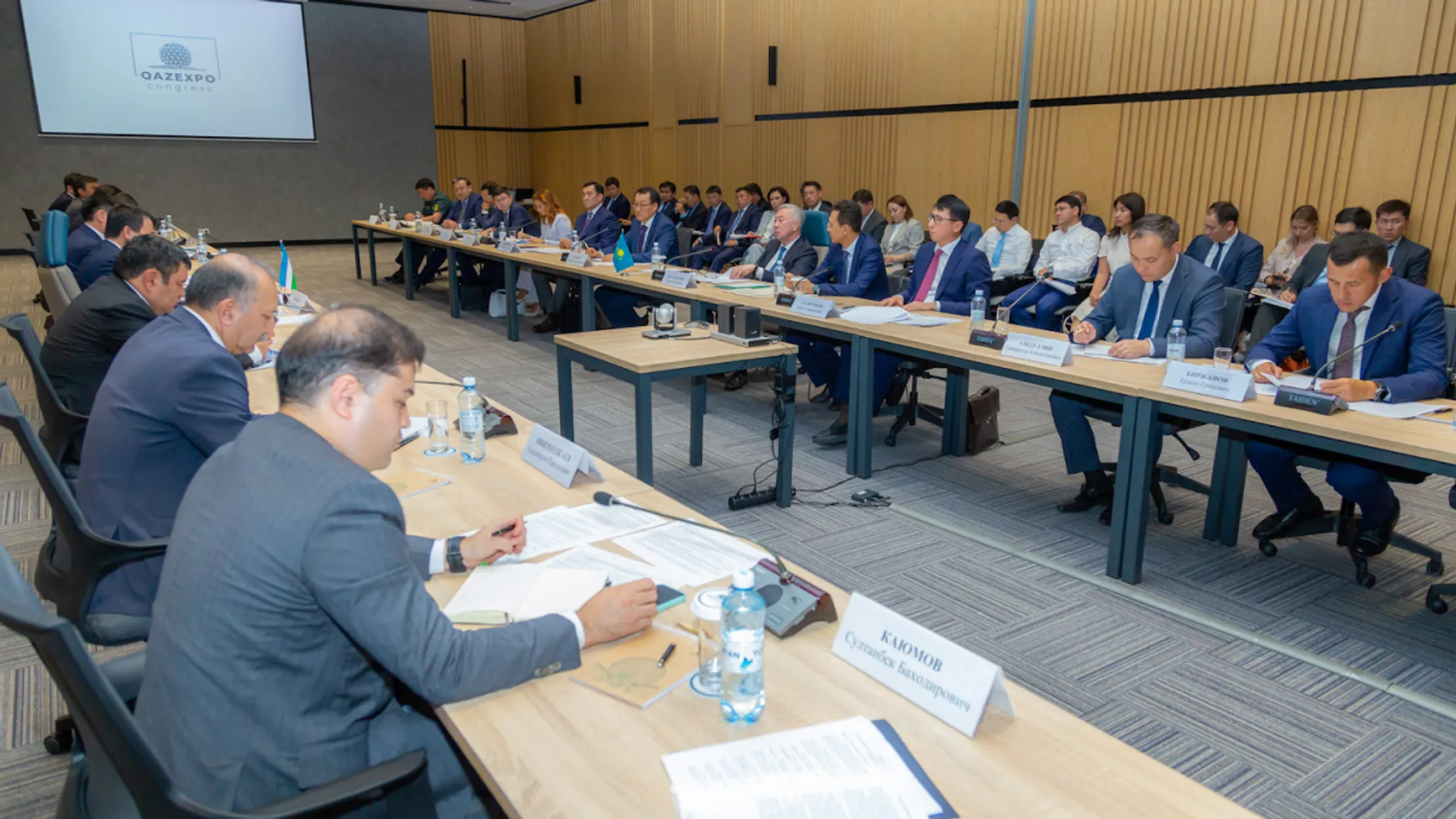 In the Kostanay region, a small-unit assembly production of Chevrolet Onix vehicles is currently in progress. The project is scheduled to commence in the first quarter of 2024 at the SaryarkaAvtoProm assembly facility. Contracts have been signed, and the equipment for welding, painting, and assembly shops is being manufactured.
The parties also discussed the development of textile manufacturing in Shymkent and the Turkistan region. In April 2023, the parties agreed on the experimental sowing and subsequent processing of Uzbek varietal cotton seeds at the Zhanassyl plant. Currently, 30 hectares of land in the Turkistan region have been sown with Namangan-77 variety seeds.
Among the agro-industrial projects, Kazakhstan and Uzbekistan are implementing a fruit and berry crop processing plant, sunflower oil refinery, cattle fattening farms with the capacity of 20,000 head, a meat processing facility, and other projects.
The sides also discussed the possibility of increasing traffic at the border checkpoints, raising tariffs for the transportation of Kazakh coal to Uzbekistan, and further developing the China-Kazakhstan-Uzbekistan-Turkmenistan-Iran multimodal transport route.
In this regard, the parties discussed reducing tariffs for the rail transit of Kazakh flour products through Uzbekistan. The volume of flour exports from Kazakhstan to Afghanistan reached a peak of 1,209,000 tons in 2017 but significantly declined in subsequent years: 536,000 tons in 2021, 816,000 tons in 2022, and 275,000 tons in H1 2023.