A delegation of the Ministry of Digital Development, Innovation and Aerospace Industry of the Republic of Kazakhstan led by minister Bagdat Mussin concluded its official visit to Paris, where they addressed the questions of space industry and digital economy development between the two countries, QazMonitor reports citing the press service of the ministry.
During the visit, the Kazakh delegation including representatives of NC Kazakhstan Gharysh Sapary JSC, Ghalam LLP, RCKS JSC«RCKS, Astana Hub and Alem programming school visited the Station F digital factory and Thales Digital Factory to meet French startup officials, present Astana Hub's performance capabilities, and to introduce Kazakh local startups like iDos Games, Verigram, Cerebra and Alaqan. Jeremy El Khatib, Innovation and Technologies Advisor of the Ministry of Foreign Affairs, offered his support in outreaching investors and French acceleration programs.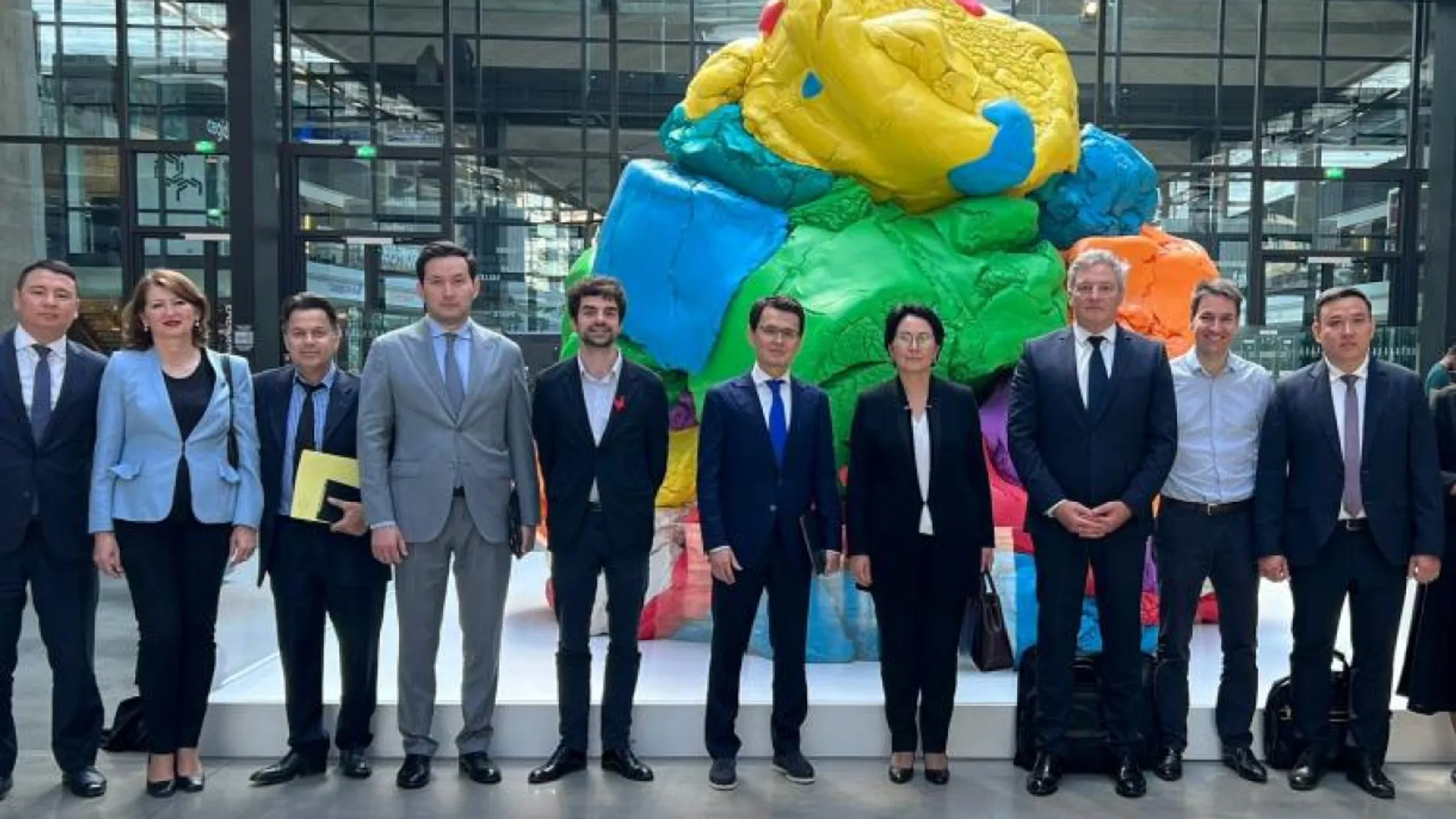 As a result of this meeting, the parties agreed on further Kazakh-French cooperation. In particular, Kazakh startups will be provided with a Fast track to Station F's incubation and activation programs. Both parties negotiated on an experience exchange program between Astana Hub and Station F, which will ensure Kazakh projects cooperate with European experts and enter the European market.