Businesses of Kazakhstan and Tajikistan are planning to sign contracts worth $2 billion as a result of the business forum in Astana, QazMonitor reports citing Kazinform.
Deputy Prime Minister - Minister of Trade and Integration of the Republic of Kazakhstan Serik Zhumangarin shared the preliminary outcome of the forum.
"Today in the first half of this event (Kazakhstan-Tajikistan business forum) the entrepreneurs have already signed agreements worth $1.3 billion. But during the second half [of the forum] contracts worth $2 billion will be signed," said Zhumangarin.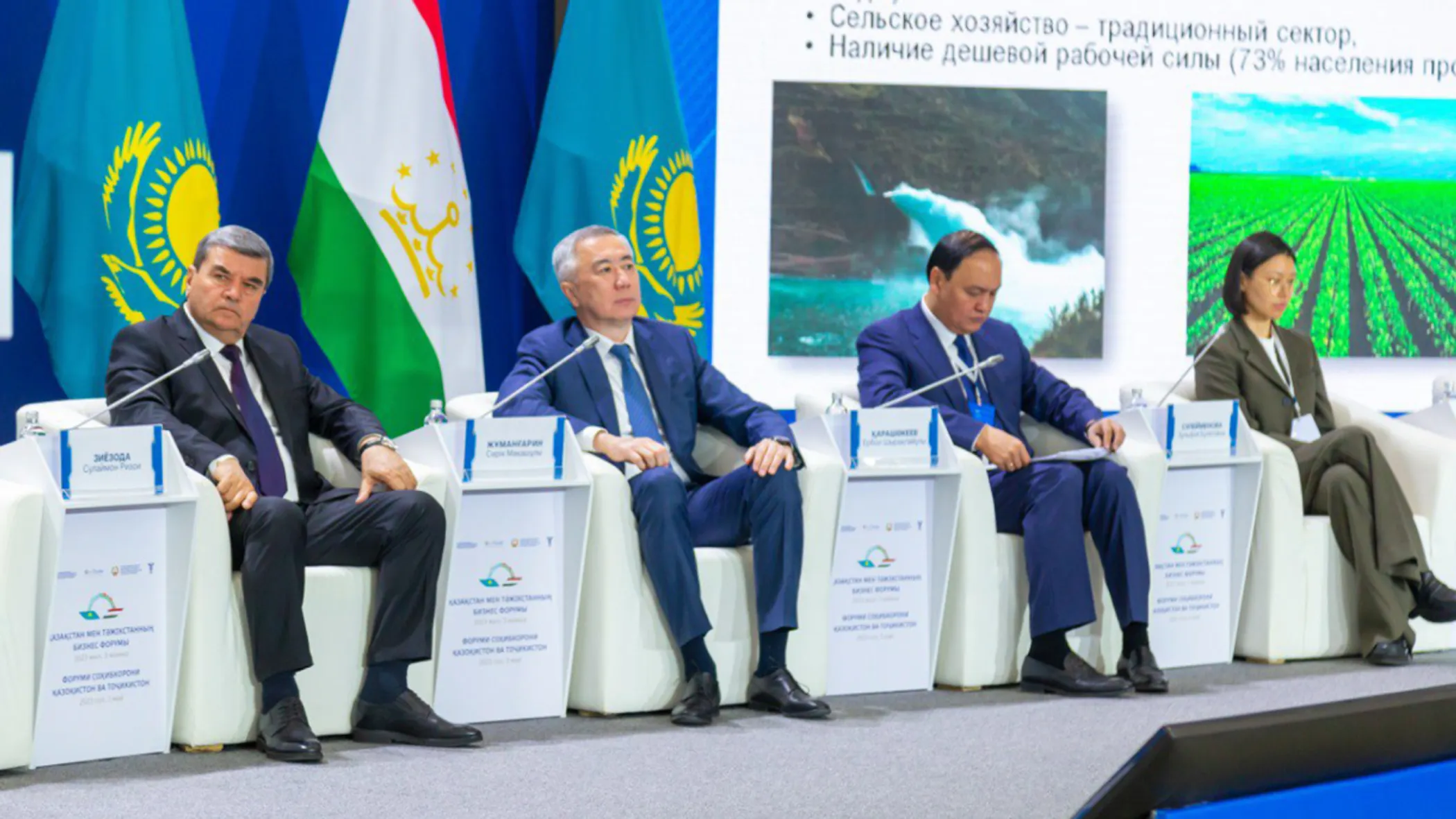 According to the results of 2022, Kazakhstan and Tajikistan have made significant progress in trade relations. Thus, the trade between the countries increased by 18.5% and reached $ 1.4 billion. Exports of Kazakh goods increased by 9.7% ($877.6 million). The growth was mainly due to increased exports of wheat, margarine, sunflower oil, barley, unalloyed hot-rolled steel bars, cyanide, aluminum oxides and hydroxides.
The positive trend in Kazakhstan's exports continued in the first quarter of 2023. Imports from Tajikistan rose 37.9% last year reaching $501.4 million.
"According to our forecasts, the total potential of trade in the Central Asian region is about $10 billion," reported Zhumangarin.
At the same time, a key role in trade cooperation is assigned to the agricultural sector. Last year alone, the trade in agro-industrial complex products showed a 40% increase, exceeding half of the total volume of mutual trade between Kazakhstan and Tajikistan ($578.3 million).
The railway transportation of goods between the two countries also demonstrated positive dynamics in 2022. The volume of export-import transportation stood at 563.87 thousand tons, an increase of 90.23 thousand tons y/y. The road transportation figure grew by 66%, reaching 288.65 thousand tons.