Damira Almakhanova is a native of Baikonur, who conquered the space industry in her town and flew to Paris for new challenges. Despite the cardinally different culture and notorious French bureaucracy, the strong-spirited Damira earned a good reputation in complicated France and became the director of business development in The Full Room Agency (European leader in 3D visualization and computer graphics for home and living). Read about what kept Damira from leaving everything and returning to Kazakhstan, who helped her to enter prestigious French universities, and about French Kazakhs in a special interview with Limon.KG.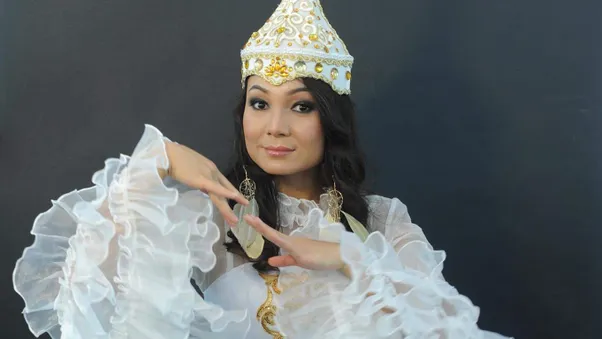 Captivated by outer space
Born in Tselinograd in a family of medical workers, Damira spent 25 years of her life at the spaceport, as her parents had moved to Baikonur when she was 3. No doubt, the space cannot help but inspire and Damira admits it:
"It affected me in a colossal way. Space will always be in my heart, I am attached to it. I went to an international space school in Baikonur, so my education was space-oriented. I studied subjects, like Baikonur history, spacecraft construction, and we often went to see launches. Since Baikonur was created to be a spaceport, the infrastructure is built for the space industry. There are hotels that accommodate specialists, and hospitals that work for the employees of the space agency.
After high school, I attended the Baikonur branch of the Moscow Aviation Institute, where I studied economics and management in heavy engineering enterprises. The focus was on the space industry, the structure of plants, the design of launch vehicles and satellites. There was an engineering part of training: descriptive geometry, engineering graphics, as well as humanities: economics, management, marketing."
After her graduation in 2009, Damira got a position as an assistant at the STARSEM launch company.
"There was a visit by the Russian-French team. There are founders on both sides and the headquarters is in Paris. Since they came to Baikonur as a whole team every year for a launch, they needed someone who knew about life in Baikonur. I was the right candidate. It was a great time. I love my team very much and keep in touch with them to this day. I dealt with logistics, equipment transportation, and organizational issues. In my 3 years of experience, we worked on 6 space missions, launched spacecraft from 2010 to 2013."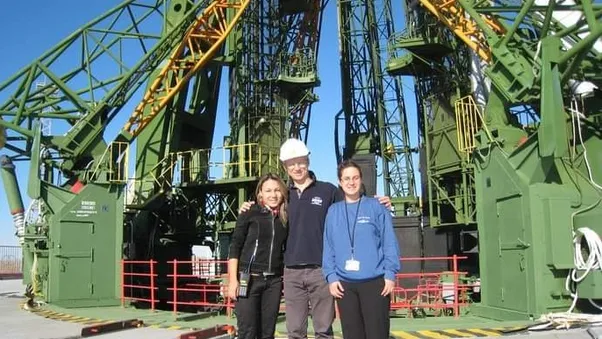 To see Paris and survive
Three years in the space industry made Damira realize that she was ready for new goals and dreams. Surprisingly, she admits, Europe was not her first choice.
"There was a question whether to move to a major city in Kazakhstan or go abroad. I must admit I had never dreamt of living abroad. I always thought that I would travel around the world while living and working in Kazakhstan. Certain reasons and factors played a role. My French colleagues appreciated my knowledge of the language, my work ethic and advised me to get a degree in Europe. They said that I had a unique portfolio, the only thing left was to get a quality European education," says Damira.
In 2013, the Kazakh woman had her first encounter with life abroad, as she moved to France to start taking a language course. The adaptation to life in the enigmatic European country was not easy.
"Having lived all my life in Baikonur, a town that didn't even have a subway, I suddenly came to a huge metropolis with a crazy pace of life and energy, a huge number of people and different nationalities and cultures. There was a lot of new information, new strategies of behavior and reactions, which had to be digested and learned in the shortest possible time."
Q: How should one present themselves to fit in in France?
"From my experience, the main thing I've learned is not to be afraid of looking silly. After all, this is the first time you're encountering a new culture. You shouldn't be afraid to ask questions and ask again. You should face your fears. The French are the kind of people who love to hear about other countries they've never seen before.
I realized a very interesting thing: I wasn't quite interested in Kazakhstan while living in Kazakhstan (laughs). I hadn't traveled around my homeland much, hadn't been to the places I want to visit now. Living in another country, you realize how interesting the history and people of your country are. We are completely different and should be proud of our culture, background, and who we are now. I haven't realized it before."
"Thinking that grass is always greener on the other side, we often belittle what we have. Having spent some time in the 'distant and unknown', we realize how little we know about ourselves, our people, and our country. But better late than never. Now I am learning about Kazakhstan like never before."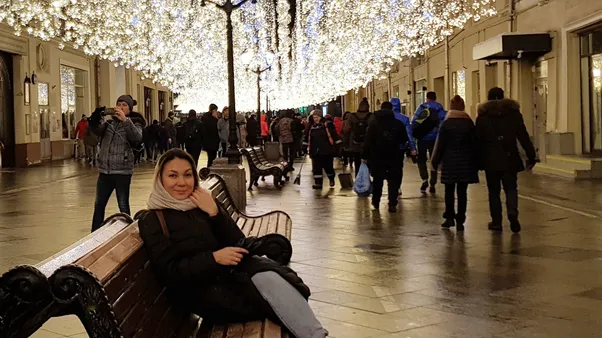 Double master's despite the red tape
The next step for Damira in pursuing her dream was to get not one, but two master's degrees. The first program at Pantheon-Assas University II gave Damira an idea of what she wanted to do next. Not only studying but even applying to the best law university in France was demanding:
"Choosing a university is a touchy matter. The profile of an international student must be different from that of a French student. When you're young and just at the beginning of your academic journey, it's difficult to be 100% certain about which area you want to study. But the master's program is completely different, you have to be specific. To be noticed by the admissions department, you have to show how motivated and eager you are to study at their university."
"There was no financial support or scholarship. One of the reasons why I chose France was the fact that it is one of the European countries that provide free public education, but you must pay for the insurance of 300-400 euros per semester. I could not afford to pay thousands of euros. Education was free, but you had to pay for life, and life in Paris is pricy."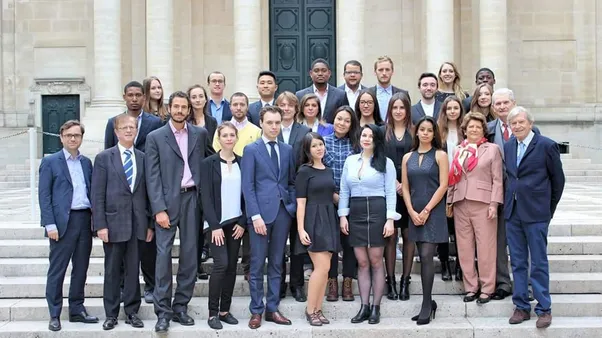 The program itself required Damira to be self-disciplined and patient, as lecturers did not force their listeners to write down every single word they said, even allowing students to study the subjects on their own in the library. Having gotten used to a self-reliant and independent way of studying at Pantheon-Assas, Damira was ready for her second master's program. The decision to change 'alma mater' led to time-consuming consequences, full of red tape and bureaucracy, complicated by the fact that Damira's passport was about to expire. Of course, it did not stop the woman from success.
"The university was specializing in law, and I wanted to choose a different field. In the system, there is no automatic transition from one master's program to another. You have to go through the preparatory procedure all over again. It was an intense period, from the language courses to the studies and exams in the master's program. Having already had experience with space at Baikonur, with people of different nationalities, cultures, ages, and attitudes, I decided to look towards business. I speak Kazakh, Russian, French, and English. I found a program in business management and international business at Sorbonne University."
"In terms of studies, this time it was much easier. There were 20-30 people in the group, and there were working adults as well. The difference between our universities and French universities is that the French do not give many subjects. We were given a strong foundation, professors treated us like adults. You have to work on a project for each subject, which you have to present to the group. They teach you to work as a team, manage your time wisely, do public speaking, overcome the language barrier."
The program also included a compulsory six-month internship in the marketing department of a bank. Sounds lucrative, but Damira did not want to be 'a cog in the machine' and turned to other opportunities. She admits that being a foreign candidate is not the only obstacle (one must comply with dozens of criteria when preparing a portfolio and dealing with paperwork). The potential employer must analyze every page of the papers presented and pay a special tax due to their employee not being a French citizen.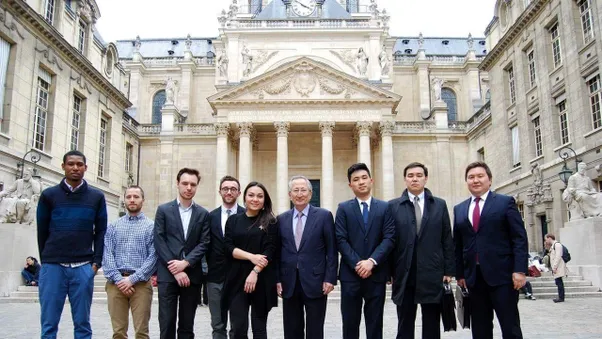 Under the same flag
Q: French bureaucracy is anything but endless red tape. What kept you from going the other way?
I was held back by French Kazakhs. I had the support of a young man who always believed in me. In 2015, I met the Kazakh diaspora in Paris. We created an alliance of young friends from Kazakhstan. They are very creative fun guys, each with their vision. We created a dance ensemble for girls, where we dance national Kazakh dances. We had a picnic where we shared relevant information with newcomers. We support and open-heartedly treat each other. We performed in the Embassies of Kazakhstan and Russia in Paris. We went to Belgium and Germany to a gathering of Kazakhs celebrating Nauryz. Thanks to the diaspora, I understood that I am not alone. We all have difficulties, we are strong, and we will always help each other. It helped me not to give up and not to break down.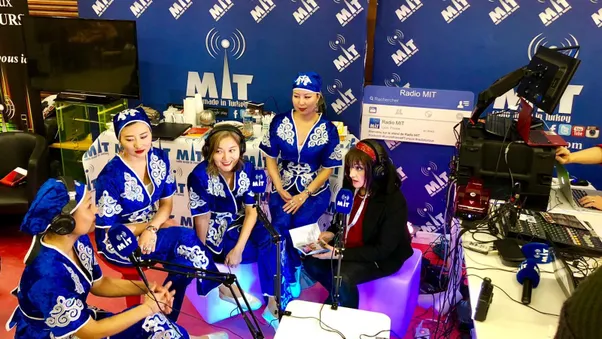 Kazakh woman in Paris: now in 3D
Q: You've been with The Full Room Agency for almost five years. Could you tell us about the company, what the business development director does, what your duties are now?
"I started working for the company in 2017 as an assistant. The agency produces visual content, CGI - computer-generated images. The company does 3D modeling, we work in the furniture market in Europe. I was an assistant to two business managers in the British markets. After 8 months, the business manager of the British market quit, then I took his position. I am working on the English and U.S. markets.
My job is to support existing clients, discussing their digital strategy for the next year. We look at innovations and as a result of the discussions, I prepare teams for their implementation. The second part is business development, which includes business trips, meetings with clients, I inform about our service, prepare budgets and documents, look for potential clients. I was lucky enough to work in the British market, we do e-commerce, the Brits are leaders in this sector. They have understood how it works, and make a lot of money from it, the whole process is established.
This year I was offered a promotion to Director of Business Development. Overseeing the work processes on the English-speaking market, I decide to implement any innovations, I take part in all important discussions, and I have the last word. "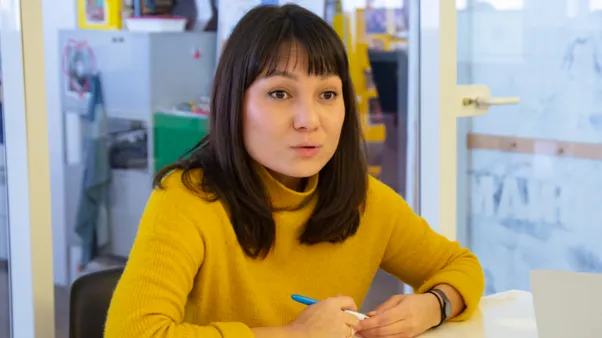 It might seem that life in France is nothing but perfect, yet just like many other Kazakh people abroad, Damira misses some irreplaceable things only the country of nomads has.
"France is a gastronomic paradise, you can taste different food from different regions, each with its unique product — there are cheese, wine, and meat regions. But I miss our cuisine a lot: pilaf, dumplings, chebureks, and tea. The French don't have hour-long tea parties during dinner with inside jokes. I miss the comforts of home."