Baurzhan Murzabayev grew up on horseback. In his native Kerbulak district in Almaty, it was a tradition for the village boys to hold competitions and determine the best rider. Everyone was equally good. For most, it was a pastime after a hard day at school, but Bauyrzhan found himself dreaming of the smooth grass lanes and British derby races. He made a decision then that he would pursue equestrian sports as a career.
School breaks were spent in the old hippodrome in Almaty. His talent shined, and Bauyrzhan was advised to enter a jockey school in Europe. In 2009, he began training in the Czech Republic. About his success afterward, he shared with Forbes Kazakhstan.
Champion of Germany
European jockey schools are equivalent to vocational schools in Kazakhstan. They accept students after the ninth grade, and training lasts for three years. Bauyrzhan says that he had to learn about horse breeding and veterinary science to get a license. He became a professional jockey in 2012.
Today I am in Berlin or Paris, tomorrow I fly to London for the next race
Horse races are held regularly in Europe. For example, in France, they are held almost every day in different cities, and twice a week in Germany. They are held in places with warm weather, like the south of France, UAE, Qatar, Bahrain, Hong Kong, and Japan. A professional jockey is rarely ever home.
"Classical European horse racing is held at the professional level, so riders must be members of a particular Jockey Club and have their license renewed annually," the athlete explains.
The ten best-ranking members in the club get to compete in most races. "This year I became Champion of Germany for the fourth time, that is why I am in first place in the ranking of jockeys."
As Bauyrzhan tells it, in Europe the success of a jockey depends on the scale of races; sometimes you can earn a thousand dollars in one day, without taxes and fees. It all depends on the level of competition. But it is not just about the money.
Regular participation in races is one of the main requirements for professional jockeys in Europe. Bauyrzhan has to participate in 700–800 races a year, which means he has to change hundreds of horses during training. This is why he does not allow himself to be attached to one particular horse.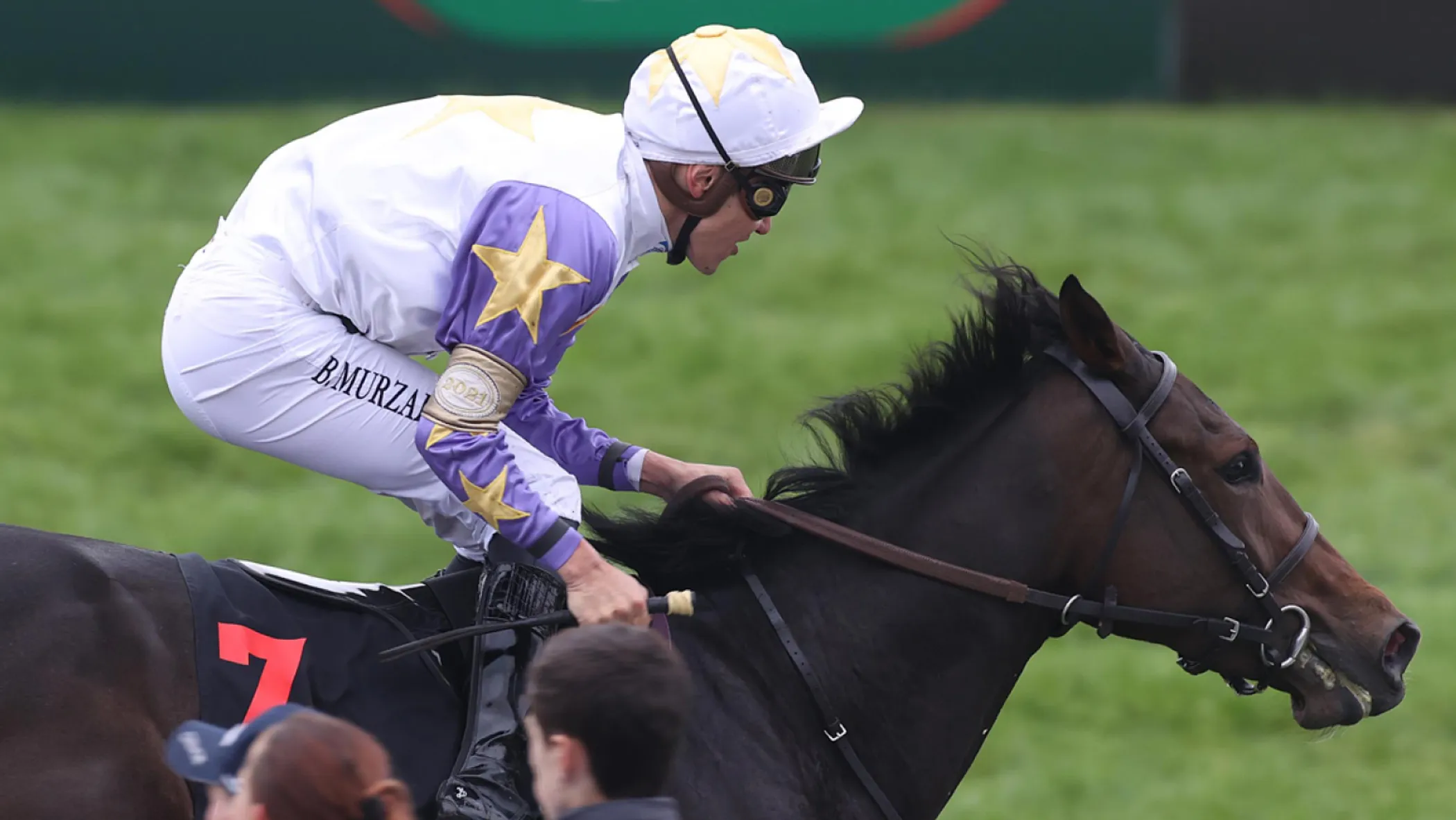 The 1 million-euro question
Bauyrzhan thinks it would be profitable for Kazakhstan to develop short-distance races. "This would provide work for many specialists: veterinarians, groomers, and trainers. In general, you need at least 5 people to fully maintain one horse."
In France, 278 million euros are allocated annually for the development of equestrian sports, according to the jockey. He believes even 1 million euros would be enough to fully develop equestrian sports in Kazakhstan.
Europeans have a special attitude toward horses. It is impossible to compare the situation with equestrian sports in Europe and Kazakhstan; the difference can stretch for centuries.
Bauyzhan's dream is to open a jockey school in Kazakhstan. He recalls how the village boys are forced to quit the sport after reaching a certain age, due to weight gain and a lack of opportunities. It would be nice to give out scholarships and train the kids for international competitions, he says.
"There are a lot of ideas, but they need investment to implement them."
Far from home, the jockey still hopes to tie his future with Kazakhstan. "Opening schools would be a dream come true for many boys, and maybe even girls, in our country," he concludes wistfully.