Representatives of Elpar arrived in Kazakhstan on a working visit, during which they met with the Deputy Chairman of the Board of NC KAZAKH INVEST JSC Ruslan Ibraimov and the First Deputy Akim of the Ulytau region Aman Barikenov, QazMonitor reports citing the press service of Kazakh Invest.
Elpar specializes in the high-tech and environmentally friendly production of electrical cables and employs 500 specialists with annual revenue of over €200 million. The company supplies more than twenty European countries and its products are considered to be on the leading edge of production.
In his welcoming speech, the president of the Polish company Andrzej Szczygielski shared the company's plans to open production in Kazakhstan.
After studying the market, we settled on Kazakhstan, due to the availability of large volumes of raw materials we need for production as well as very favorable conditions provided by the Government of Kazakhstan
Andrzej Szczygielski, the president of Elpar
In turn, Ruslan Ibraimov acquainted representatives of Elpar with the investment potential and measures of foreign business support in Kazakhstan. According to him, the investments from Poland have already amounted to $130 million and the trade turnover between the two countries reached $800 million.
"We welcome your initiatives. For our part, we are ready to provide full support at all stages of the project implementation," said the Deputy Chairman of the Board.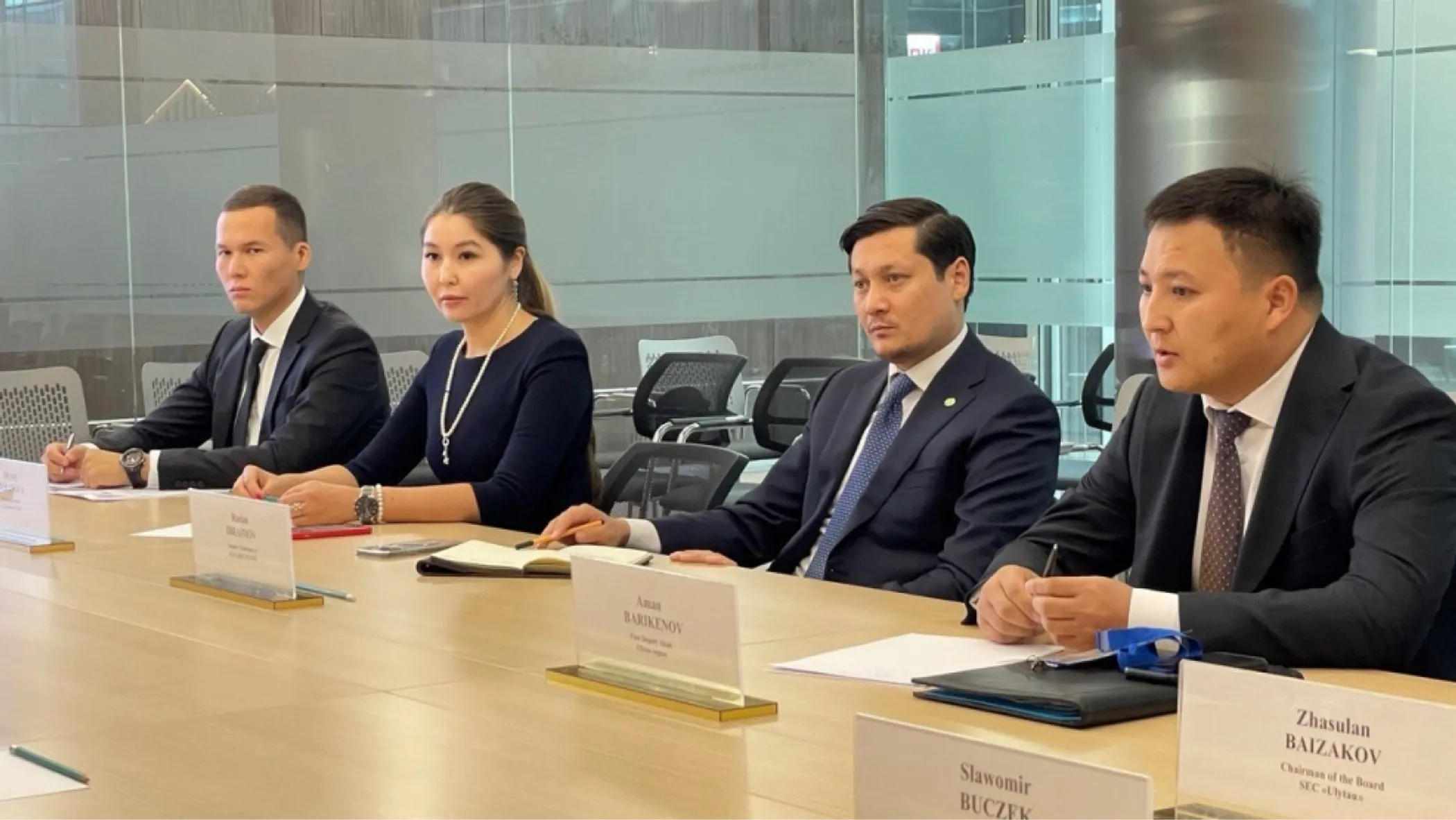 First Deputy Akim of the Ulytau Aman Barikenov invited the Polish company to implement their project in the newly formed region.
"The materials needed for the production of cables are mined in large quantities in Ulytau. That is the reasoning behind my suggestion to open a production facility in our region. We invite you to visit Ulytau to get acquainted with the opportunities and potential areas for production sites," said Aman Barikenov.
In addition to the Ulytau region, representatives of Elpar consider the possibility of implementing projects in the Karagandy and Pavlodar regions. As a part of their visit, they'll hold meetings with the leaders of KazEnergoKabel and Pavlodar Free Economic Zone.