President Kassym-Jomart Tokayev met with President of Azerbaijan Ilham Aliyev at the Zagulba Residence in Baku, QazMonitor reports citing the press service of Akorda.
The opening ceremony began with a welcoming salute by the chief of the guard of honor.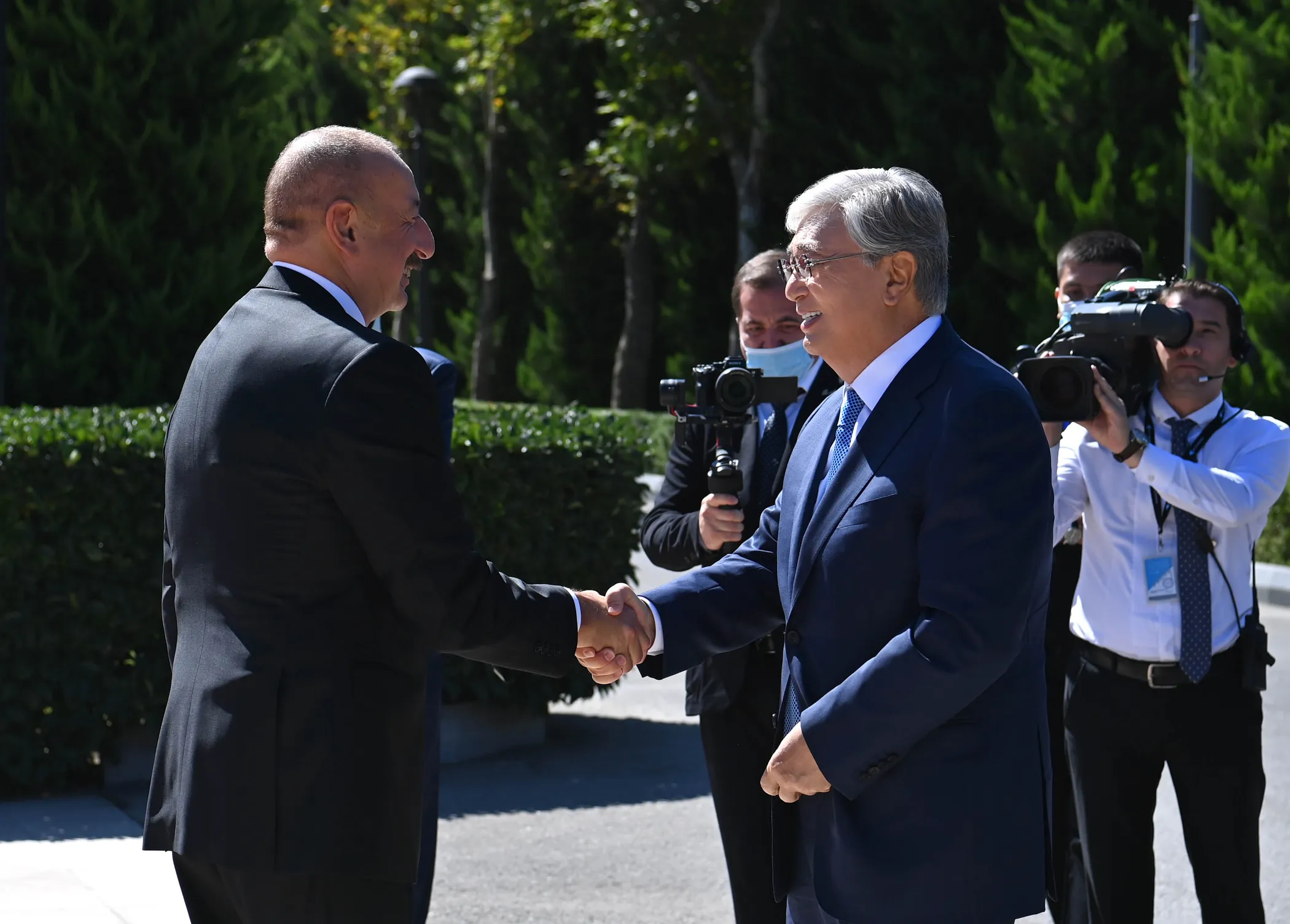 The Kazakh President expressed gratitude for the invitation, praising the Azerbaijani hospitality. He also highlighted the importance of topics that will be discussed during the official meeting.
Very important issues will be discussed today. A number of documents will be signed as a result of the meeting. I am confident that they will bring bilateral cooperation and Kazakh-Azerbaijani relations to a new level.
Kassym-Jomart Tokayev, President of the Republic of Kazakhstan
The Azerbaijani president expressed confidence that the Kazakh leader's visit to Baku would make a significant contribution to strengthening cooperation between the two countries.
At Tokayev's request, Azerbaijan will build the Kurmangazy Center for Creative Development for children in the city of Fizuli. The two-storied building designed for 600 students is planned to cover an area of 3,100 sq.m. The construction of the center will begin in September of this year and will be completed in December 2023.
Tokayev noted that the center will be a gift that embodies friendship and mutual support between the Kazakh and Azerbaijani people.
The Kurmangazy Center will focus on vocals and musical instruments, robotics, 3D modeling, web design, photography, and videography. It will also provide classes on craftsmanship, including carpet-weaving and pottery, as well as courses on various sports and choreography.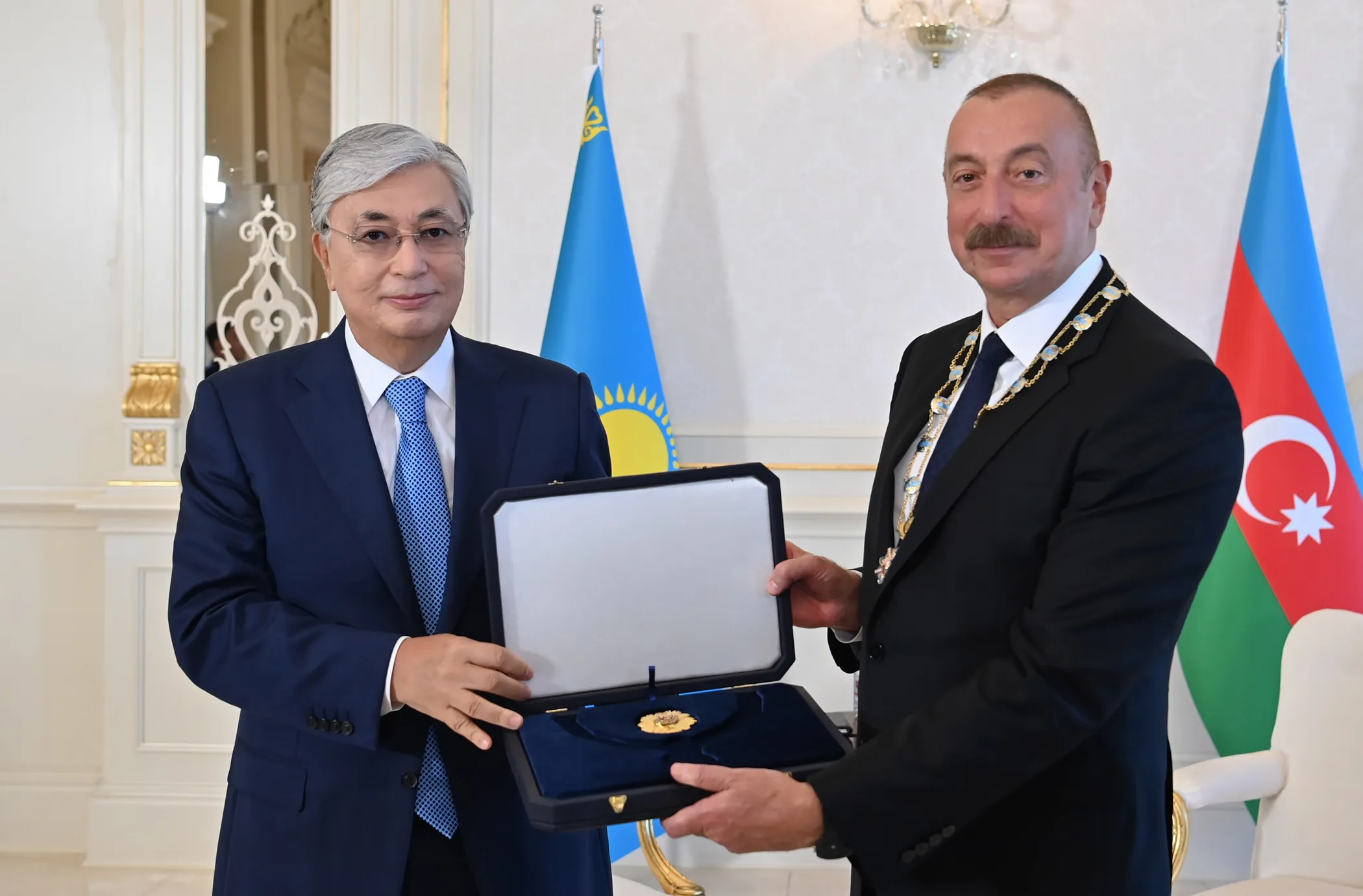 At the end of the event, Ilham Aliyev was awarded the Altyn Qyran Order, the highest state award of the Republic of Kazakhstan.