Uzbekistan created an operational headquarters to help the citizens of Kazakhstan, who could not leave Karakalpakstan after the government declared a month-long state of emergency, Qazmonitor reports with reference to Tengrinews citing the press service of Uzbekistan's Ministry of Internal Affairs.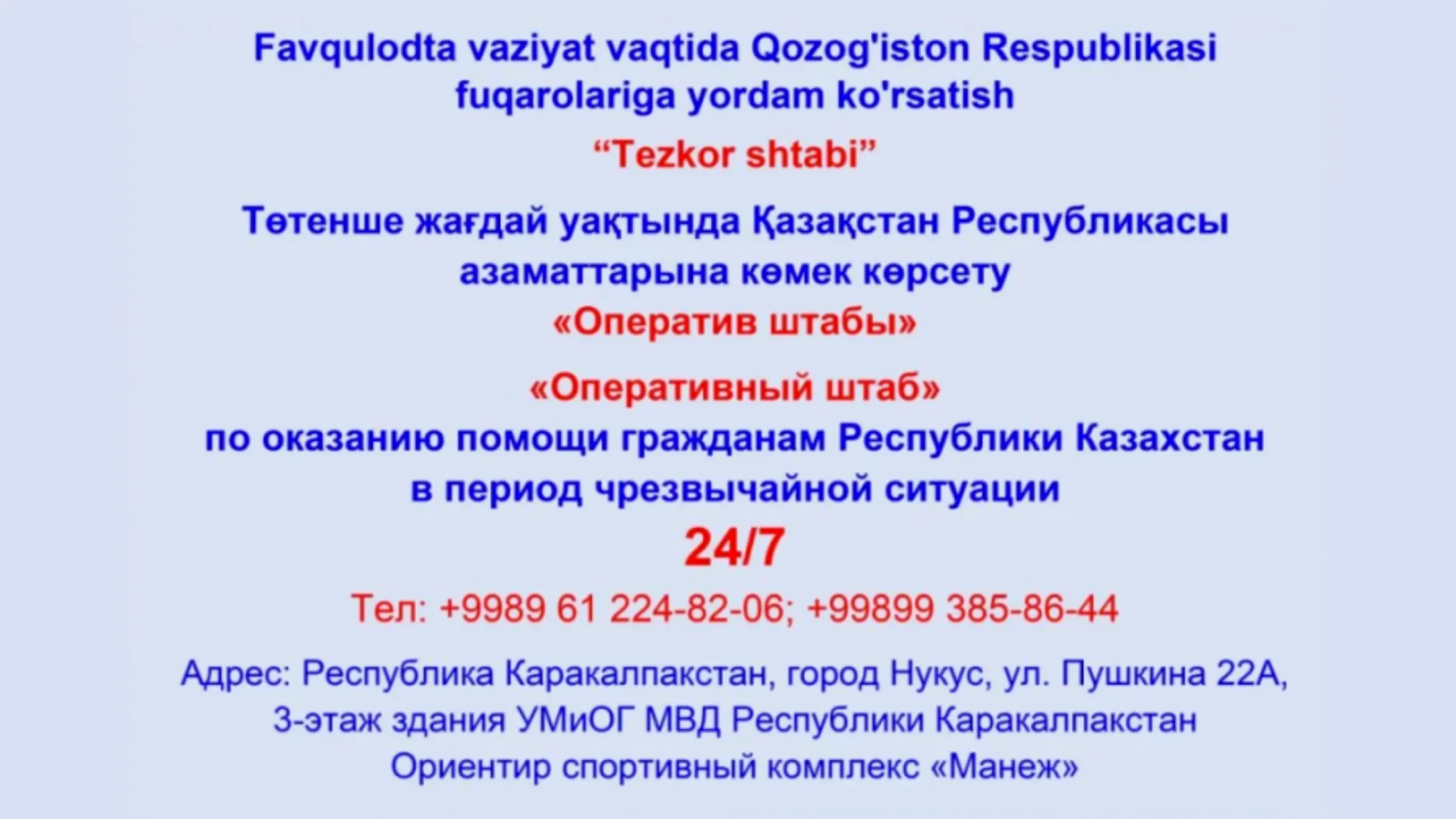 "We inform that the operational headquarters is organized to solve the issues of providing assistance to the citizens of the Republic of Kazakhstan who are in the Republic of Karakalpakstan," the statement said.
The citizens of Kazakhstan may apply for assistance by telephone: +9989 61 2248206, +9989 93 858644. The phones work 24 hours a day, 7 days a week.
Following the unrest in Karakalpakstan on July 2, Kazakhstan reported the closure of the "Daut-ata - Tazhen" checkpoint for persons, vehicles and cargo between Uzbekistan and Kazakhstan.
Aibek Smadiyarov, an official representative of the Ministry of Foreign Affairs, gave assurance that Kazakhstan is making every effort to help fellow citizens stranded at the border.
The state of emergency in Karakalpakstan was announced to last from July 3 to August 2.