Eva Shirko, 13, from Nur-Sultan has won the grand prize at a vocal competition in Paderborn, Germany, Tengrinews reports.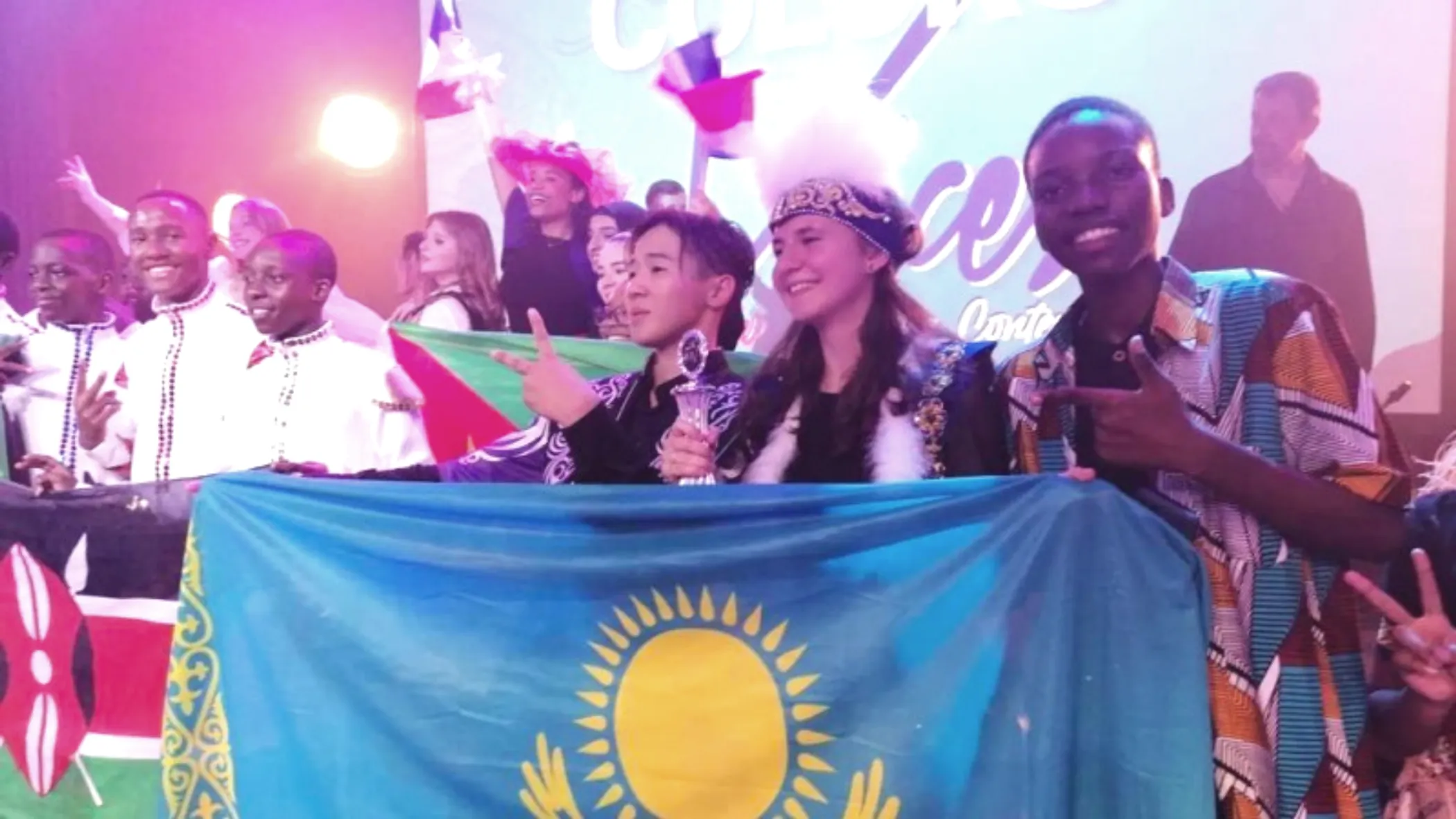 On June 18, Shirko competed in the final stage of "Colors of Voices - Turkish" which was held among children from 12 to 16 years old.
"The school principal sent the application [for the contest] on my behalf. Of course, I was a little nervous; there were several rounds of elimination. The songs we were supposed to perform were chosen by the organizers of the competition. Rehearsals were held every day, and we all gained invaluable experience," Eva shared.
For the final, Eva performed a Turkish song called "Geçer" by Sezen Aksu. The main condition of the contest was basic knowledge of the Turkish language. The 13-year-old singer speaks fluent Kazakh, Turkish, English and Russian.
"I believe that you need to respect your country and know your native language. I learned Kazakh at school. Since childhood, I wanted to sing and asked my mother to sign me up for vocal lessons. I had studied piano and solfeggio, but because of the workload at school, I could not keep up. After I come back, I definitely want to continue my music lessons in the summer," said Eva.
The singer had previously participated in other competitions, like "Qazaqstan dauysy. Balalar" and "You Star" in Moscow where she won 1st place in 2021.
Currently, Eva is preparing for the premiere of the musical "Rise Of The Light" in Germany. The world premiere will take place on June 26 in Verti Music Hall in Berlin. In October 2022, all the finalists of the contest will go on a tour of the musical in the United States.