On November 16, the Prime Minister of Kazakhstan, Alikhan Smailov, participated in the Kazakhstan-Produced Content 2.0 forum held in Astana. During the event, subsoil users and producers of domestic goods signed contracts and offtake agreements totaling 58 billion tenge, QazMonitor reports citing primeminister.kz.
The forum attended by foreign investors and over two thousand delegates from all regions of the country, explored opportunities to expand the localization of goods, services, and work within key sectors. Discussions also focused on furthering development in subsoil use, coal, transportation, and energy sectors.
In his address, PM Smailov highlighted the upward trajectory of Kazakhstan's economy, achieving a notable 4.9% growth in the first ten months of this year, with positive dynamics observed across all major sectors.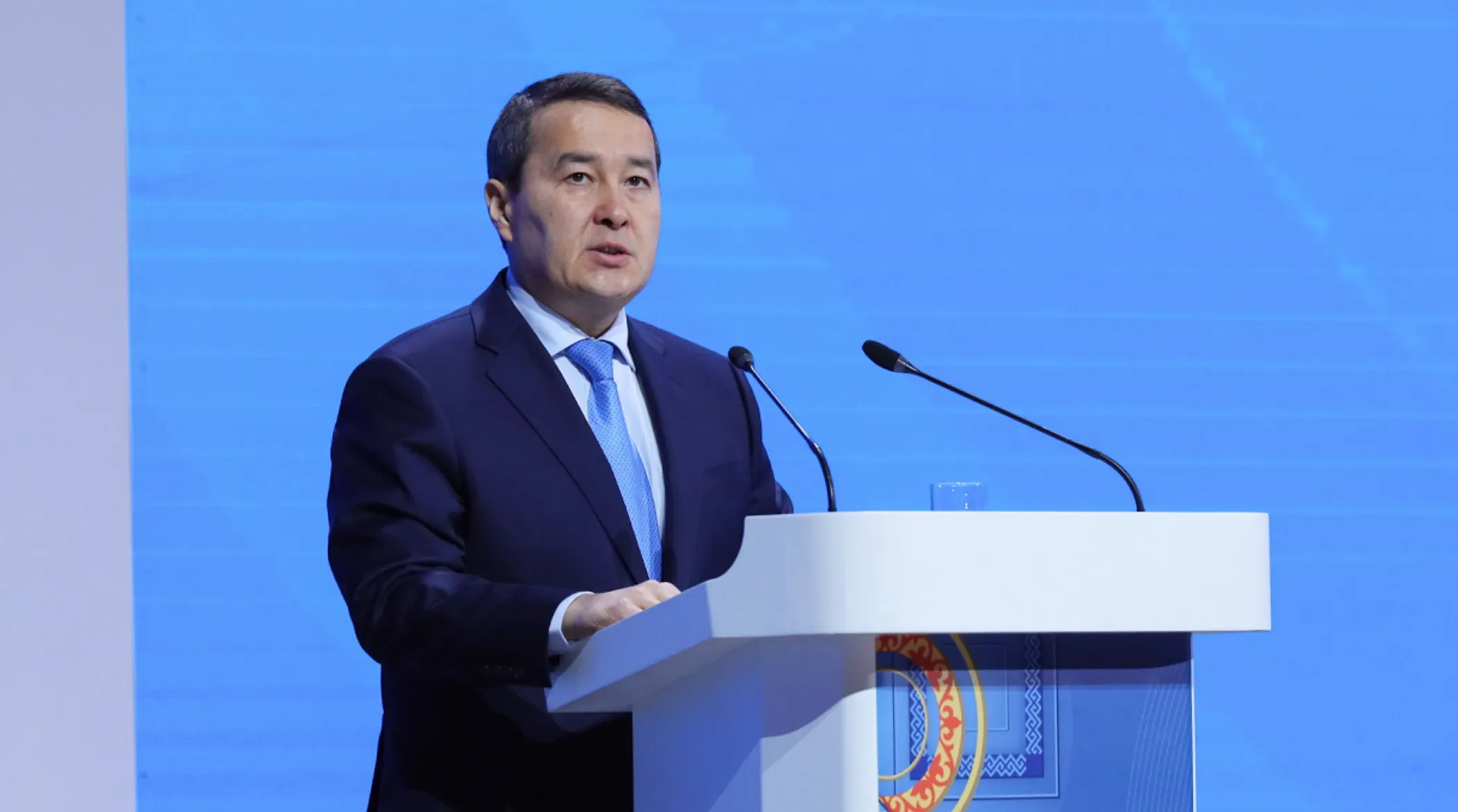 He emphasized that the development and support of entrepreneurship are among the government's top priorities, with small and medium-sized businesses now constituting 36.4% of GDP and employing 4.3 million people.
This year, a 4% retail tax rate has been introduced to incentivize small and medium-sized businesses. Simultaneously, the introduction of a unified payment from the labor payment fund has led to a reduction in the overall financial burden for micro and small businesses to 20%.
Smailov further announced a new Tax Code effective in 2025, offering a three-year tax exemption for new processing sector projects.
Acknowledging the role of development institutions, Smailov noted that financial support of 2.2 trillion tenge has been provided by Baiterek Holding since the beginning of the year. The Development Bank of Kazakhstan allocated 314 billion tenge, and the Industrial Development Fund financed 195 billion tenge in projects, with an additional 300 billion tenge in progress. The Damu Fund issued loans totaling 115 billion tenge, and banks provided loans of 930 billion tenge through subsidies and loan guarantees.
Smailov reiterated the government's commitment to increasing local content to 60% within three years, reducing import dependence.
"We must nurture our own talents who will replace foreign specialists. In this regard, our large enterprises should take mentorship over educational institutions with subsequent employment of graduates," he stressed.
At the forum, pivotal agreements were inked to foster the growth of the domestic processing industry. Domestic producers and major subsoil users such as ERG, Kazakhmys, Kazzink, and KAZ Minerals signed offtake contracts, long-term agreements, and memorandums totaling 58 billion tenge.