The Minister of Transport Marat Karabayev held a series of bilateral meetings in Astana with representatives of foreign companies to discuss the development of the national transport infrastructure, the Trans-Caspian International Transport Route (TITR), and maritime logistics, QazMonitor reports citing the Ministry's press service.
During the meeting with Huseyin Barlin, the Chair of the Turkish logistics service company S Sistem Lojistik, Karabayev discussed investments in the construction and management of the new cargo terminal at Aktobe airport. As earlier, the city transferred a land plot of 3.2 hectares near the airport to Kazpost for the construction of an innovative postal terminal and a transport and logistics hub.
Currently, the Turkish company operates over 150,000 square meters of storage space in aviation cargo terminals at key airports in Turkiye: Istanbul, Ankara, Izmir, Antalya, Dalaman, and Bodrum.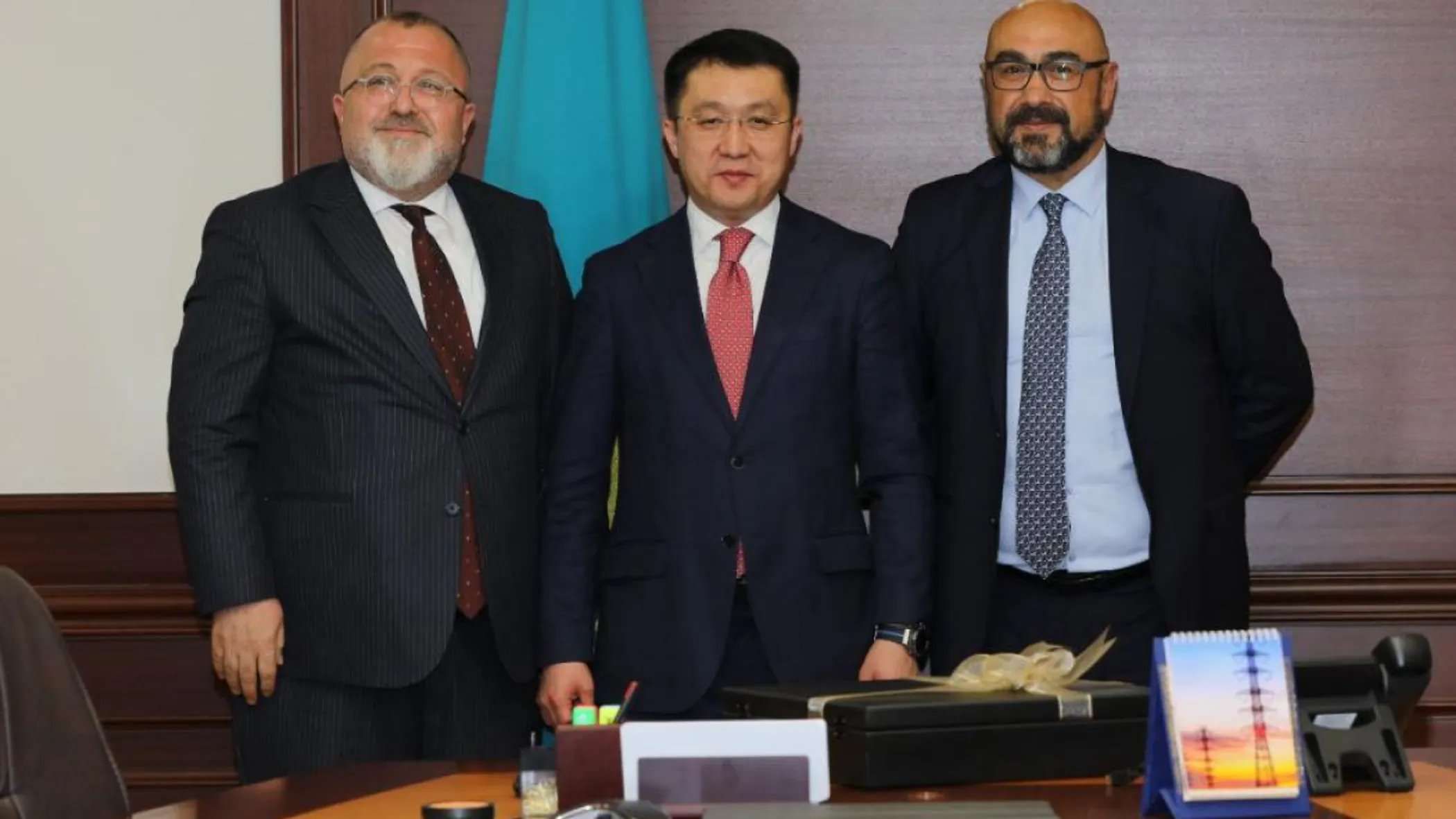 Another conglomerate from the Anatolian country, Albayrak Group, is ready to invest in the modernization of Kazakhstan's Caspian Sea port infrastructure. Cumhur Guzelciftci, the company's Director of Business Development, stated that Albayrak Group is interested in ensuring the uninterrupted stream of cargo and increasing the volume of transportation through the Trans-Caspian International Transport Route.
The meeting with the management of Global DTC (owned by Singapore's PSA International) and KPMC (a joint venture between PSA and the national railways Kazakhstan Temir Zholy) focused on the development of transit and trade between Asia and Europe via TITR, as per the memorandum signed in August 2022. Currently, PSA International is the flagship port group in Singapore, with a portfolio comprising over sixty marine, rail, and inland terminals.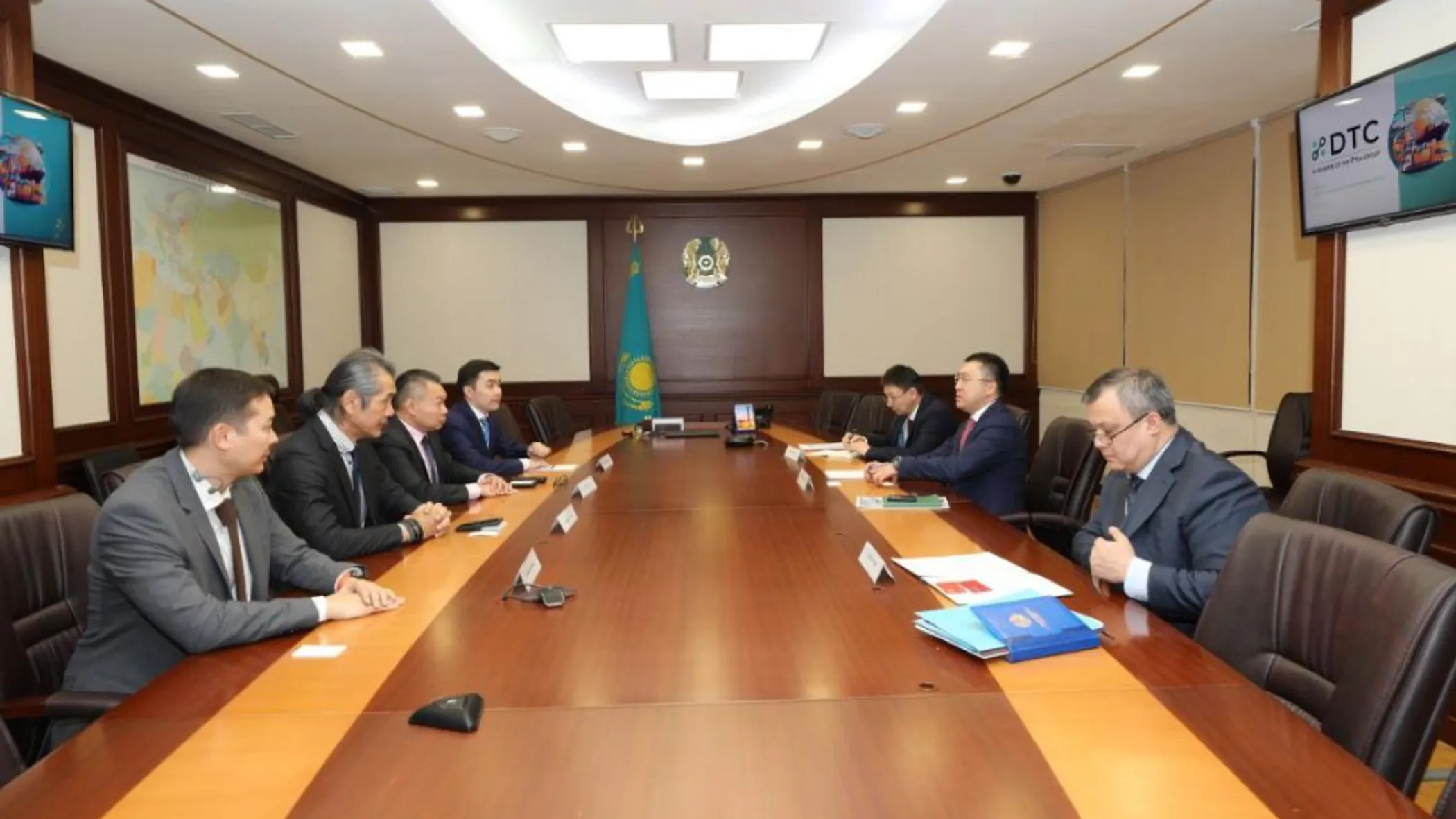 In addition, Marat Karabayev met with Rail Cargo Group representative Daniel Dezso to discuss the possibility of the company joining the TITR Association and opening its representative office in Kazakhstan. Rail Cargo is an independent freight transportation company of the Austrian Federal Railways, with offices in eighteen European countries. It stands as one of the leading railroad logistics companies in the EU and serves nearly 507,000 trains per year.
During negotiations with Rail Cargo, Marat Karabayev noted that the Ministry of Transport pays special attention to improving the transport and logistics potential of the country, and in this regard, the department is ready to provide the necessary support measures.
"In November 2022, a Roadmap for the synchronized elimination of bottlenecks was signed together with Azerbaijan, Georgia, and Turkiye. As a result, by 2027, the throughput capacity of TITR is planned to increase from six to ten million tons per year, and the delivery time is expected to be reduced to fourteen to eighteen days. The geography of the Middle Corridor is actively expanding, and we see many companies from the Black Sea region and European countries joining the International Association", said Karabayev.