On November 2, President of Kazakhstan Kassym-Jomart Tokayev and Prime Minister of Hungary Viktor Orban held a media briefing, marking the conclusion of their extended-format meeting, QazMonitor reports citing Akorda's press service.
President Tokayev emphasized the pivotal agreements reached, signaling a substantial boost to their investment partnership through the implementation of joint projects.
Key highlights include the launch of the Rozhkovskoye gas condensate field in Western Kazakhstan, with a substantial $192 billion investment from Hungary's MOL oil and gas company. Additionally, the Hungarian company Globalia is planning to construct solar power stations in various regions of Kazakhstan, with a project value of $150 million.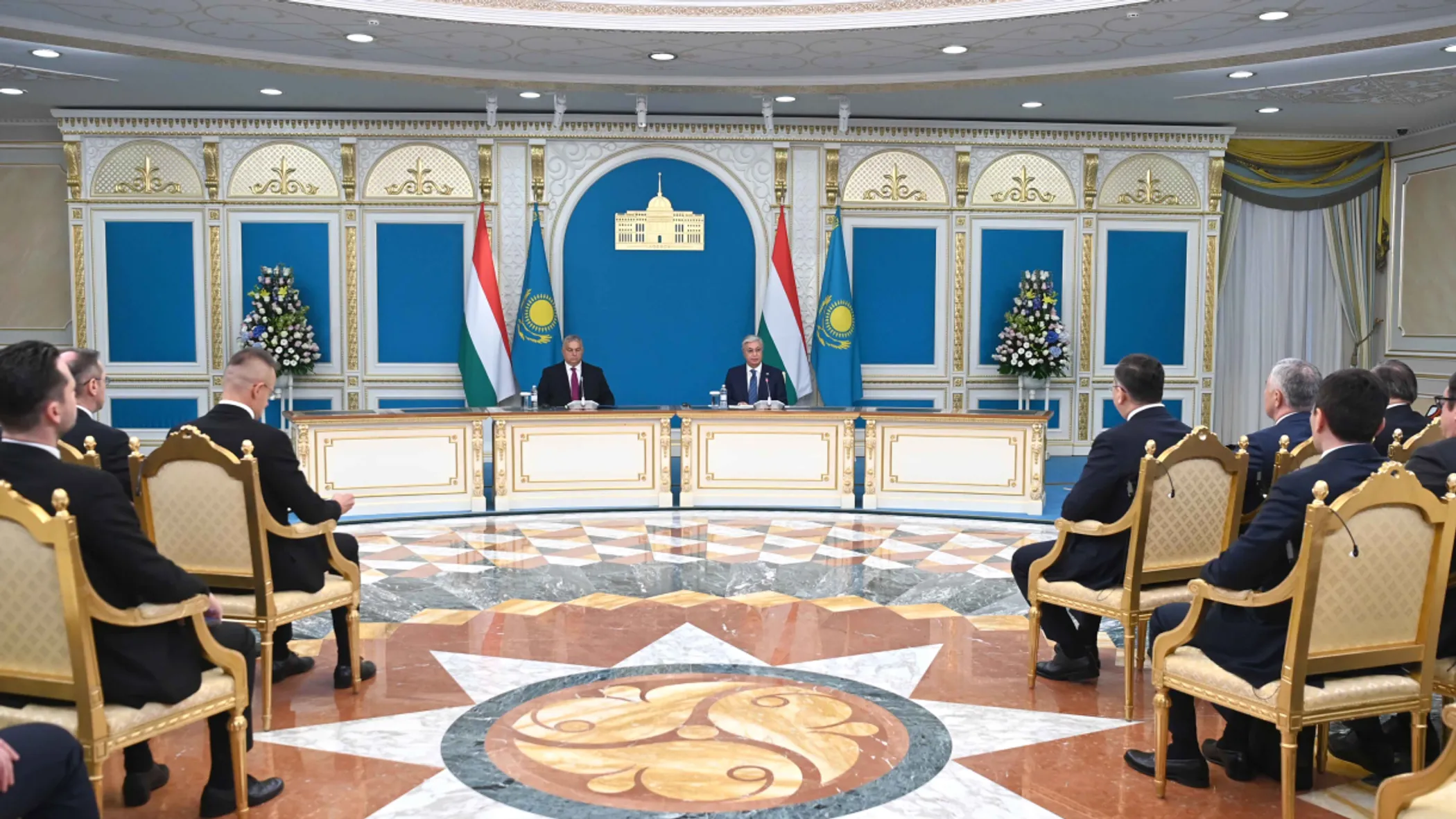 The Head of State also announced that a business forum involving entrepreneurs from both countries is scheduled to take place in Astana next week.
In addition to these ventures, the parties discussed enhanced cooperation in transportation and logistics, nuclear energy, water resource management, and rare metal mining.
Kassym-Jomart Tokayev noted the financial sector's progress, with Equilibrium Capital becoming the first Hungarian company to obtain the status of a foreign fund manager in the Astana International Financial Centre. This move enables them to finance projects in green energy and healthcare, while also opening doors for the establishment of three investment funds in Kazakhstan, promising increased economic collaboration between the countries.