November 1, President of Kazakhstan Kassym-Jomart Tokayev held talks with the President of France Emmanuel Macron, QazMonitor reports citing the press service of Akorda.
President Tokayev emphasized that the first visit of the French leader to Astana would give a powerful impetus to the development of bilateral relations and elevate multifaceted cooperation to a new level.
France is an important and reliable partner of Kazakhstan in the European Union. Last year, mutual trade turnover increased by 30%, reaching $4 billion. The volume of bilateral trade in the first eight months of this year increased by 21% compared to the previous year, reaching $2.7 billion.
Kassym-Jomart Tokayev
He also highlighted that France has invested around $18.7 billion in Kazakhstan's economy, with joint ventures spanning various industries like energy, construction, aerospace, pharmaceuticals, mining, chemicals, and machinery.
During the negotiations, the parties identified priority areas for further cooperation, including green energy, logistics, transit, agriculture, healthcare, digitization, and education.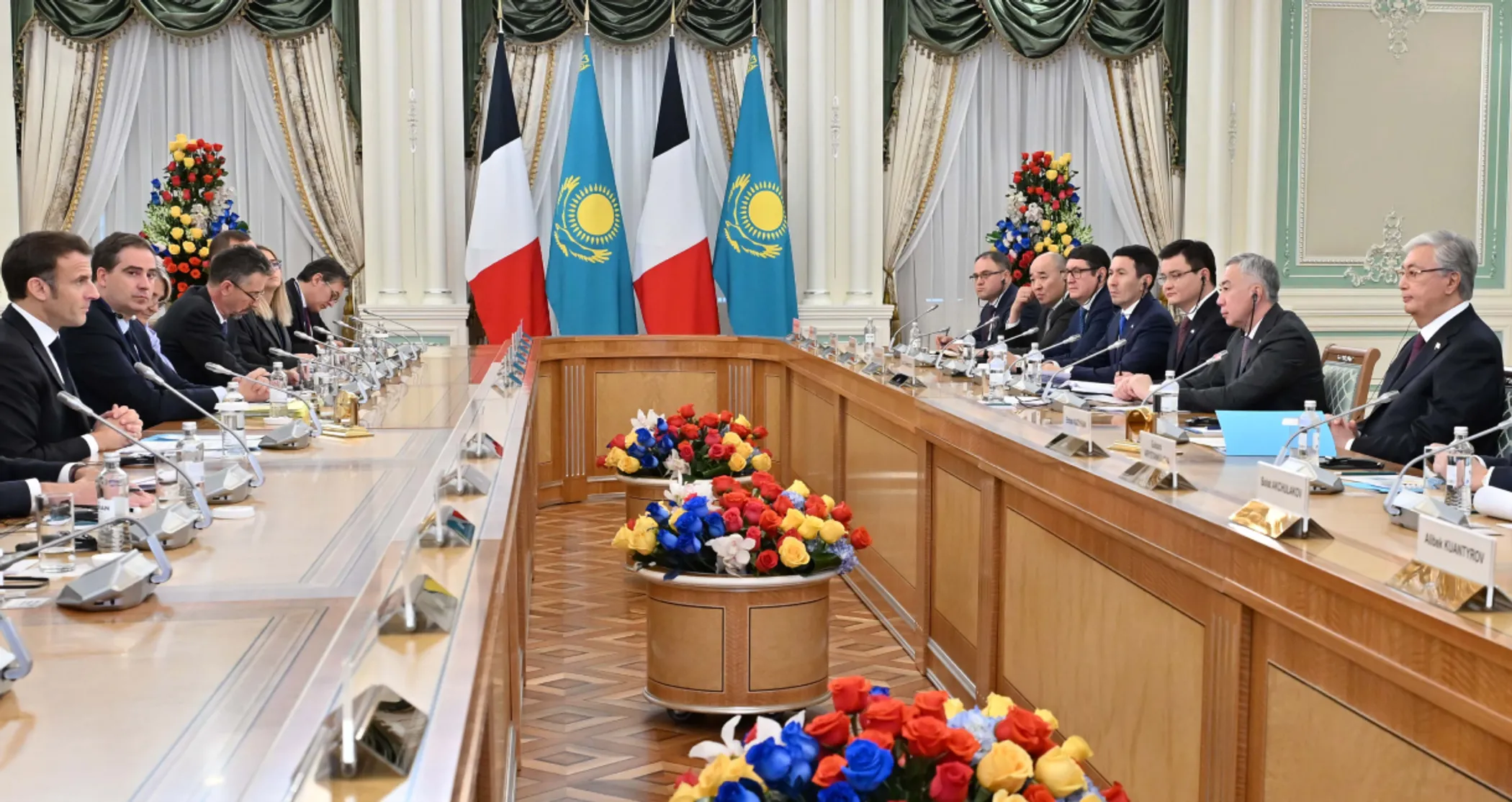 In his address, President Tokayev placed special emphasis on nurturing cultural ties and promoting French culture and language in Kazakhstan.
Emmanuel Macron, in turn, highlighted that the two countries are celebrating the 15th anniversary of the Agreement on Strategic Partnership and affirmed France's commitment to further strengthening bilateral relations in various areas.
I believe that our economic relations, particularly in agriculture, energy, and renewable energy, will receive a fresh impetus. We extend our support for investments in ongoing and new projects. Furthermore, our cultural and humanitarian cooperation is dynamically evolving, and specific agreements have been reached in the fields of education and science.
Emmanuel Macron
He also announced that the Kazakh-French University is planned to commence operations in September 2024.
Both leaders underscored the importance of maintaining positive and sustainable cooperation on regional and global issues and emphasized the need for deepening dialogues through international organizations.