Prime Minister of Kazakhstan, Alikhan Smailov, and South Korean Minister of Trade, Ahn Dok Geun, discussed the realization of new joint investment projects, primeminister.kz reports.
During the meeting, the Prime Minister emphasized that the Government of Kazakhstan sees great prospects for the further development of trade and economic cooperation with South Korea. This is supported by the dynamic growth of trade turnover. Last year, it increased by 2.3 times, exceeding $6.1 billion, and in the first 8 months of this year, it increased by an additional 11%.
I believe that we need to make joint efforts to expand the range of mutual trade. An important tool for this is the Kazakh-Korean Intergovernmental Commission for trade, economic, and scientific-technical cooperation. I believe it is expedient to activate its activity and hold a regular meeting in the near future.
Alikhan Smailov
He also noted that South Korea consistently ranks among the top 10 largest investors in Kazakhstan's economy. Over the past 18 years, approximately $9.2 billion has been invested in Kazakhstan. Furthermore, last year saw an 85% increase in the gross inflow of direct investment from Korea, reaching a new record volume of $1.5 billion.
According to the Prime Minister, more than 700 Korean enterprises are currently operating in Kazakhstan, with the largest ones being KIA, Hyundai, Samsung, and LG.
Today, there are 5 projects worth $1.5 billion under implementation, and 25 more promising projects worth about $500 million are being developed. A notable example is the construction of a new, large KIA plant with a total investment of $190 million and a production capacity of 70 thousand cars per year in the city of Kostanay.
Alikhan Smailov
He added that the Government of Kazakhstan will continue to create all necessary conditions for investors to work comfortably in the country.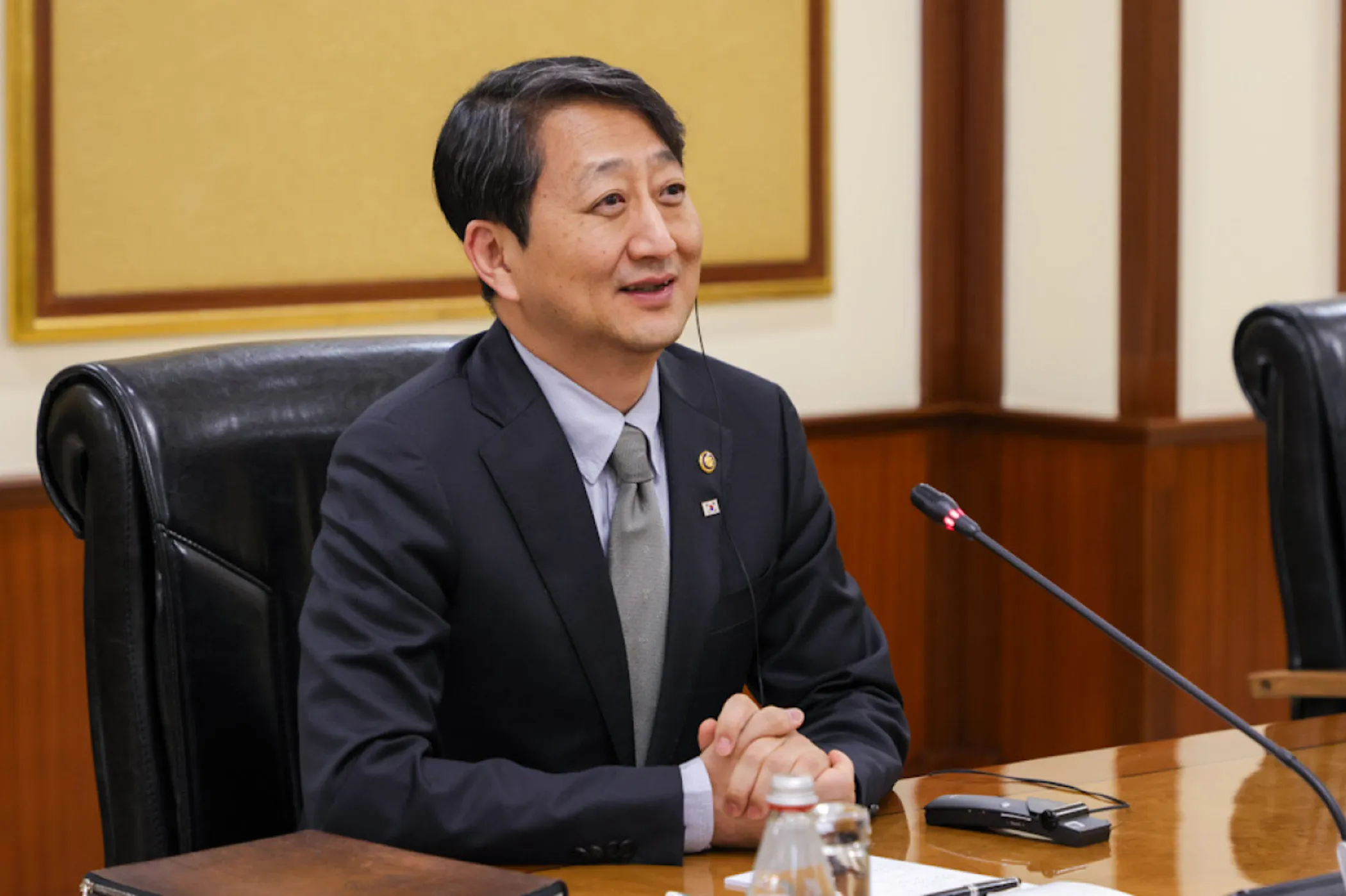 In turn, Ahn Dok Geun emphasized that South Korea is ready for active technological cooperation with Kazakhstan in various sectors of the economy.
"Projects like the KIA plant in Kazakhstan are very important. If it is successfully implemented, Kazakhstan's automobile industry will become a model, facilitating the construction of other similar plants and production facilities," the South Korean Trade Minister said.