During the Kazakh-Czech business forum in Astana, Ministers of Agriculture Aidarbek Saparov (Kazakhstan) and Marek Výborný (Czech Republic), along with Czech Ambassador to Kazakhstan Pavol Šepel'ák, discussed potential for further development of the agricultural sector, QazMonitor reports citing the Ministry of Agriculture.
Agricultural trade between Kazakhstan and the Czech Republic surged by 40% this year, reaching $12 million. Minister Aidarbek Saparov emphasized the potential for joint agricultural projects in the future, with a focus on processing agricultural raw materials and producing high-quality, affordable food products.
Saparov briefed the delegation on a financing program that supports the construction and modernization of dairy and poultry farms in Kazakhstan. The minister proposed closer cooperation with the Czech Republic, particularly in importing Czech breeding cattle and poultry breeding materials.
In recent years, Kazakhstan has imported over 10,000 Czech breeding cattle of the Simmental and Holstein breeds. Additionally, Kazakh poultry farmers have purchased approximately 8.8 million broiler hatching eggs from the Czech Republic this year.
The ministers discussed the need for technological upgrades in the agro-industrial complex. Aidarbek Saparov mentioned that Kazakhstan aims to renew agricultural machinery at a rate of 8-10% per year and offers subsidies and low-interest loans to farmers purchasing machinery.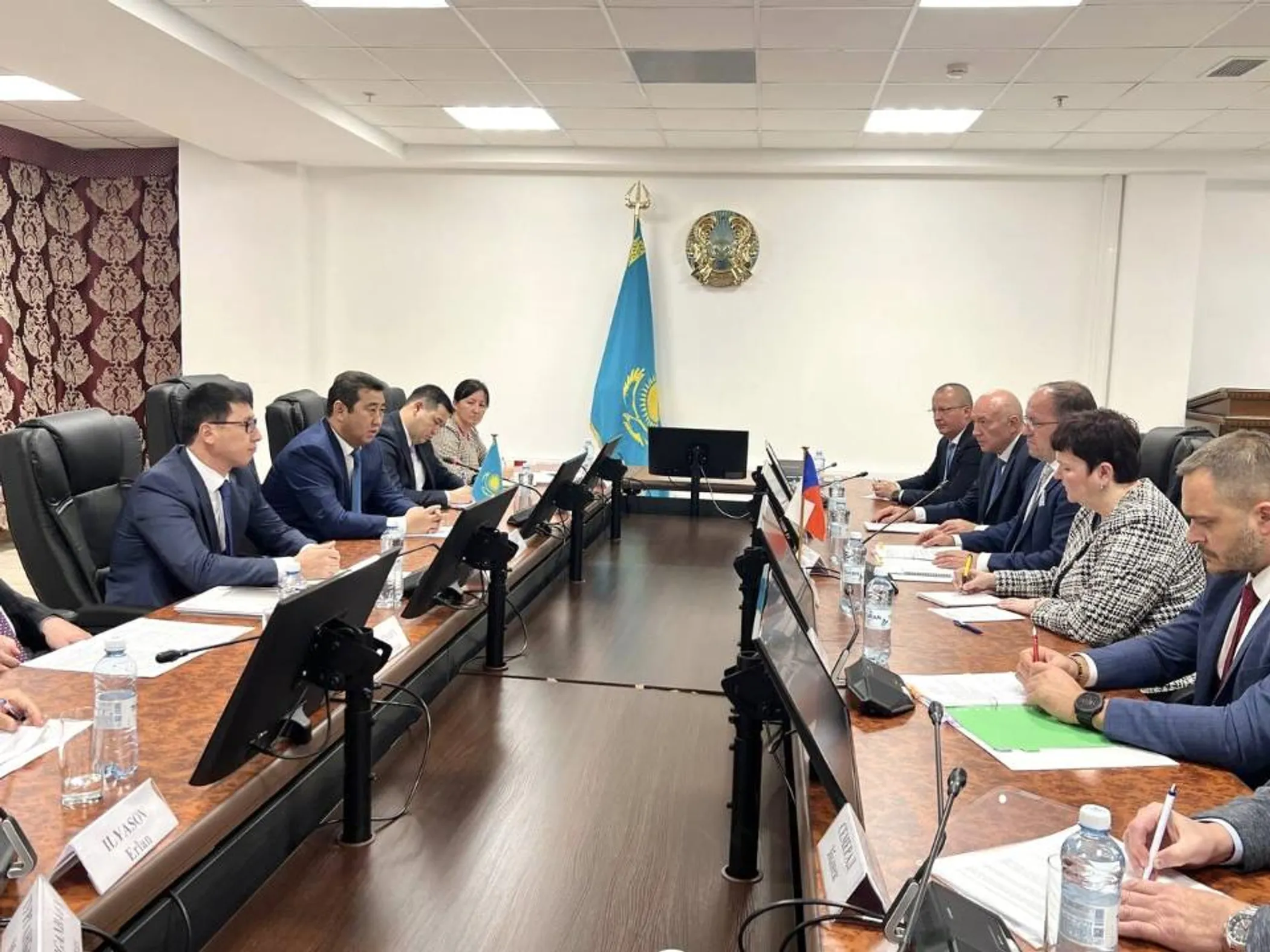 "Zetor Tractors, a Czech distributor, expressed interest in localizing the production of agricultural and forestry machinery in Kazakhstan. I propose that companies consider the possibility of opening relevant enterprises in our country. This will facilitate sales growth and reduced equipment costs through existing government support measures," added Aidarbek Saparov.
The Minister cited the successful experience of Canadian businessmen who established a combine header production facility in Lisakovsk. Prominent European manufacturers such as CLAAS GmbH, SDF Group, PÖTTINGER Landtechnik GmbH, and HORSCH have also followed this path.
Saparov highlighted significant investment opportunities in Kazakhstan's agricultural sector. Businesses can now negotiate investment agreements directly with the Kazakh government, potentially gaining tax incentives.