On October 7 in Moscow, President Kassym-Jomart Tokayev participated in the ceremony, marking the start of Russian gas exports through Kazakhstan to Uzbekistan using the Central Asia–Center pipeline, QazMonitor reports citing Akorda.
Alongside the President, the formal ceremony was attended by the President of Uzbekistan, Shavkat Mirziyoyev, and the President of Russia, Vladimir Putin.
During the event, Tokayev stressed that the gas industry plays a significant role in the sustainable development of all three states.
"The gas industry plays a major role, if not special role, in the sustainable socio-economic progress of our countries. Therefore, this project meets the interests of all parties involved. Kazakhstan completed the preparation of the main gas pipeline across its territory on time and in full. The project will ensure the diversification of Russian gas export supplies, contribute to the expansion and modernization of Kazakhstan's gas transportation infrastructure, and meet Uzbekistan's growing demand for up to 3 billion cubic meters of natural gas per year. It will also give an impetus to the industrial development of our countries, improve the business climate, and raise the living standards of citizens," said the President.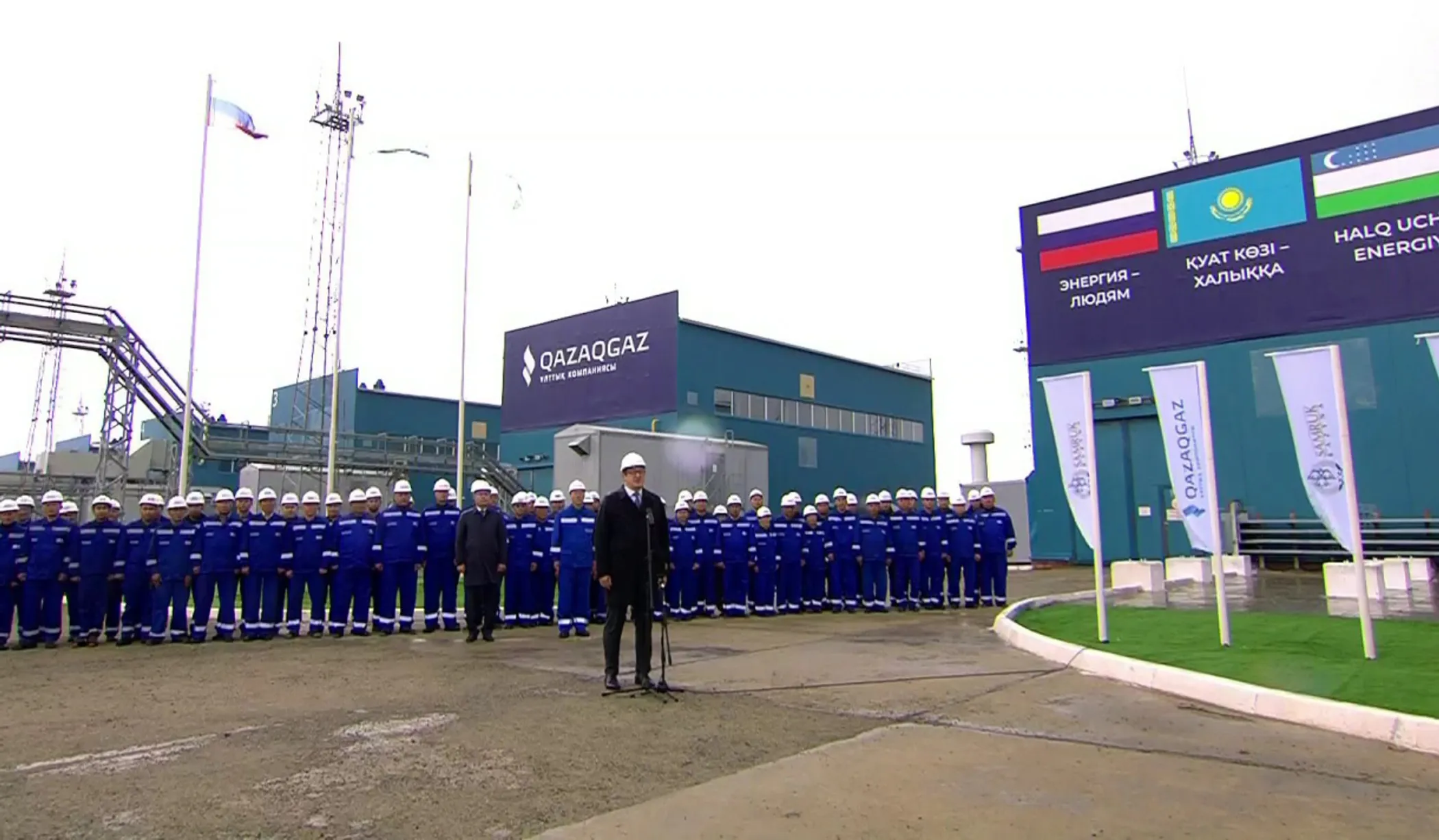 He also emphasized the role of this project in strengthening regional stability and energy security in Central Asia.
More than 20,000 kilometers of the main gas pipelines with an annual flow capacity of up to 255 billion cubic meters pass through the territory of our country. Kazakhstan is interested in fully utilizing its transit potential and is ready to further increase the volume of Russian gas transportation.
Kassym-Jomart Tokayev, President of Kazakhstan