President Kassym-Jomart Tokayev proposed to the Federal Chancellor of Germany, Olaf Scholz, the creation of a consortium for raw material development projects and the collaboration on major logistics initiatives, QazMonitor reports citing Akorda.
Following high-level talks in Berlin on September 28, the parties issued a joint press statement, in which the President noted that Germany is a strategic partner of Kazakhstan within the European Union. The countries positively assessed mutual trade, economic, and investment relations.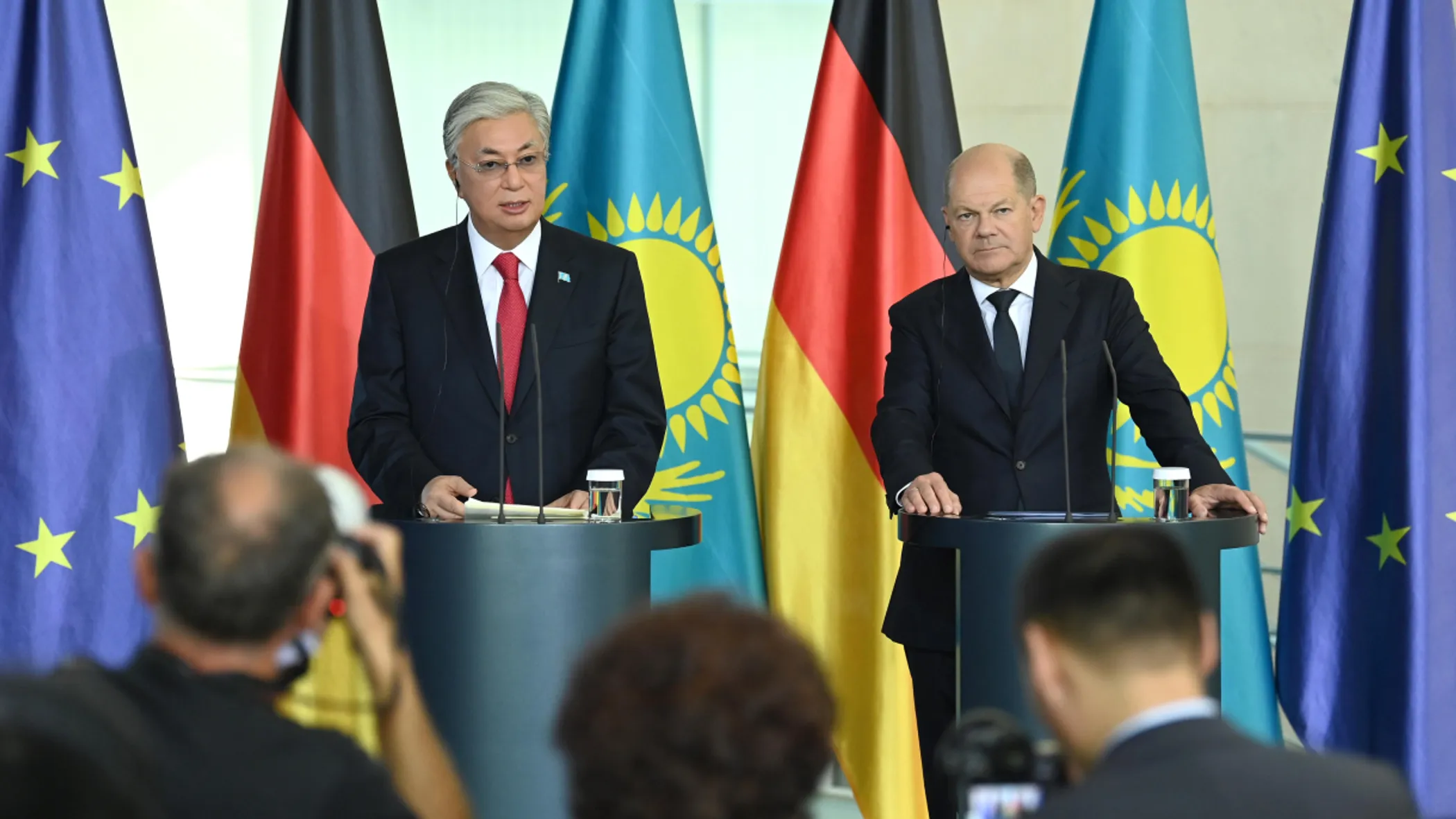 Tokayev highlighted the prospects of jointly implementing projects in oil and gas chemistry, metallurgy, transport, and logistics. In this regard, the Head of State commended the agreements reached by the Kazakh side with Siemens, Deutsche Bahn, Siemens Energy, Linde, and others ahead of the meeting.
"The combination of competitive advantages of Kazakhstan and Germany through the formula 'raw materials, industry, and technology' anticipates significant synergetic effect for both sides. I proposed to the Chancellor to create a consortium for the implementation of joint projects on raw material development. In turn, we are interested in the transfer of advanced German technologies and scientific innovations in the fields of renewable energy, especially green hydrogen," added Tokayev.
Kazakhstan is also ready to collaborate on enhancing the transit capacity of the Trans-Caspian International Transport Route (TITR) and its integration with the Trans-European Transport Network (TEN-T) and the Global Gateway initiative, the President stated.