Pygmalion Art Gallery in Astana is preparing to launch workshop classes aimed to bring inspiration and creativity to children with special needs and youth from socially vulnerable backgrounds, QazMonitor reports.
With the event set to kick off this Friday, the gallery has enlisted the help of professional artists and teachers, specializing in arts and crafts, to engage with the children and introduce them to the captivating world of art. The project's goal is to aid children by nurturing a positive outlook, showing how to practice empathy and creative skills in everyday life and inspiring them to independently explore the world of fine arts.
The workshops are scheduled for September 8 at 3:30 p.m. at the Talan Gallery, located on Dostyq Street 16.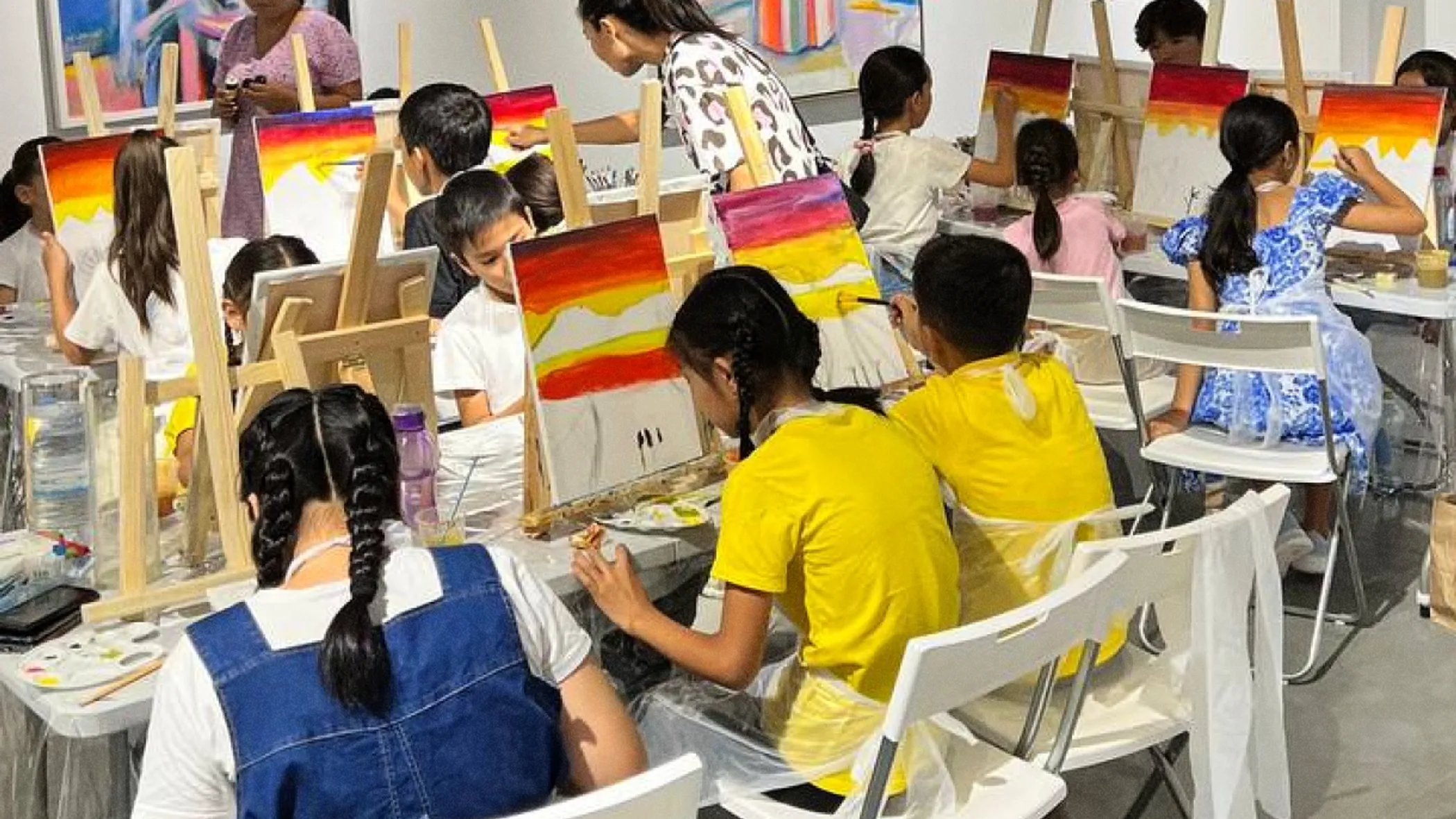 The Pygmalion director Anastassiya Zharko emphasizes that the gallery is designed to create a compelling environment for communication between students and teachers. Classes will take place amidst original masterpieces created by artists from Kazakhstan, Japan and European countries.
It's crucial for galleries to nurture the field of fine arts in Kazakhstan, and this can only happen if people understand the profound impact of art on all aspects of our lives. We hope that our project will ignite a lifelong interest in art among many children and encourage them to incorporate it into their future endeavors.
Anastassiya Zharko, the director of the Pygmalion Art Gallery
Each class is carefully designed to incorporate various mediums related to fine arts, including design, photography, and video production. The project creator believes that children will benefit from the creative skills, since they provide youth with a valuable foundation and career opportunities in the future.
Pygmalion is planning to collaborate with child support foundations to reach participants across all regions, making the project accessible to as many children as possible.