Kazakhstan seeks to increase its exports to Italy across 110 goods worth over $900 million, QazMonitor reports citing primeminister.kz.
Prime Minister Alikhan Smailov held a meeting with Antonio Tajani, the Minister of Foreign Affairs and International Cooperation of Italy, to discuss various aspects of bilateral trade cooperation. These areas of focus include mechanical engineering, renewable energy sources, the agro-industrial complex, education, and more.
Smailov emphasized Italy's consistent position among the top five largest investors from the EU in Kazakhstan's economy. In 2022, Italian investments reached $300 million.
Nevertheless, we see a significant potential for increasing trade. We are prepared to increase our exports to Italy across 110 commodity items worth over $900 million.
Alikhan Smailov, Prime Minister of Kazakhstan
He also welcomed the inauguration of a new office for the Italian Embassy in Astana, noting its potential to greatly contribute to strengthening bilateral business ties and positively impact mutual trade development.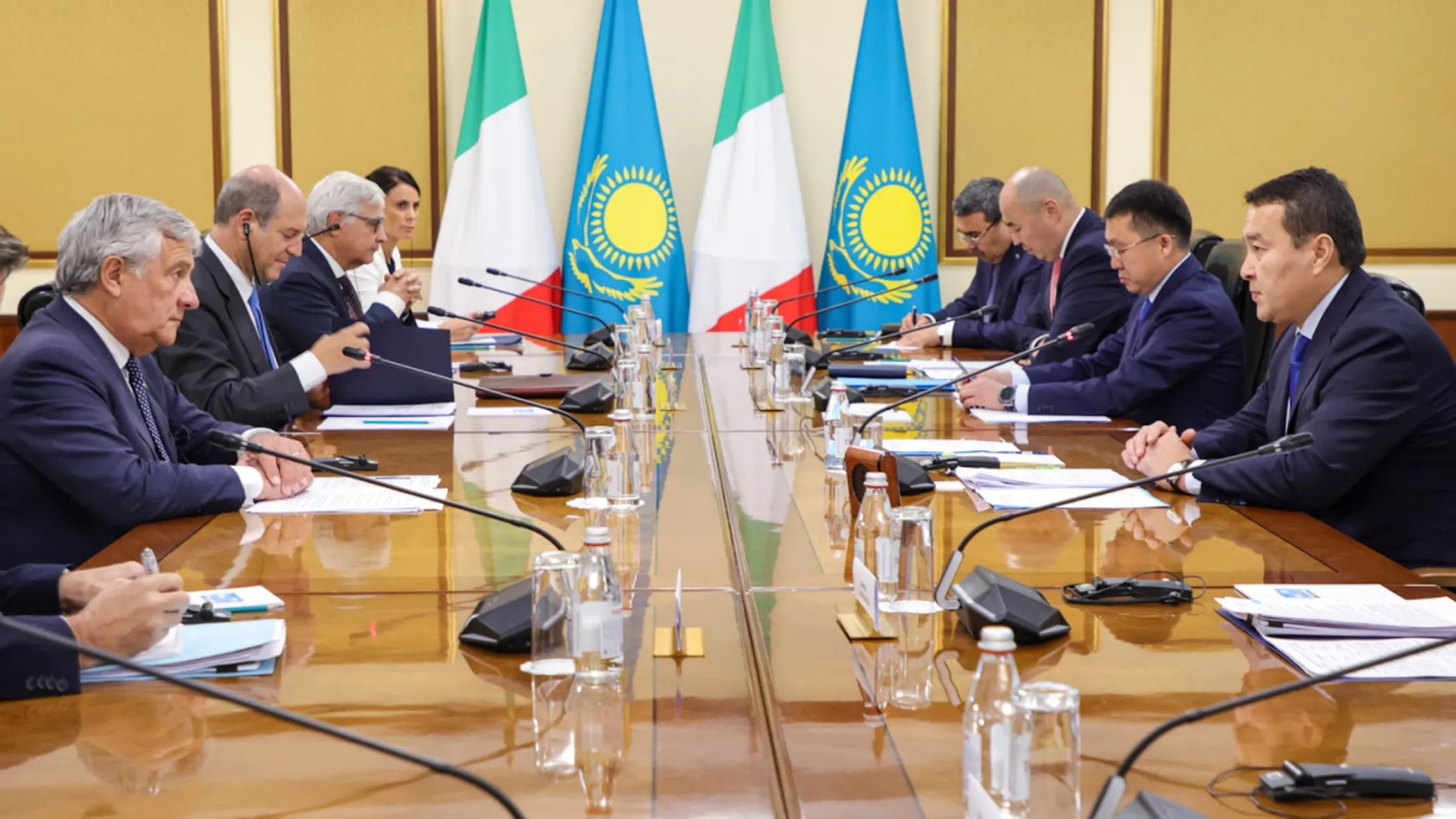 In turn, Tajani expressed Italy's willingness to bolster relations with Kazakhstan in various domains, including trade, energy, and industry.
"We are prepared to establish joint ventures and support the launch of new Kazakh companies in Italy. Moreover, we are eager to establish a business council to further promote cooperation between our businesses," said Tajani.
The Italian minister also underscored Italy's interest in expanding its trade presence in Kazakhstan, particularly in the field of clothing production. Additionally, he highlighted the significance of inaugurating the Italian Cultural Institute in Almaty, which will enhance the student exchange program between the two countries.