Kazakhstan and Georgia have added the container terminal in the Black Sea port of Poti to the development road map of the Trans-Caspian International Transport Route (TITR), QazMonitor reports citing the Ministry of Industry and Infrastructural Development.
During his working visit to Georgia, the industry minister Marat Karabayev met with Levan Davitashvili, the vice prime minister and minister of economy and sustainable development of Georgia. The discussions revolved around cooperation regarding the sea route and strategies for strengthening trade ties.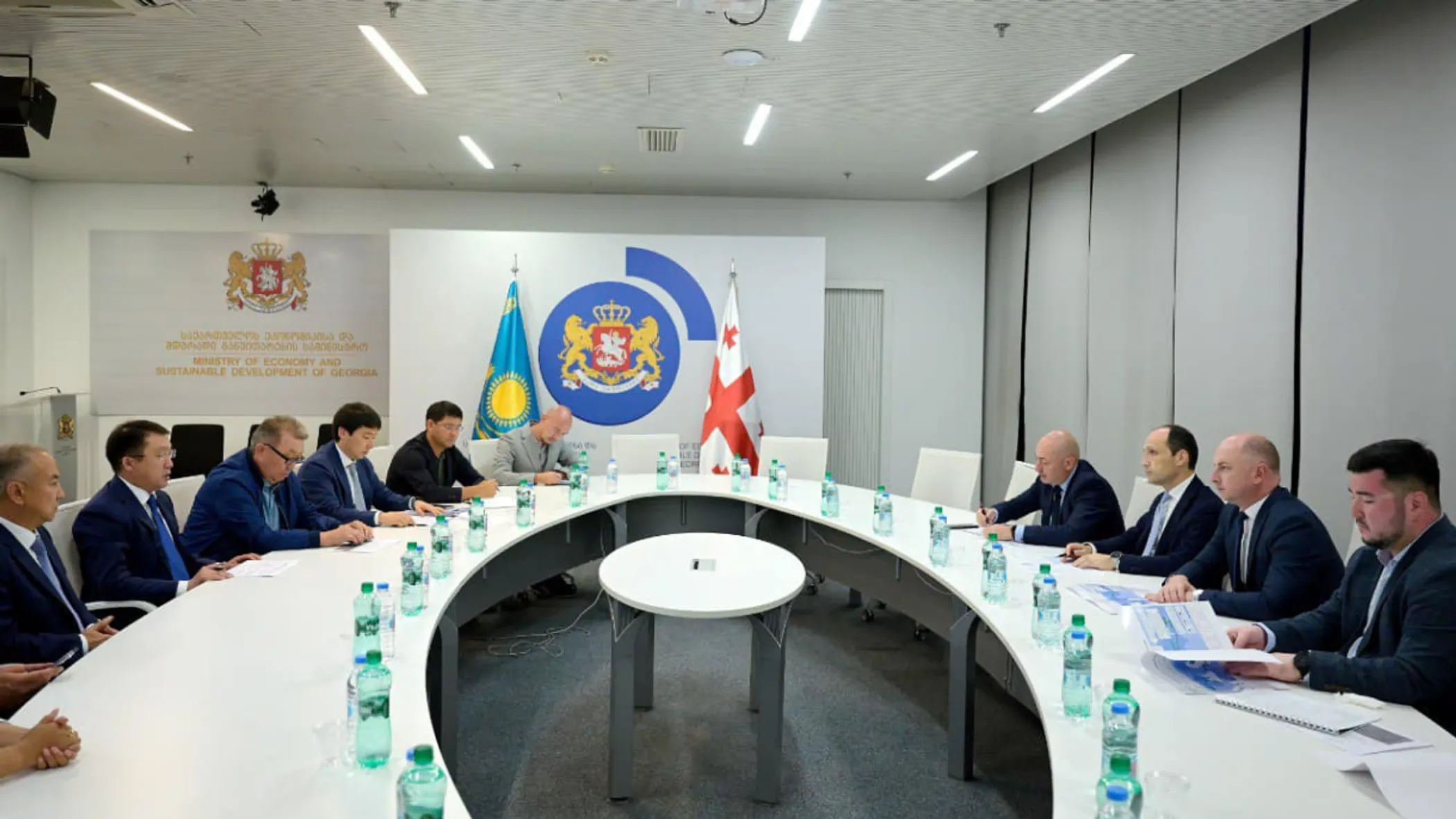 Karabayev stressed that prioritizing the development of transit potential is a key objective in establishing friendly relations between the two countries. Astana recognizes positive outcomes from the advancement of TITR through the territories of both nations.
In 2023, the route saw the transportation of 1.32 million tons of cargo, marking a 77% increase compared to the previous period.
To further enhance the route, the Kazakh side has proposed a revised draft of the road map for the project to the Georgian side.
"The Ministry of Industry and Infrastructural Development has introduced several innovations into the TITR road map based on suggestions from the recent EBRD analytical report on transport connectivity in Europe and Central Asia. One of these measures proposes the inclusion of the container terminal in Poti, the construction of which has recently commenced," added Karabayev.
At the end of the meeting, the Kazakh side extended an invitation to Davitashvili to participate in the 26th international exhibition TransLogistica Kazakhstan 2023, scheduled for October this year in Astana.