The Kazakh Foreign Ministry held a meeting with the Global Green Growth Institute (GGGI) to discuss cooperation in green technologies between Kazakhstan and South Korea within the organization's framework, QazMonitor reports citing the ministry's press service.
Nurgali Arystanov, the Ambassador of Kazakhstan to South Korea, met with Ban Ki-moon, the President of GGGI. The two parties exchanged views on bilateral cooperation following Kazakhstan's ascension to the organization as its 45th member in December last year, with Ban emphasizing the importance of Kazakhstan as a key partner to the institute.
Following the meeting, both parties agreed to continue their collaboration to further promote sustainable development and the active use of green technologies.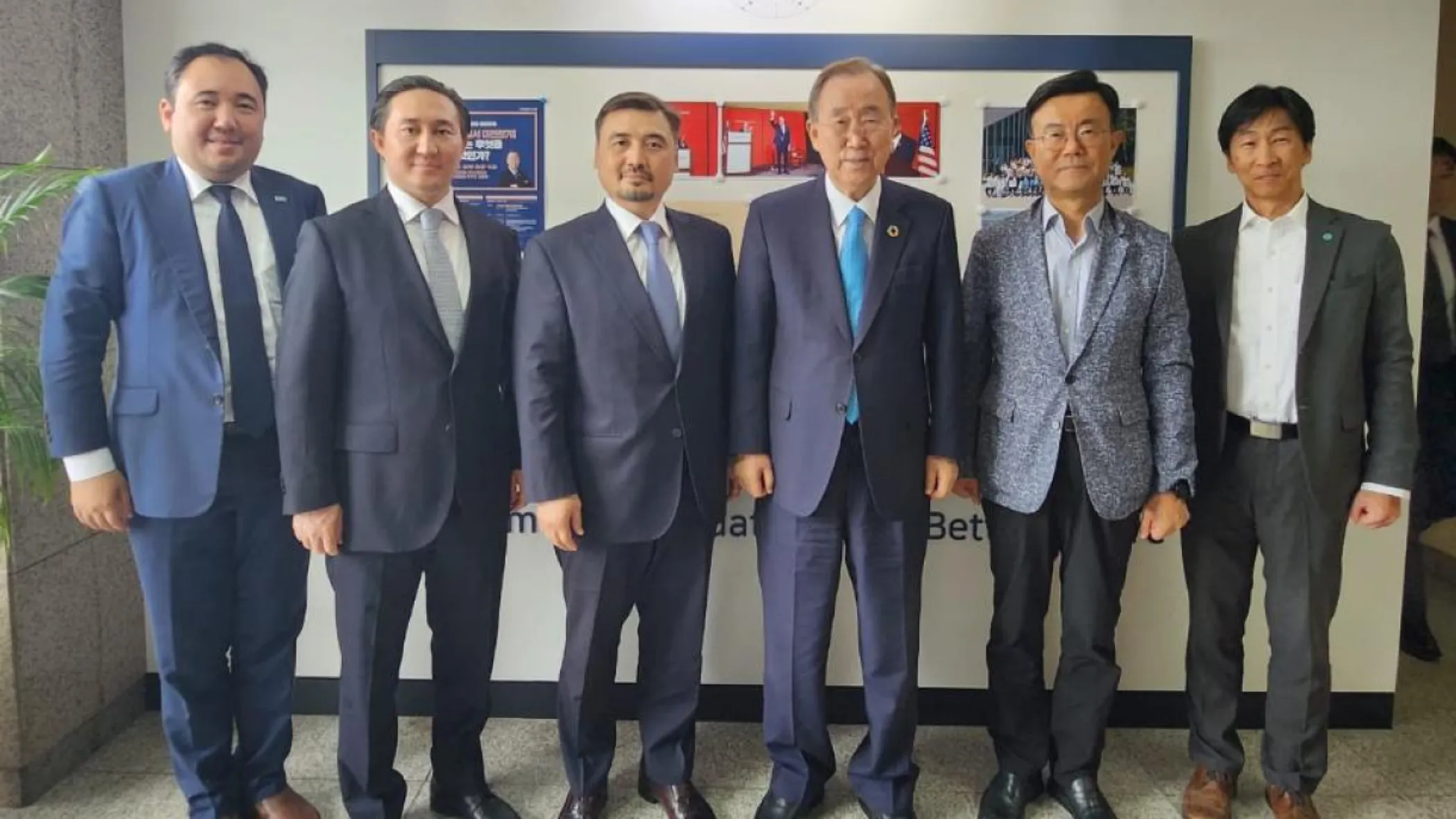 GGGI is a Seoul-based international organization that promotes sustainable development and the implementation of green policies in its member countries to address the challenges of climate change. The institute offers technical support, research opportunities, and engages stakeholders in formulating green growth strategies, particularly in developing countries.