The Tennis Europe (TE) organization has published an updated ranking for the Junior Masters (championship race) to be held in Monte Carlo in autumn 2022 in the under-14 age category - reports the press service of the FTC.
The young Kazakhstani is in first place with 445 points. His most recent victory was in Paris last week at the Tennis Europe Series tournament of the first category, with the Kazakhstani on his way to the title beating top-ranked players from Austria, Russia and France.
The final match of the 37th boys single TIM ESSONNE 2022 was intriguing at the beginning, as the first set was lost by Zangar 5:7. Nonetheless, the nearly flawless 6:1 performance in the second set left no doubt in the success of the Kazakh athlete. Zangar's opponent in the finals, Timeo Trufelli, could not get his play on track, as Kazakhstani's sportsmanship led to the winning 6:1 in the last set against his 14 year rival
Zangar holds the fifth place in the overall TE Under-14 rankings. In 2021, he showed staggering results, winning Clarksons Platou TE U14, Bergen Open TE U14, and Pasaret Cup in Budapest.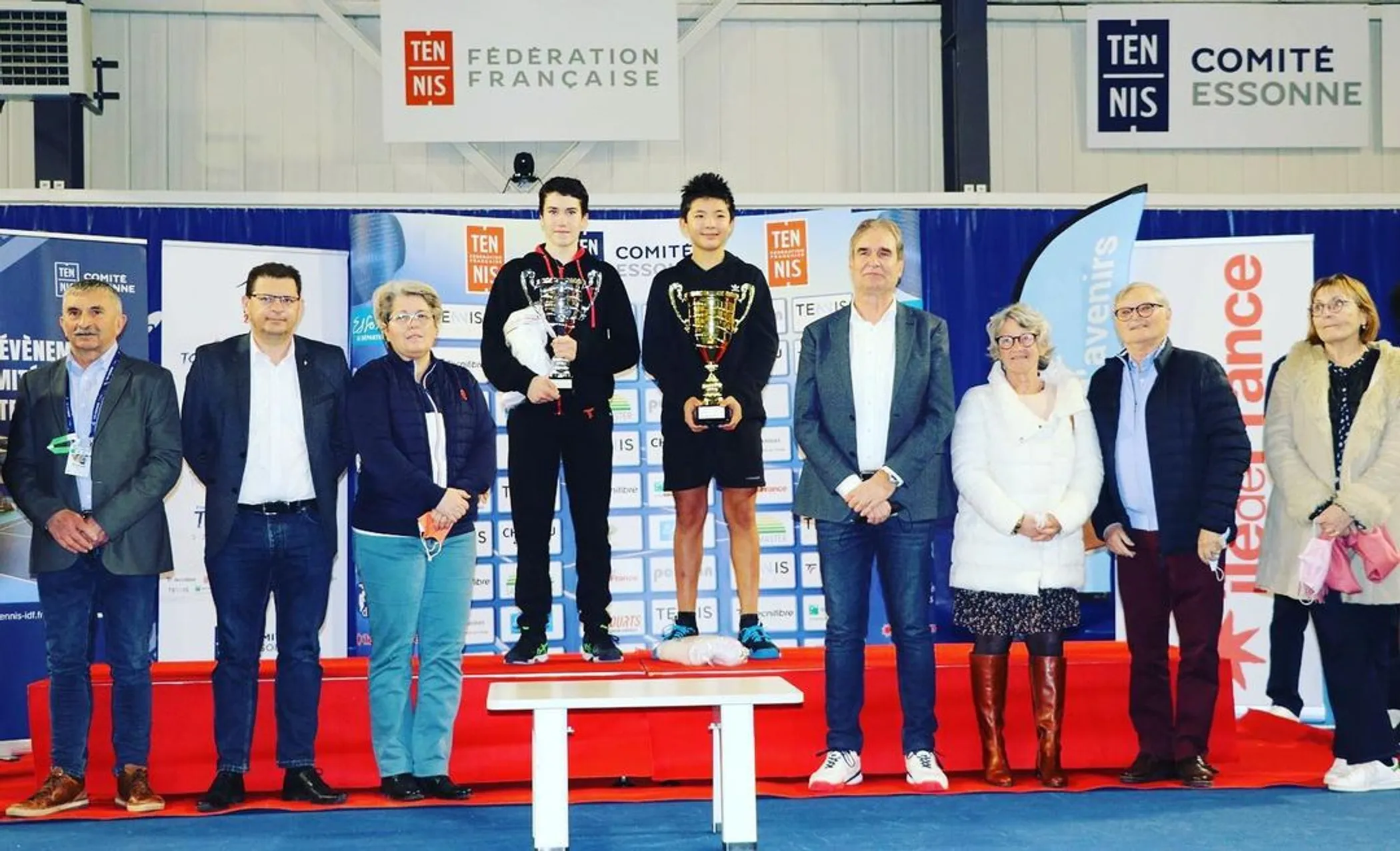 Junior Masters is a major international tennis competition, where the top eight boys and girls in European tennis compete (players under 14 and 16 years). Among its former champions are such players as Rafael Nadal, Kim Kleisters, Alexander Zverev, Belinda Bencic. The competition takes place on the legendary clay courts of the Monte Carlo club - the site of the iconic ATP Masters 1000, the Rolex Monte-Carlo Masters.
As for the adults, the preparations for the Davis Cup qualifications have already begun. The men's national team of Kazakhstan are to play against their opponents from Norway on March 4-5 in Oslo. The day before, Mikhail Kukushkin, Andrey Golubev, Alexander Nedovesov and Dmitry Popko arrived in the capital of Norway, and the first men's racket of Kazakhstan, Alexander Bublik, will join them today.
On Monday, the Association of Tennis Professionals (ATP) published an updated world ranking, in which Alexander Bublik closes top 32 singles list, whereas Kukushkin improved his position in the rankings by six places – 160th, Popko jumped seven seats – he is now 171st.