On June 8, 2023, during the Astana Economic Forum, Chairman of the civil aviation committee Talgat Lastayev held a meeting with the Director General of the Belgian cargo airline Challenge Airlines Eshel Heffetz with the support of the Ambassador of the Republic of Kazakhstan to the Kingdom of Belgium Margulan Baymuhan, QazMonitor reports citing the press service of the committee.
During the meeting, the parties discussed the implementation of Challenge Airlines cargo flights to Kazakhstan. Eshel Heffetz talked about the airline's activities, the technical feasibility of the aircraft, and the transportation of special cargo (animals, uranium, and others).
At the same time, the representative of the airline reported on possible plans to establish a technical center at the airport in Astana.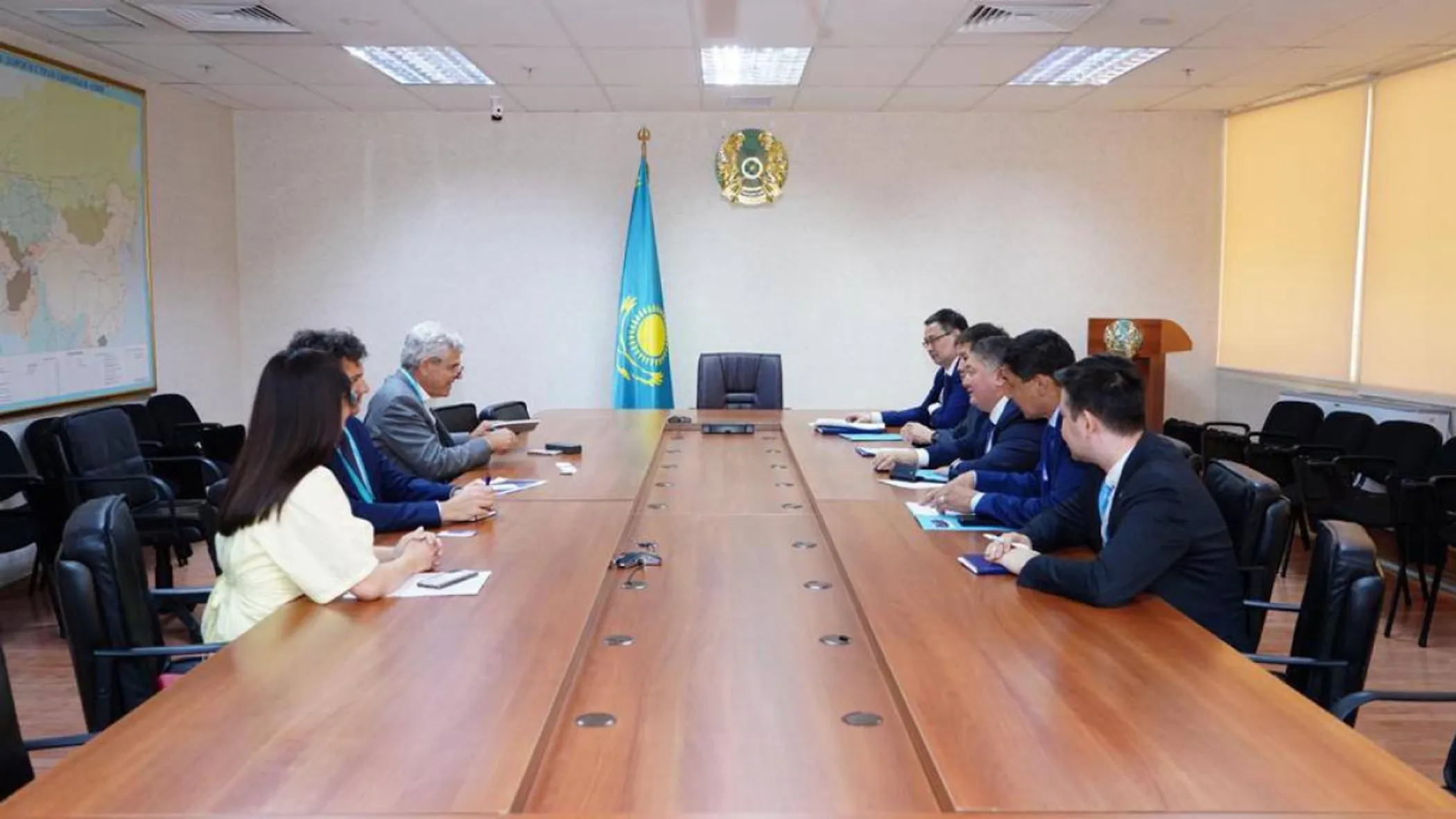 In order to ensure efficient transportation, the airline possesses its own warehouses at the airports. The company also provides services for door-to-door delivery of cargo and parcels.
The establishment of flights between Kazakhstan and Belgium will accelerate the development of trade-economic and investment cooperation between the two countries.
Challenge Airlines cargo airline was founded in April 2017, based in Liege airport, Belgium. The airline's fleet consists of 5 aircraft (Boeing 747 and Boeing 767). The company also has branches in Israel and Malta.
Challenge Airlines has an extensive flight network and provides cargo services to Houston, Atlanta, New York (USA), Oslo (Norway), Larnaca (Cyprus), Tel Aviv (Israel) and other cities.