On May 31, the industry ministries of Kazakhstan and Spain discussed bilateral cooperation in the field of transport and logistics, water supply modernization, and geophysical survey of mineral resources during a meeting in Astana, QazMonitor reports citing the ministry of industry and infrastructural development.
Dinara Shcheglova, the vice minister of industry and infrastructural development, briefed Xiana Mendez, the secretary of state for trade at the Spanish ministry of industry, trade, and tourism, on domestic efforts to develop the region's transport and transit potential.
Shcheglova highlighted the implementation of projects along the Trans-Caspian International Transport Route (TITR), the creation of a container hub in the seaport of Aktau, and the construction of the Sarzha multifunctional marine terminal in the seaport of Kuryk. In this regard, Mendez expressed Spain's interest in cooperating with Kazakhstan on certain TITR projects.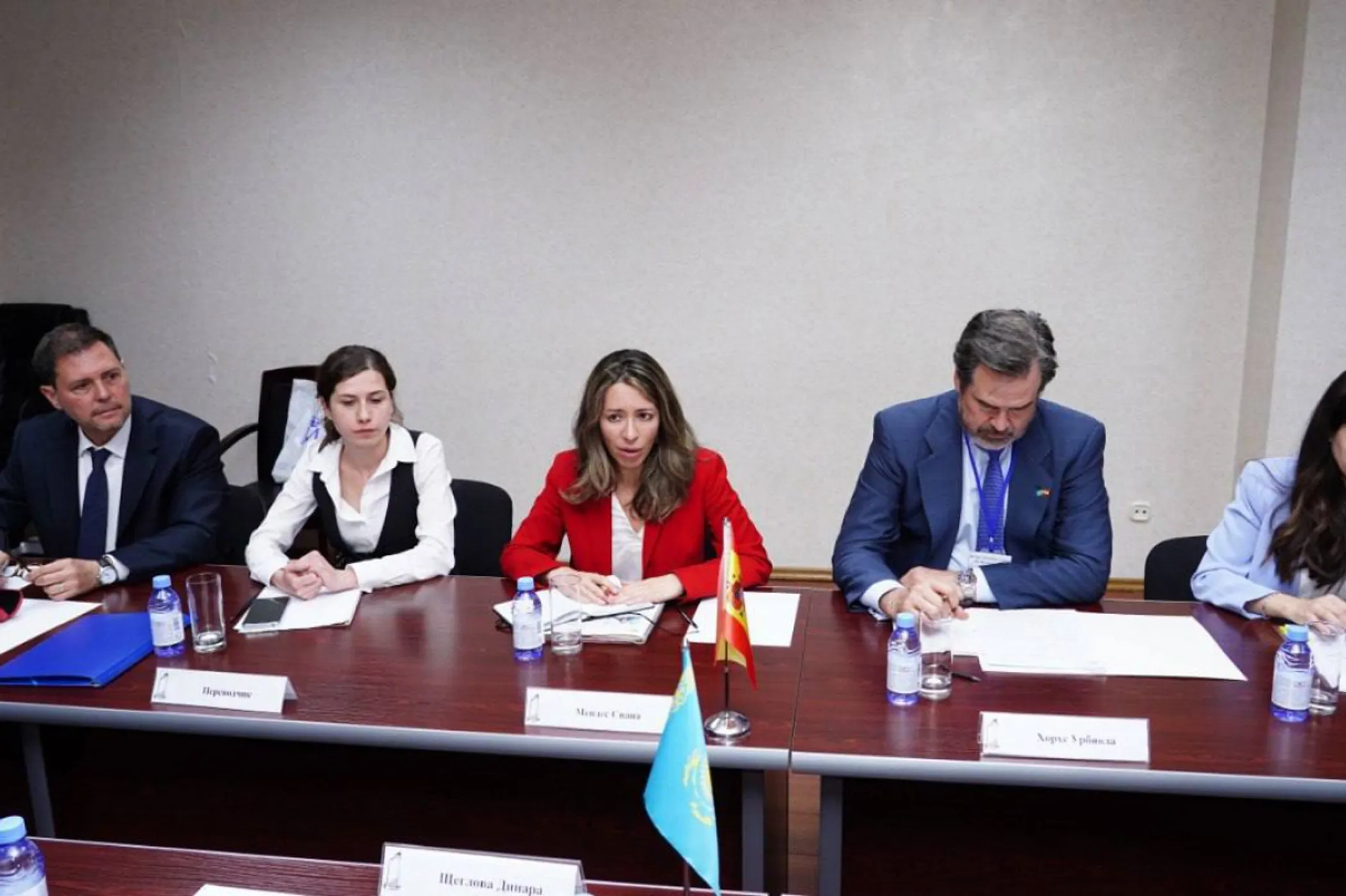 Furthermore, the secretary informed the Kazakh side of the interest of the water management company AQUALIA in participating in the construction and modernization of the country's sewage treatment plants and water supply systems. The parties agreed to hold a separate meeting with Kazakhstan center for development and modernization of housing and communal services to further discuss this issue.
The parties also discussed the proposal of Xcalibur Multiphysics to provide a full range of airborne geophysical services for the geological survey of mineral resources in Kazakhstan funded by the Spanish side. Minister Shcheglova noted that the agreement will be reached after the parties will work out the format of financing the project.