Kazakh minister of agriculture Yerbol Karashukeyev held talks in Beijing with the representatives of the China Meat Association (CMA) and the country's leading agricultural companies COFCO Group and CITIC Group, QazMonitor reports citing the ministry of agriculture.
During the meeting with the CMA, Karashukeyev stated that domestic companies are ready to supply China with chilled meat and fish products, poultry, eggs, and other products. They also expect the earliest resumption of exports of frozen meat, including beef, lamb, and pork.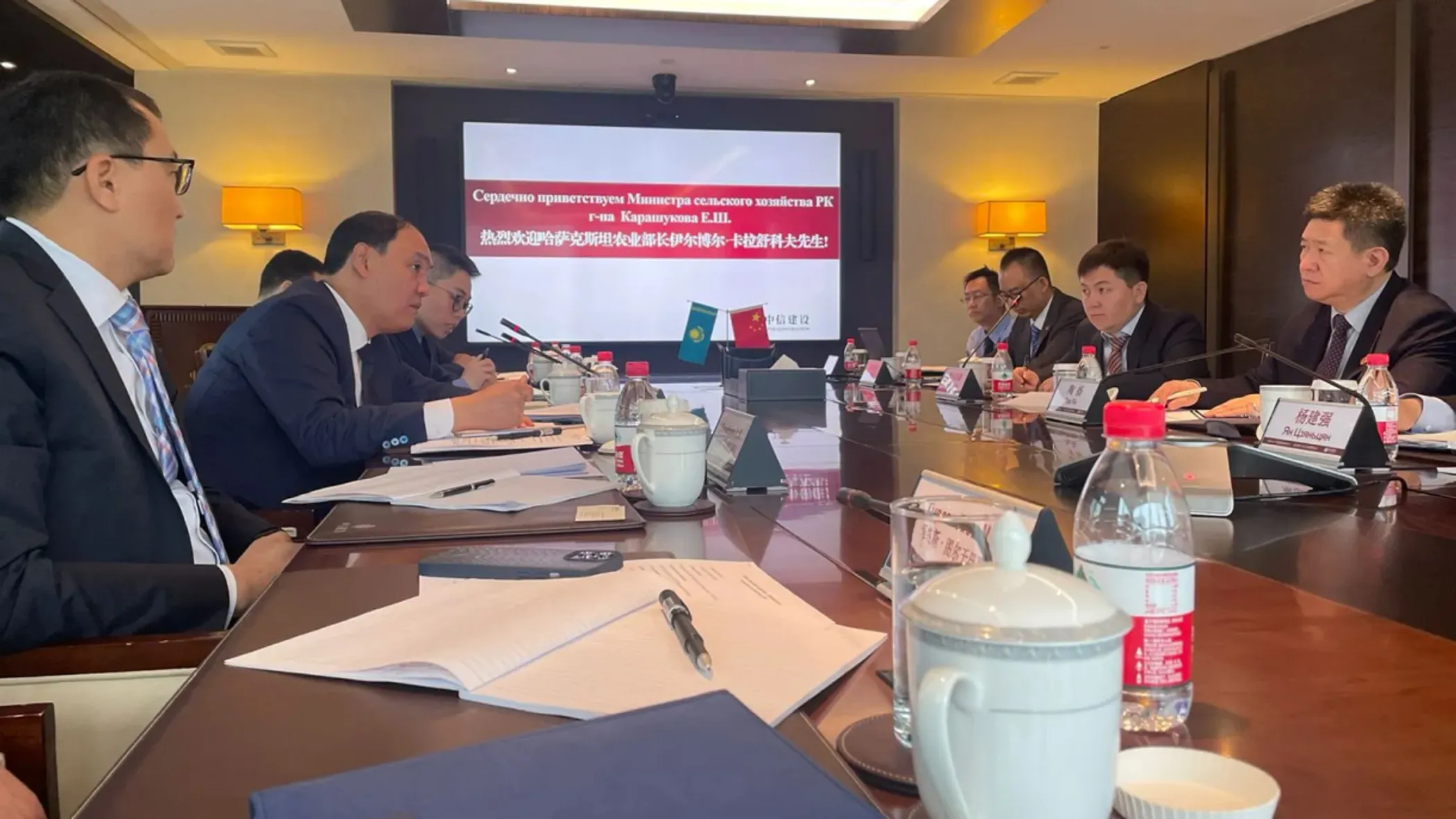 He also discussed the possibility of accrediting domestic meat processing plants for export to China. Currently, there are four enterprises with the corresponding permission, and thirteen more are waiting for their licenses.
Regarding the industry's development, the minister noted plans to build a modern meat processing plant with a capacity of up to 1,500 head of cattle per day and a plant for processing by-products in the Turkistan region. Additionally, the ministry plans to establish a large livestock trading platform in the region.
During the meeting with representatives of the COFCO Group and CITIC Group, Karashukeyev announced that our country intends to increase grain exports to China to 1 million tons per year.
The Kazakh officials proposed the Executives of the two Chinese companies to carry out grain supplies from Kazakh companies that have significant reserves of grain in the country and can provide the necessary volumes and quality of grain for export. The agriculture minister noted that the border cities of Alashankou and Khorgos have facilities with a capacity to receive up to 10,000 tons of grain cargo per day.