Kazakh diplomats in Europe took part in commemorating the victory over Nazi Germany and honoring the memory of those who sacrificed themselves to stop the horrors of World War II, QazMonitor reports citing the ministry of foreign affairs.
On May 5, the embassy staff of Kazakhstan in Hungary took part in ceremonies to lay wreaths at monuments of Soviet soldiers on Liberty Square and the Fiume Road Graveyard in Budapest.
On May 8, Kazakh diplomats in France paid tribute to the memory and respect of Kazakhs who fell during the liberation of France from Nazi occupation. The wreath-laying ceremony took place at the memorial plaque in the commune of Jouqueviel in the Tarn department.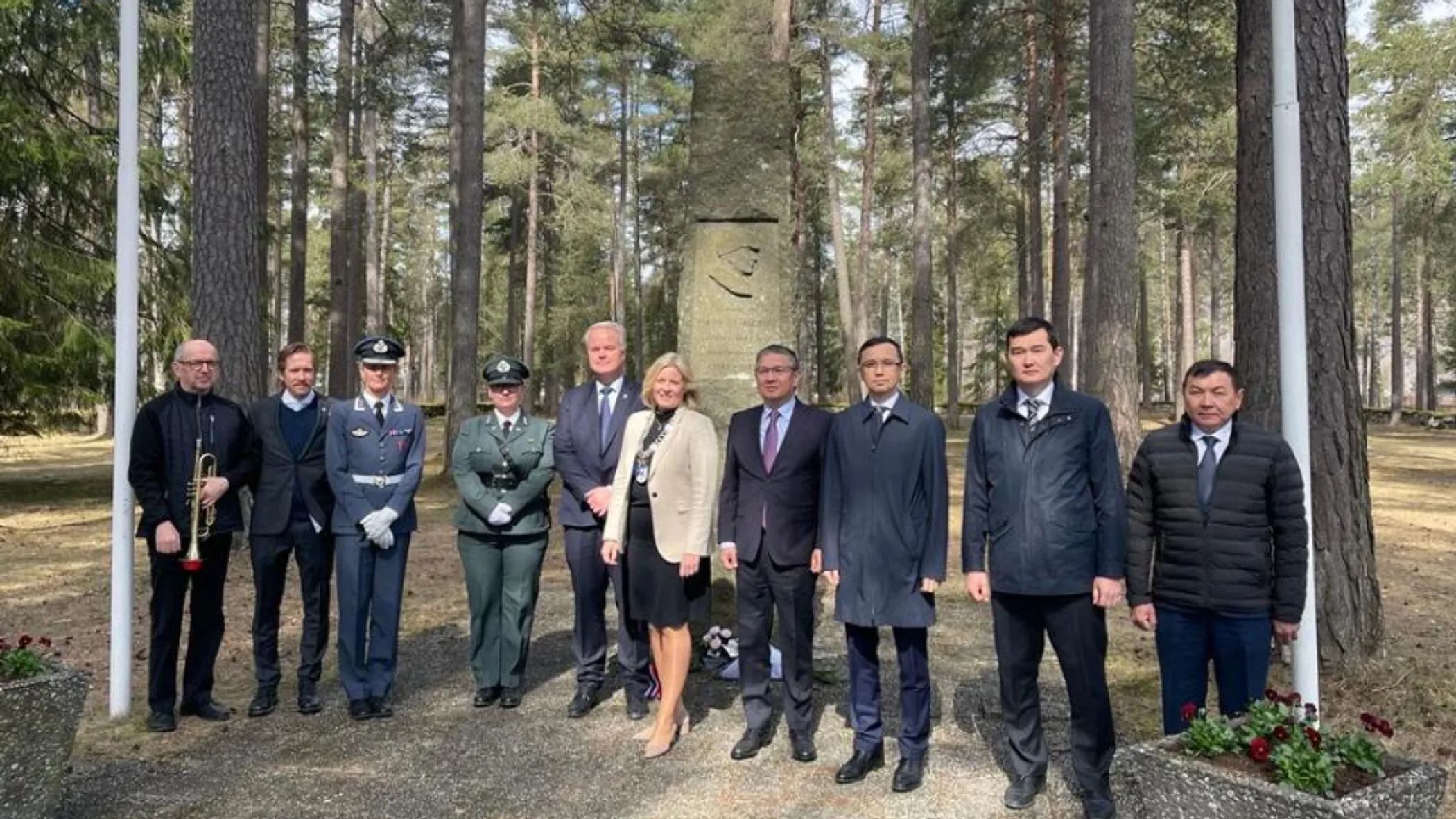 On the same day, a memorial ceremony was held at the monument to the Soviet soldier in the Jorstadmoen military cemetery on the outskirts of the Norwegian city of Lillehammer. The event is timed with the national Liberation Day, which is celebrated on May 8. Kazakh and Norwegian flags were raised at the memorial.
In St. Petersburg, on the eve of Victory Day, the staff at the consulate general of Kazakhstan honored the memory of the elite sniper Aliya Moldagulova and the great poet Zhambyl Zhabayev. The diplomats also attended the Motherland monument at the Piskarevsky memorial cemetery and the memorial plaque dedicated to the defenders of Leningrad from Kazakhstan.