Ding Liren, the Chinese grandmaster, leveled score at 2:2 in the 2023 FIDE World Chess Championship with his first victory over Ian Nepomniachtchi, QazMonitor reports.
On April 13, Astana hosted the fourth game for the title of the world chess champion between world No.2 Ian Nepomniachtchi and world No.3 Ding Liren. The two were selected to compete for the title after finishing as the top two in the qualifying 2022 Candidates Tournament, following current champion Magnus Carlsen's decision not to defend his title.
Taking place in the capital of Kazakhstan from April 7 to May 1, the competition spanning fourteen games will determine the holder of the chess world's most coveted title. The prize fund of €2 million will be split 60:40 between the winner and the runner-up.
After his defeat in the second game of the championship, the Chinese grandmaster displayed remarkable maneuvering and focus during the fourth game, seizing his opponent's mistake and forcing Nepomniachtchi into a lost position, which eventually led to his resignation on move 47 after three hours and fifty minutes.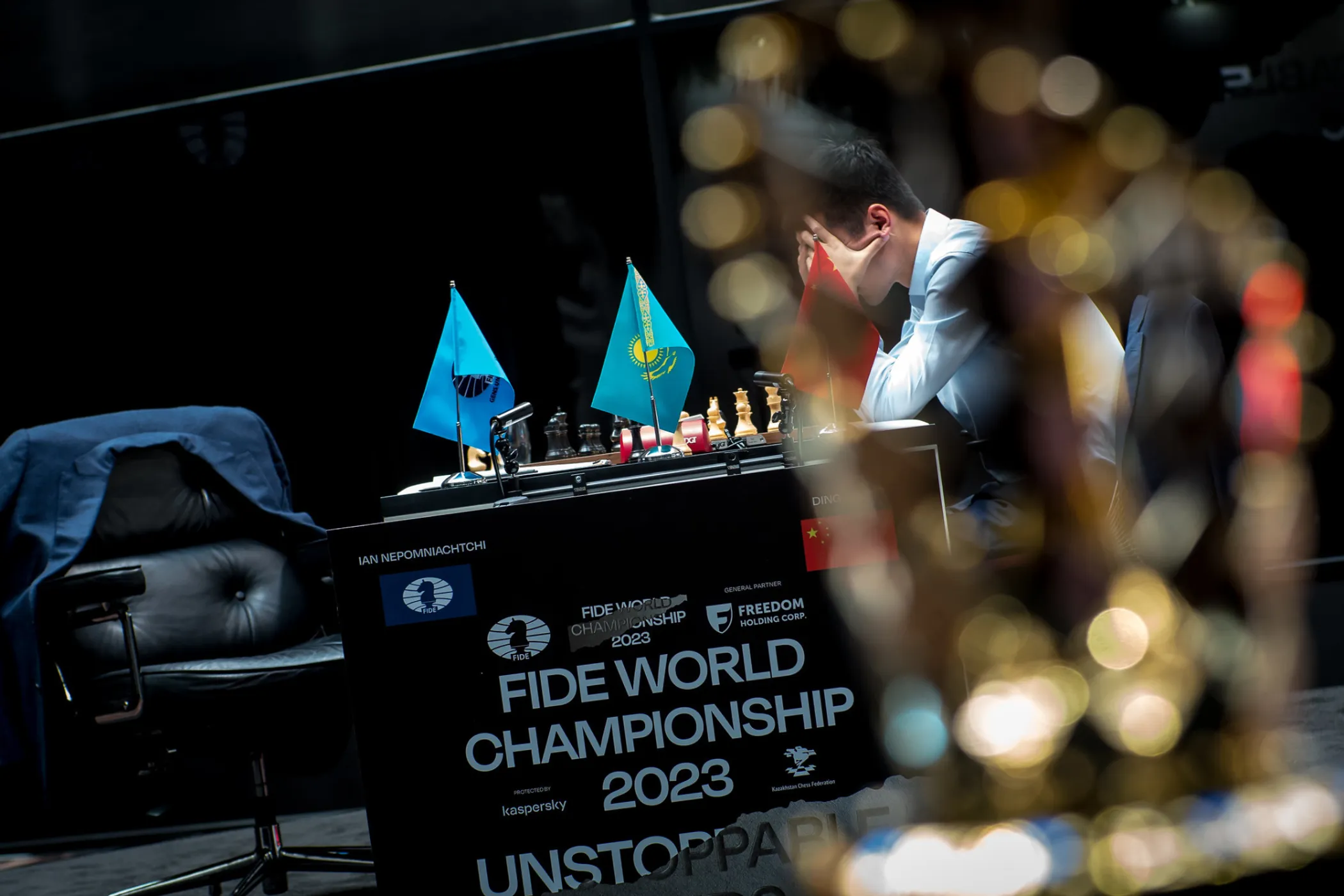 "I am very happy to win this game. It was hard but I managed to keep things under control, so I'm happy. After 29.Rxd4 I knew I was winning," shared Ding after the game.
With two draws and one victory for each player, the score is 2:2 with ten more games to go. The next game will take place on April 15.