The first weekend of April witnessed a thrilling performance from Elena Rybakina, as she made a leap towards another Grand Slam title, and although short of a victory, the Kazakh tennis player made another showing of her exceptional skill. Meanwhile, several promising juniors achieved new heights with impressive victories across the sporting world.
See the QazMonitor's full list of last weekend's achievements below.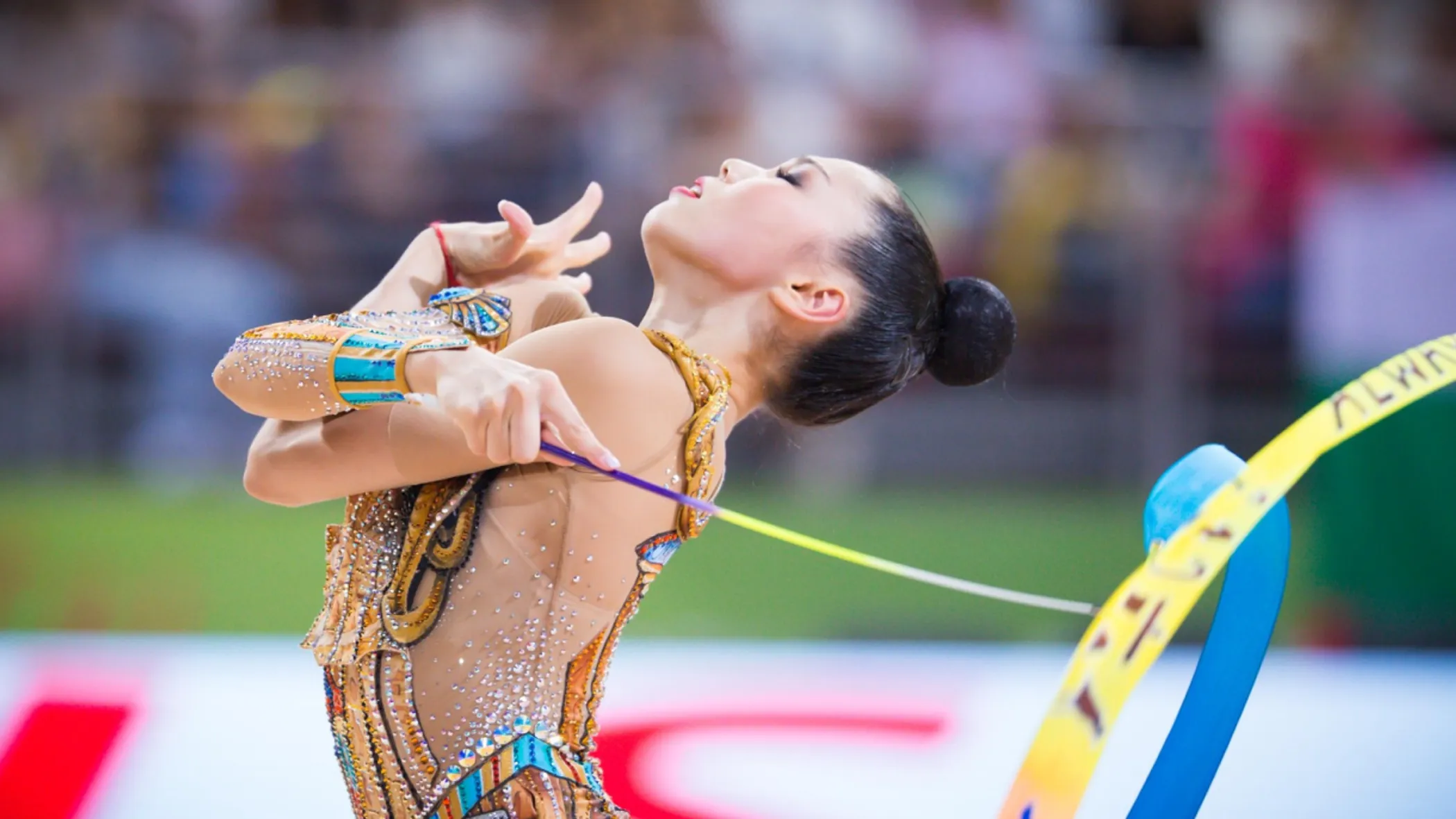 Rhythmic gymnastics
Elzhana Taniyeva won her second medal at the 2023 World Cup series
Elzhana Taniyeva won a silver medal at the 2023 FIG Rhythmic Gymnastics World Cup series in Sofia, Bulgaria.
The Kazakh athlete showcased her skill with various apparatuses including ribbon, ball, and clubs, which earned her a total score of 30.900 points for the ribbon routine, securing second place in the competition. Takhmina Ikromova from Uzbekistan and Barbara Domingos from Brazil took first and third place respectively.
This, along with Taniyeva's previous performance in Athens where she won a bronze medal, puts Kazakhstan in 8th place in the overall standings of the 2023 World Cup series.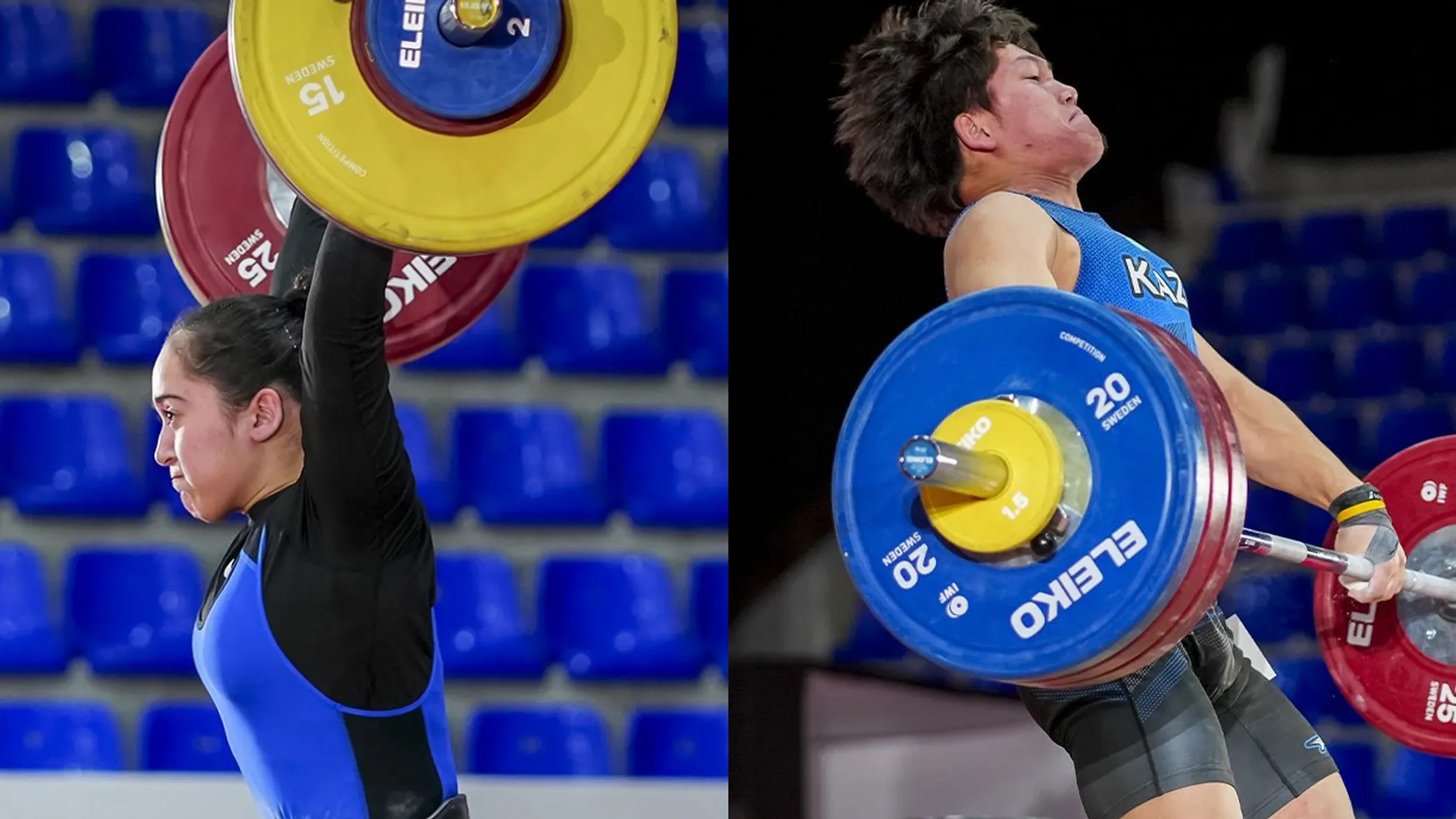 Weightlifting
The junior team took third place at the youth weightlifting championship
Kazakhstan junior team finished 2023 IWF World Youth Championships in Durres, Albania with four medals, QazMonitor reports.
Among men, Nikita Abdrakhmanov (under 102 kg) and Yerassyl Saulebekov (under 73 kg) won gold medals, while Nurdos Sabyr (under 89 kg) showed the second result earning silver. Among women, Taissiya Alexeyeva (under 64 kg) won a silver medal.
In the overall standings, Kazakhstan's team shares third place with Georgia, while Turkiye and the Philippines took first and second place respectively.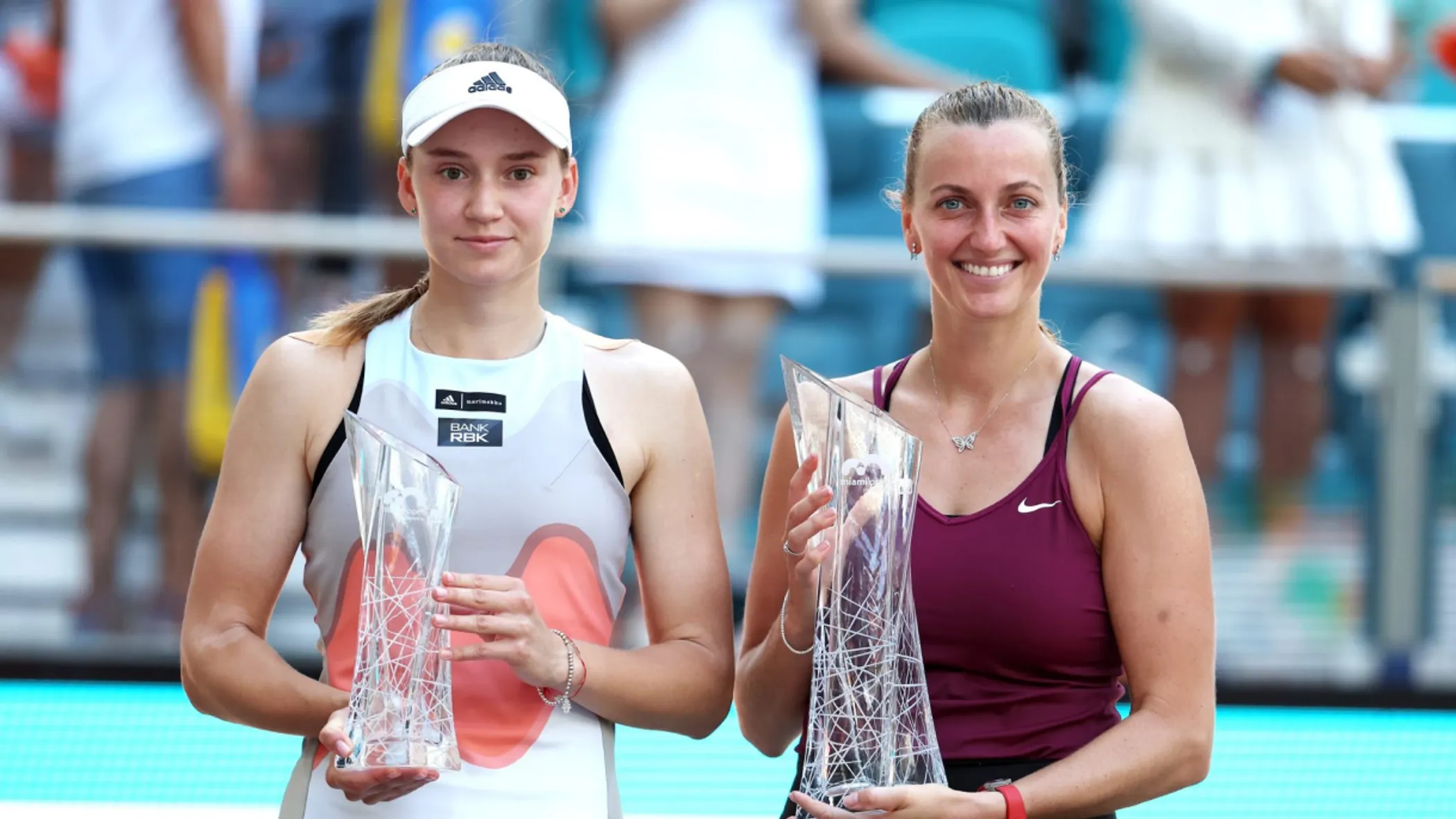 Tennis
Elena Rybakina loses to Petra Kvitova in the finals of Miami Open
Kazakh tennis player lost in the finals of the Miami Open to world No.12 Petra Kvitova (6:7 (14:16), 2:6).
The first set between Rybakina and a two-time Wimbledon champion was closely contested and ended in a tie-break after 30 draws, lasting 22 minutes with the score of 14:16. During the match, Rybakina hit 12 aces to her opponent's 5 and made three double faults while Kvitova had none.
Despite losing in the finals, the Kazakh athlete set a record, becoming the first tennis player in history to have more than 60 aces in a single WTA 1000 tournament.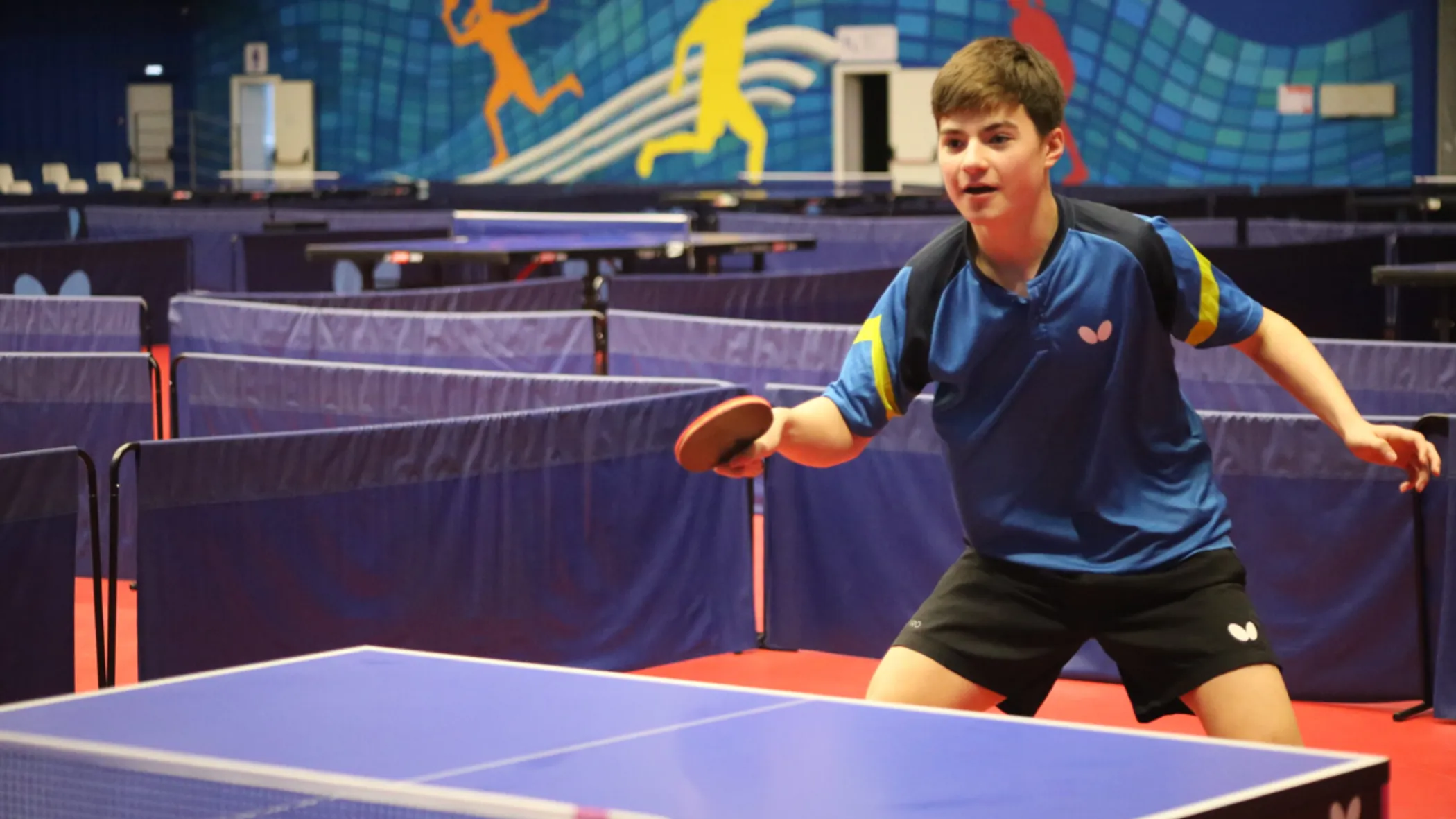 Table Tennis
Alan Kurmangaliyev wins bronze medal at the Youth Contender tournament in Poland
Kazakh table tennis player won a bronze medal at the 2023 WTT Youth Contender in Wladyslawowo, Poland.
He contended in the U17 Boys singles category. Over the course of the competition, Kurmangaliyev scored six victories over opponents from Hong Kong, Peru, Finland, China, Uzbekistan, and Japan, and was defeated by Taiwan's representative Chang Yu-An.
This bronze is Kurmangaliyev's 23rd international medal. Now, the Kazakh athlete has a total of 10 gold, 6 silver, and 7 bronze medals.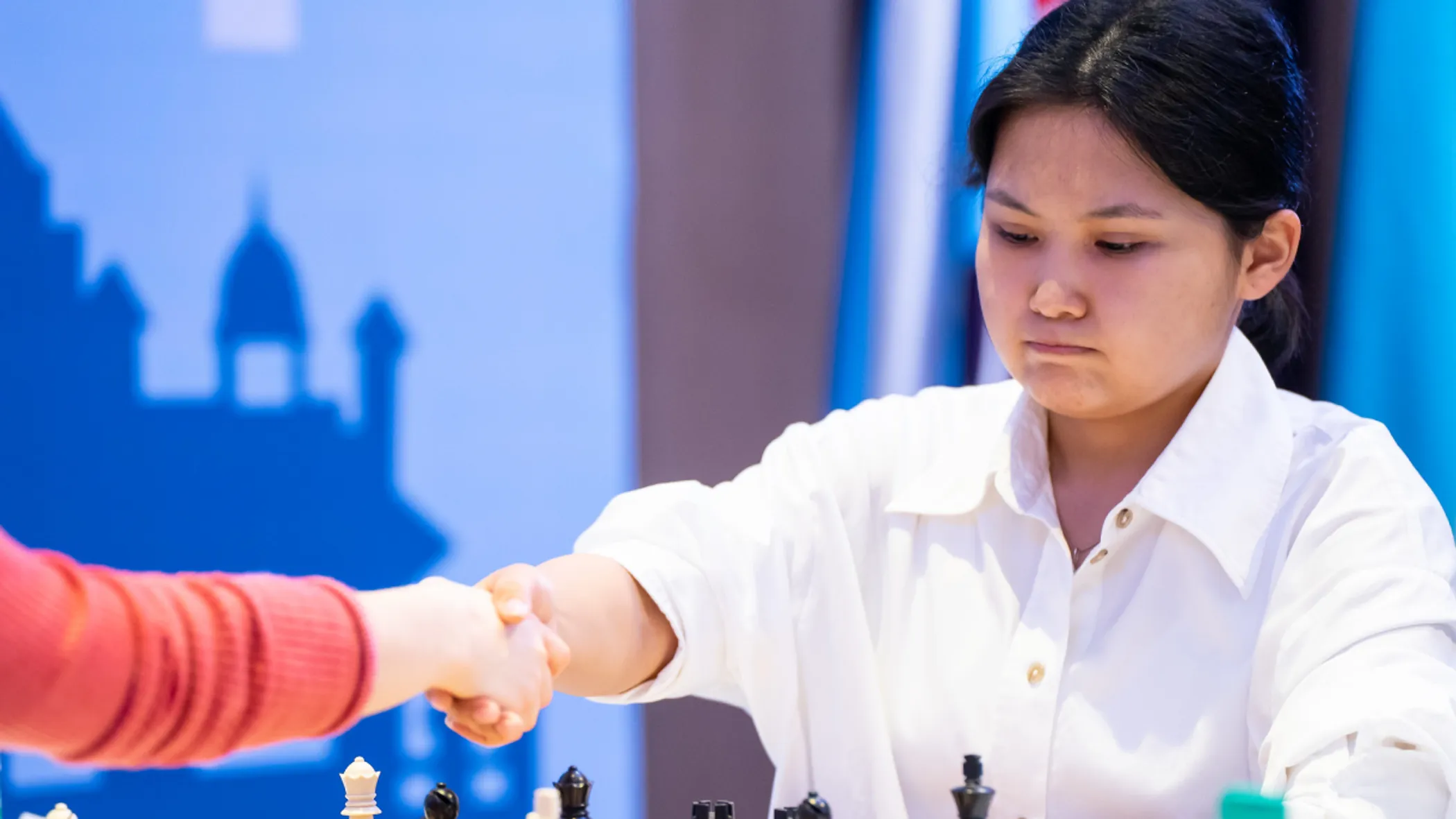 Chess
Bibisara Assaubayeva maintains first place after the 8th round of the Women's Grand Prix in India
Two-time world chess champion Bibisara Assaubayeva drew in the 8th round with Zhu Jiner, allowing her to retain a first place at the FIDE Women's Grand Prix Series 2022-2023 in New Delhi, India.
Currently, the Kazakh player has exactly 5 points – 4 wins, 2 draws, and 1 defeat. She is followed by Zhu Jiner with 4.5, and Aleksandra Goryachkina and Kateryna Lagno, who both have 4 points each.
On April 3, Assaubayeva will meet the 2017 rapid chess champion from Georgia Nana Dzagnidze, who currently ranks 8th.
The Indian stage of the Grand Prix will end on April 5.
Earlier, Zhansaya Abdumalik (Kazakhstan) and Elisabeth Paehtz (Germany) withdrew from the tournament.