Kazakhstan and France will establish a joint genetic center for the development of cattle breeding, QazMonitor reports.
Minister of Agriculture, Yerbol Karashukeyev participated in the International Exhibition of Agriculture (SIA) in Paris and met with local agricultural entrepreneurs.
SIA is a trademark of agrarian France, which covers almost all areas of agribusiness and is visited by 700 thousand of people from all over the world every year. The exhibition not only showcases modern agricultural technology and high-yielding cattle breeds but provides a platform for the exchange of experiences between industry experts.
During a meeting with Marc Fenod, the agriculture and food minister of France, Karashukeyev voiced Kazakhstan's interest in developing projects in cattle breeding and mentioned the ongoing process of establishing a joint genetic center with the French company Evolution. According to him, the new center will develop livestock genetics in Kazakhstan.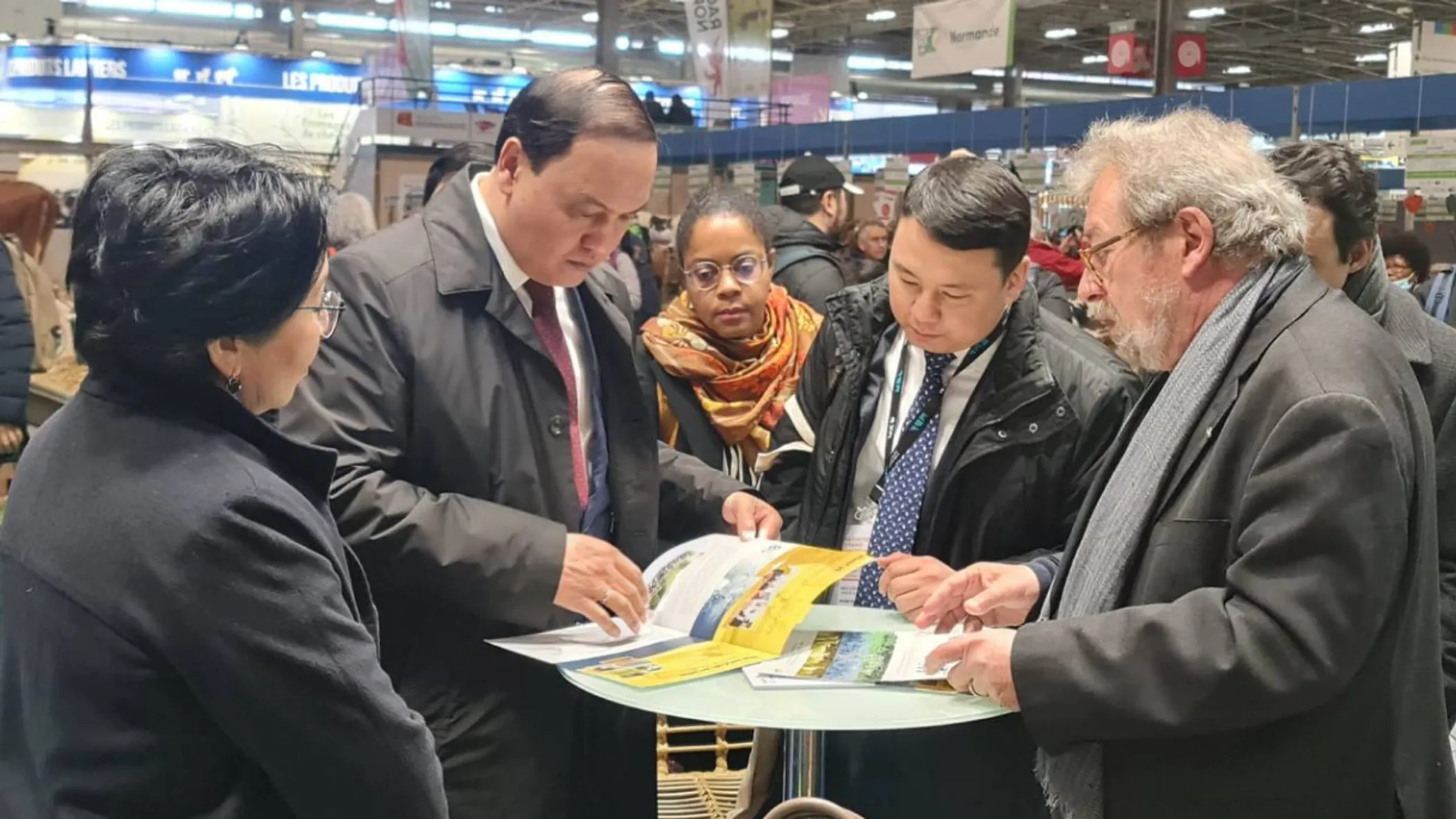 He also mentioned the joint project between Kazakh holding KazBioPharm and Boehringer Ingelheim in producing veterinary vaccines.
Currently, Kazakhstan is facing a number of challenges in veterinary welfare, said the minister in another meeting with the Director General of the World Organization for Animal Health (OIE) Monique Eloit.
They discussed the project for the production of an FMD vaccine in Kazakhstan and the safety of trade in livestock products with neighboring countries.
In other meetings, the agriculture minister invited French businessmen to invest in grain processing and the production of baby food and other goods in Kazakhstan.