U.S. Secretary of State Antony Blinken said the United States will provide the countries of Central Asia with economic support as part of an effort to boost its presence in the region, QazMonitor reports.
Blinken arrived in Astana on February 28 to participate in the C5+1 diplomatic summit, where he and the foreign ministers of Kazakhstan, Kyrgyzstan, Uzbekistan, Turkmenistan, and Tajikistan discussed a wide range of issues, including cooperation on food security, combating terrorism, energy, and the environment.
Later at a press conference, he addressed questions related to helping Kazakhstan and other Central Asian countries increase self-reliance and ensure territorial security in the backdrop of the current geopolitical situation.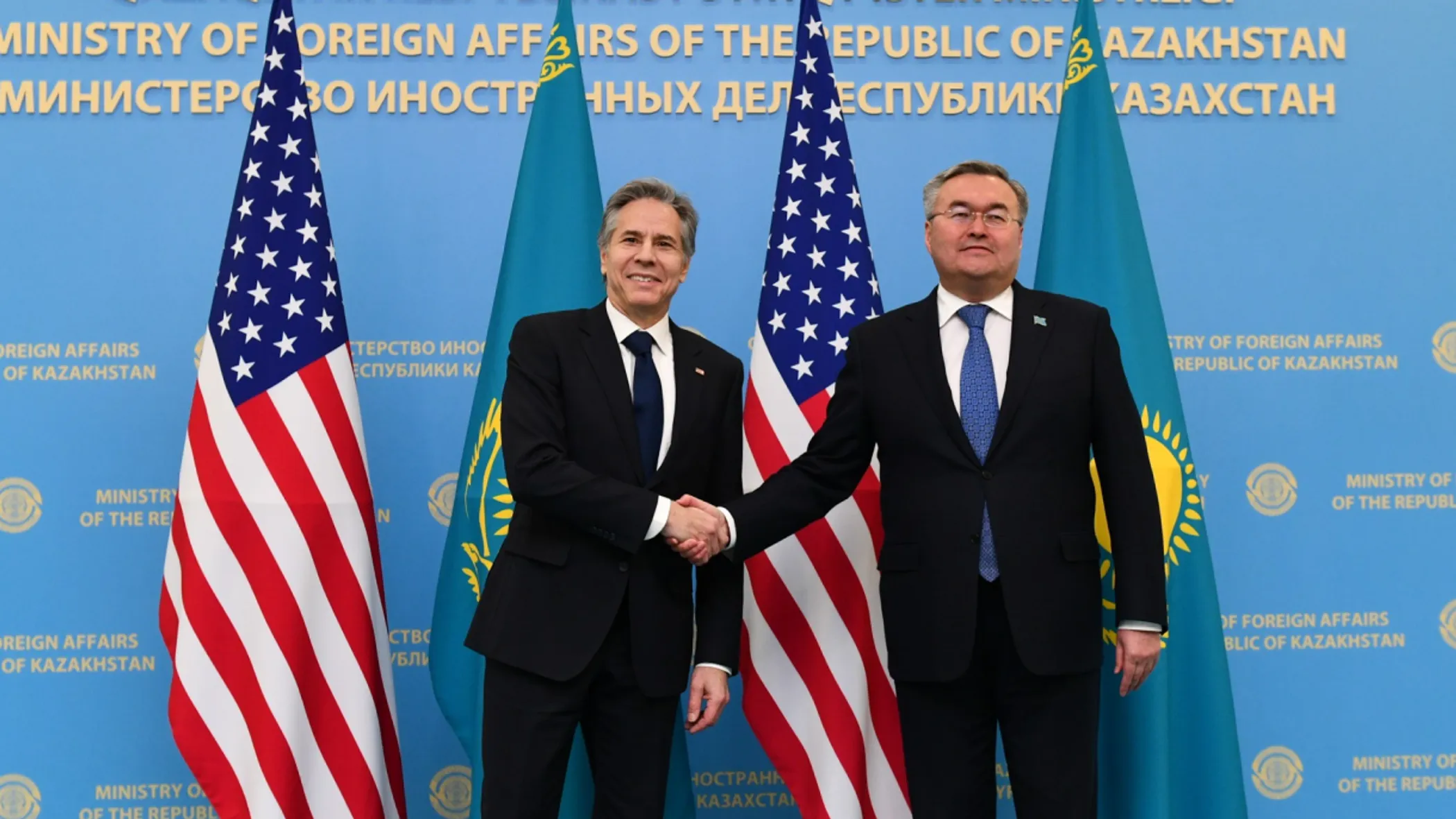 Economic cooperation
Blinken said the U.S. is "eager to bolster economic cooperation" with Kazakhstan, particularly in the field of energy, denuclearization, peacekeeping in the Middle East and Africa, space exploration, and counter-terrorism.
The diplomat announced Central Asian countries will receive additional financial support for the expansion of regional trade routes and the creation of new jobs.
In September, the U.S. provided $25 million through the Economic Resilience Initiative for Central Asia in order to build a regional economy that has minimal reliance on tight cooperation with Russia.
"Today, I'm announcing an additional $25 million for that initiative, a total of $50 million to build up the regional economy, and especially to make sure that people have the skills they need to succeed in this global economy," Blinken said.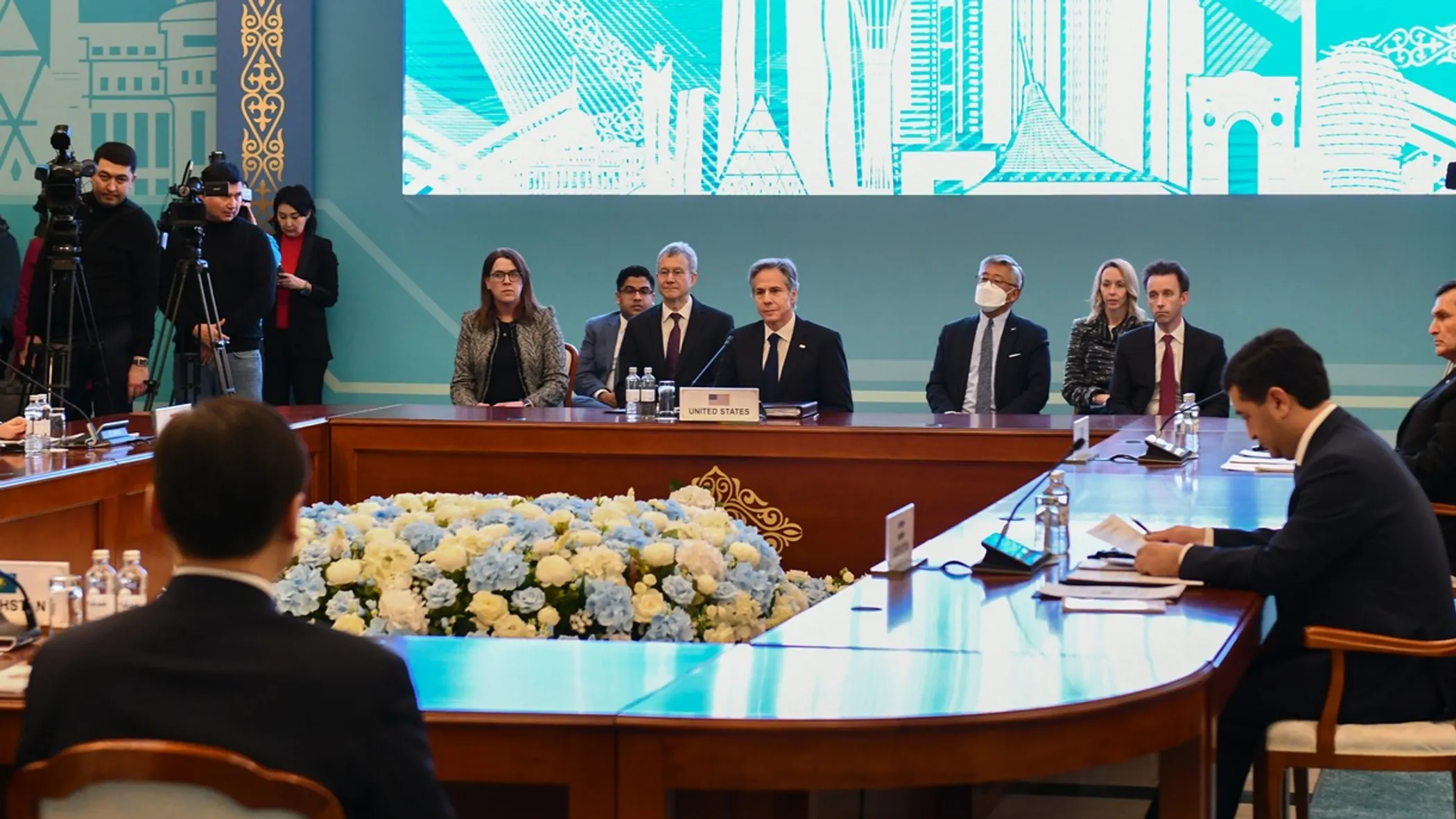 He continued: "To further empower and connect the people of Central Asia, we're launching an effort to increase English language proficiency for more than 1,000 young professionals in government and across civil society."
Spillover effect
According to Blinken, Kazakhstan will receive support to buffer the negative economic spillover effects from ongoing sanctions and avoid getting caught in secondary sanctions. This includes providing incentives for Central Asian businesses to move away from the Russian market and create new opportunities for partnership with each other.
"We are watching compliance with sanctions very closely," he said.
"Licenses have been granted for companies or entities in countries that are engaged with sanctioned Russian companies so that they have time to wind down those activities and cut their ties with Russia. It's not like flipping a light switch. We understand that sometimes you need time to do it in a way that doesn't harm your business."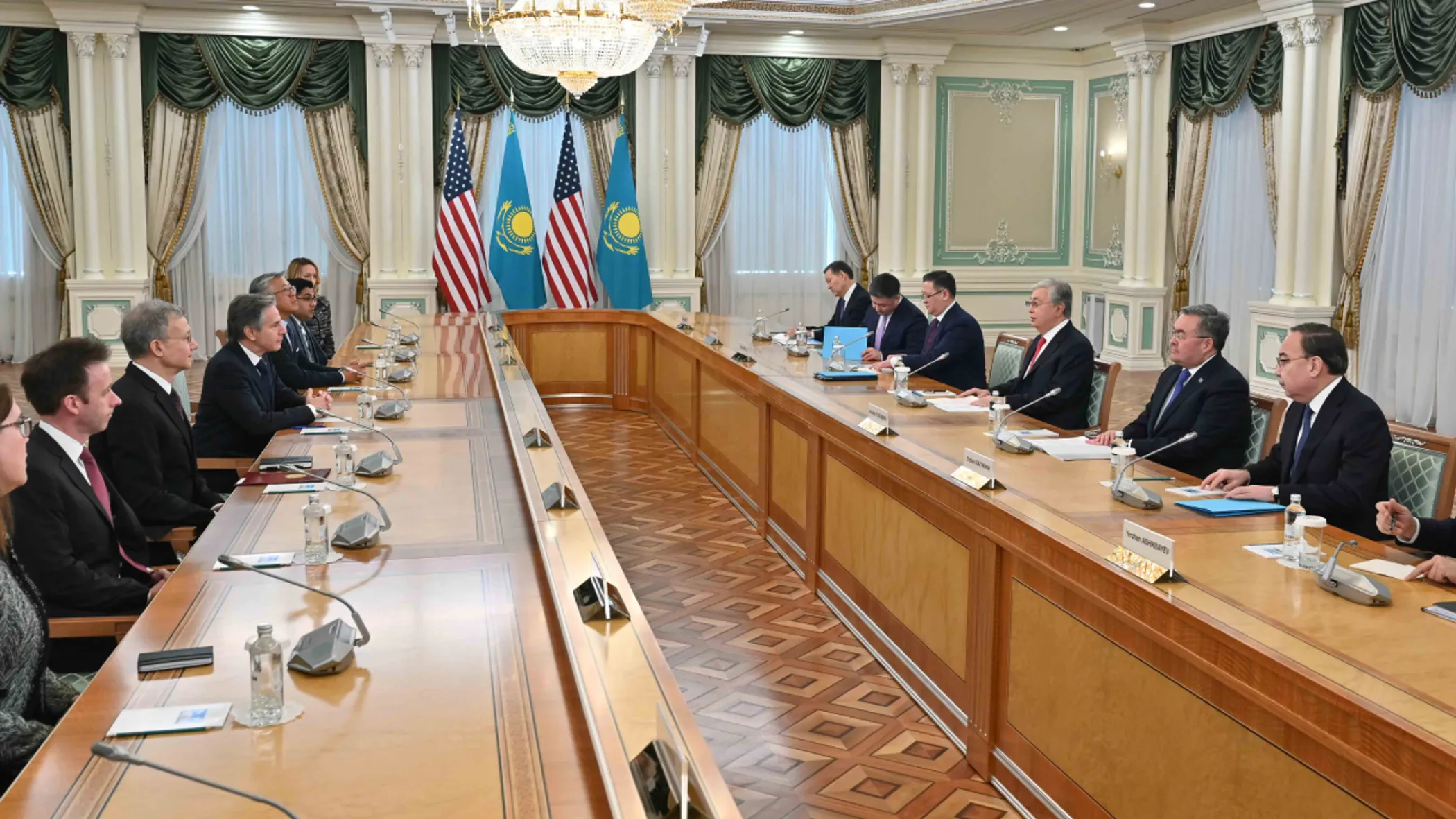 To this statement, Kazakh foreign minister Mukhtar Tleuberdi added:
"The Government of Kazakhstan and the leadership of the United States established the mechanism of regular consultations on this matter in order to avoid the negative consequences for the economy of Kazakhstan and in order to prevent possible secondary sanctions."
"There is no single Kazakh company or there is not a single Kazakh sector that has been imposed secondary sanctions."