Kazakhstan and Latvia are considering the prospects of developing existing transport corridors and creating new routes to increase mutual trade, QazMonitor reports.
Deputy Minister of Foreign Affairs Roman Vasilenko received the Ambassador of Latvia to Kazakhstan Irina Mangule on Monday to discuss political and inter-parliamentary ties along with developing trade, economic, and investment activities.
The countries enjoyed a boost in trade turnover last year, which is most likely linked to Kazakhstan using an alternative route through the Latvian ports of Riga, Ventspils, and Liepaja to ship cargo - consisting of mostly raw materials like coal and aluminum ingots - to Europe.
The logistical shift came after the initial wave of international sanctions imposed on Russia in early March.
Following the positive economic growth, Kazakhstan and Latvia are interested in expanding logistical cooperation by developing existing routes or creating new and alternative directions to increase trade even further.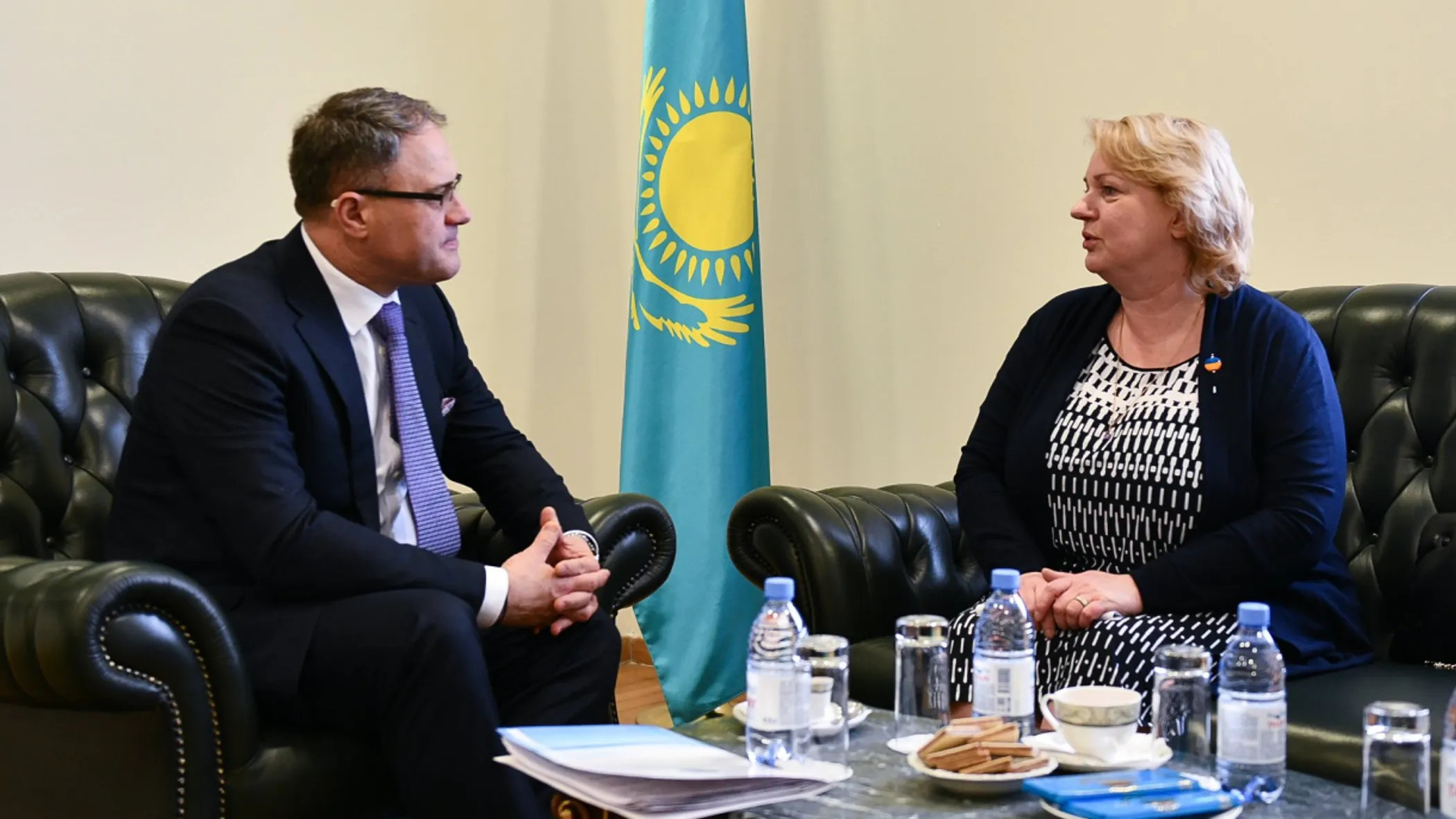 Kazakhstan is discussing the same logistical prospects with Estonia, which is a regional competitor of Latvia in the railway transport sector.
Last week, the minister of industry and infrastructural development met with the Estonian vice-chancellor of economic affairs and communications to continue talks about the advantages of creating an Asia–Europe transport corridor via the Kazakh and Estonian territories.
Kazakhstan's push to open new trade directions benefits the Baltic States as well. In the case of the Estonian railway industry, it reportedly saw a 60% drop in railway cargo volume after Central Asian countries were no longer able to transit through Russia.
For Kazakhstan, the creation and development of trade corridors via the Baltic countries would not only patch up the disrupted supply chain but also establish more direct access to the European market.
The ministry of industry officials told the European Commission recently that the country will be able to supply the EU economy with all the critical raw materials it needed.