Mythical winged horses, the eternal tree of life, the elder of the stars Urker - what do you know about Turkic mythology? The artist Zhanar Yerlankyzy from Almaty, who is known under the pseudonym Erke, tells about nomadic myths via her illustrations.
Recently her works have been shown at the exhibition in Paris where she presented the legends of the Great Steppe in fairy-tale illustrations.
'We wish to pay tribute to the courageous citizens who gave their lives during the political uprising in 1986, 2011, and 2022 in the name of freedom and truth. As well as our ancestors who suffered the terrors of the Stalinist regime, including famine in the 1930s, which claimed the lives of 5 million people. Given the current events unfolding in Kazakhstan, we stand by their side," wrote the artist about the exhibition.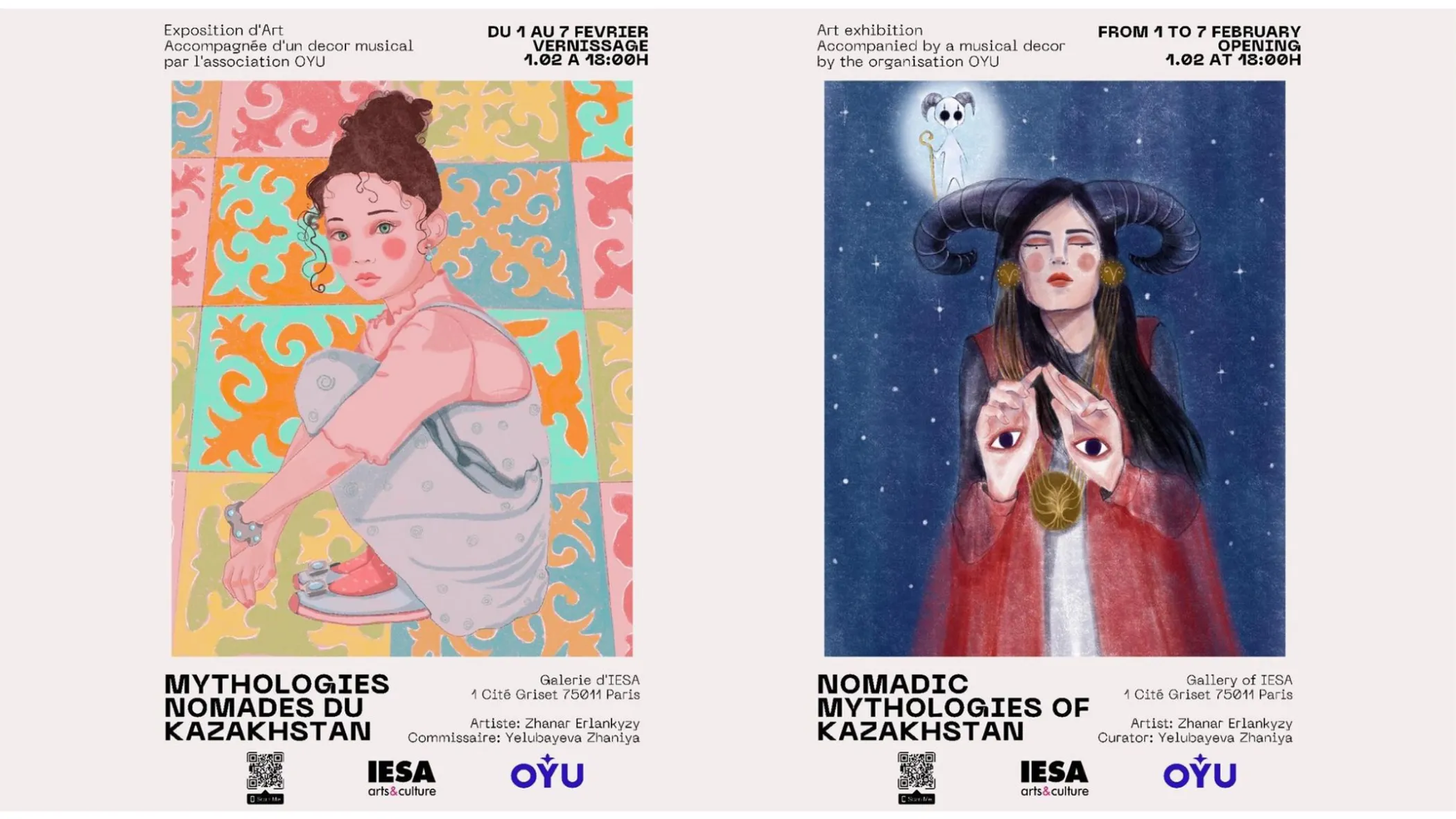 The French public liked this kind of art. "They liked, I think, the myths because there is still a child in each of us. We all love to fantasize, look at pictures and see what we want to see. Therefore, I saw that many people were spending their time in the mythology part of the exhibition, and also because I wrote a booklet with explanations of the paintings. It seems to me that it was convenient for them to come closer and touch," said Zhaniya Yelubayeva, an exhibition curator.
Zhanar has been fond of drawing since she was a child. From the 6th grade, she attended art school in Issyk. And in 9th grade, she was sure that she would become an artist.
Following her dream, she enrolled in college at the Kazakh National Academy of Arts named after T. Zhurgenov. Later she continued her studies at the university and then got a master's degree. "Drawing is my favorite job," Zhanar said.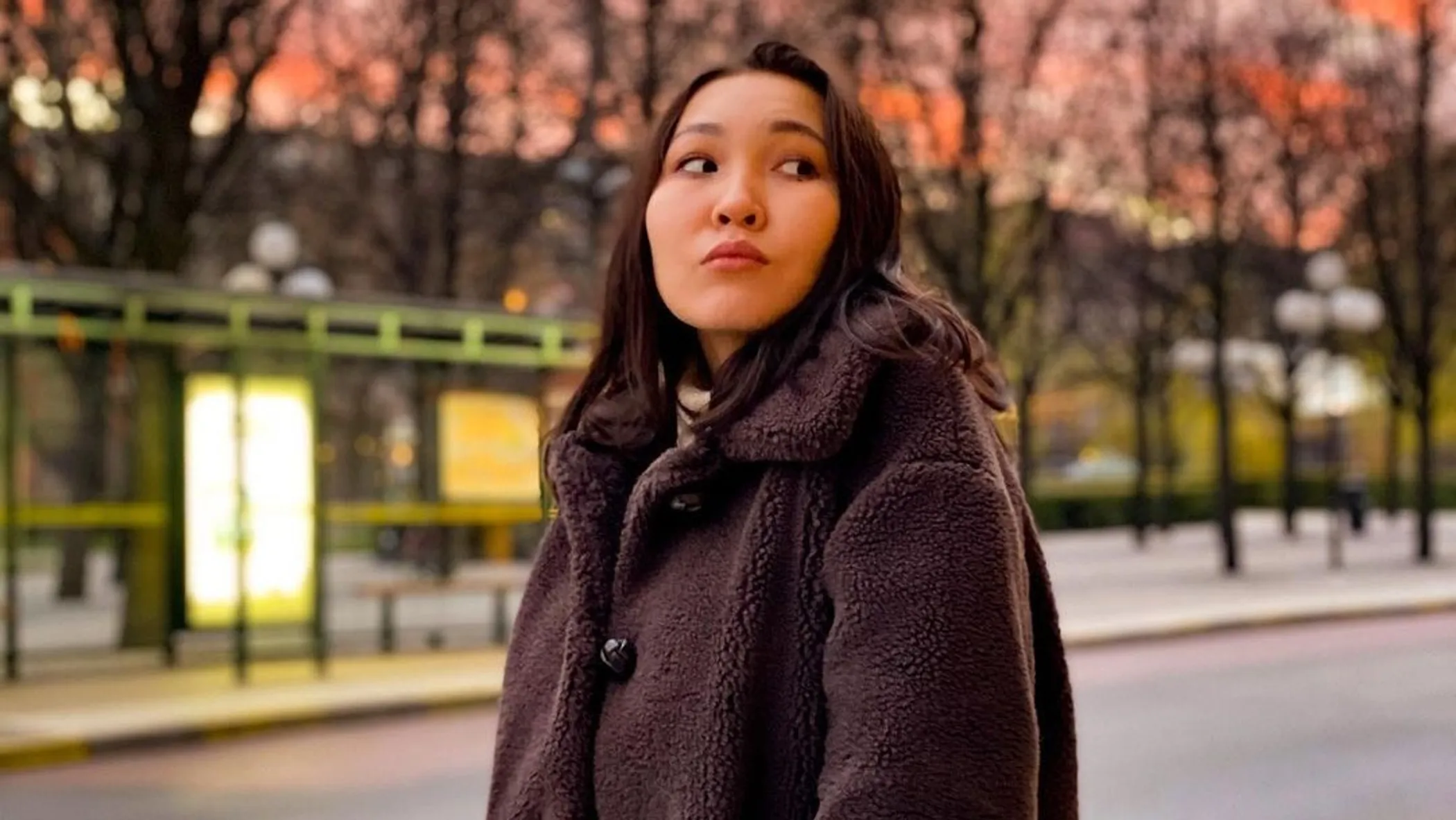 "I have always been fond of mythology, mythical characters. Since childhood, I watched a lot of movies, read books related to mythical creatures. When I moved to Sweden, I got the idea to draw and write about Turkic mythology because the history is very rich and interesting," she said.
Zhanar gets her inspiration to create works from the research of famous historian and linguist Serikbol Kondybai. The artist delicately combines in the paintings the historical past with the present.
"I am always inspired by famous artists, movies, and people. For example, I love Van Gogh for his dedication and sacrifice to art. For the fact that he didn't listen to anyone and did sincerely what he loved. His paintings are far from a perfect drawing, but there is life there, his worldview."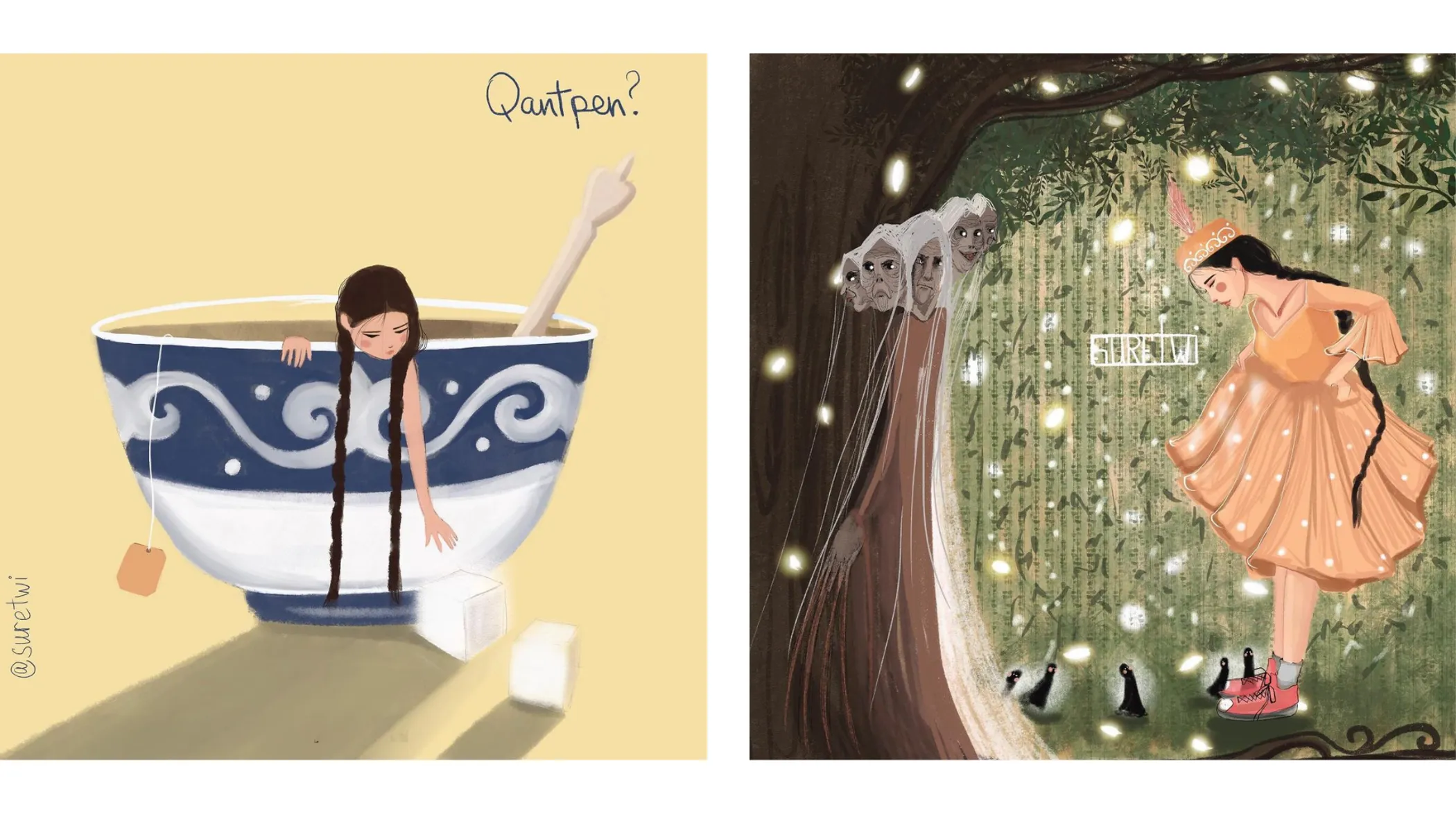 "I love Frida for her courage and boldness. She was disabled and never stopped sharing what was inside her, what horrors she was experiencing. I love her for not being ashamed of herself and her feelings."
"I love the golden world of Klimt and the strange world of Dali. I love Nikolai Feshin for his talent. You have to devote at least half of your life to come close to his level. For me, art is an integral part of life, without which I would no longer be me."