The dombra lesson given at NIS PhM school in Astana entered the Guinness Book of Records, QazMonitor reports citing the press service of the school.
Information about the registration of the record was published on the official website of the Guinness Book of Records under 'Largest lute lesson' entry. The total count of players was 984. "The lesson was led by one main instructor and his two assistants. Participants were secondary school students," says the message on the Guinness World Records website.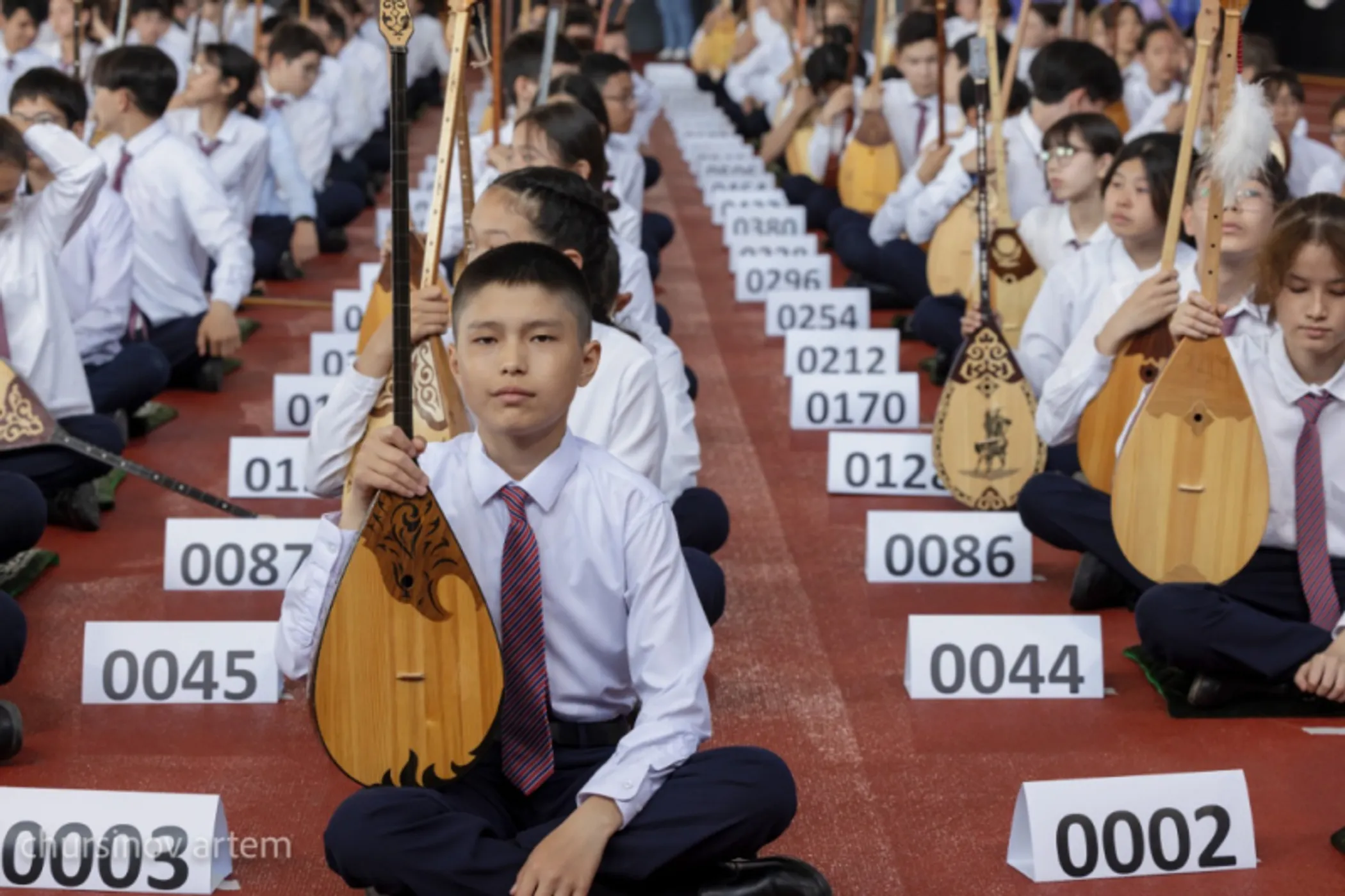 The dombra lesson on May 24 at NIS is the only time in the world when the Kazakh national instrument was played by nearly 1,000 students from one school. The unique orchestra was conducted by Aitzhan Toktaghan, a teacher of additional education, an honored culture worker of the Republic of Kazakhstan. The students performed famous kuys, such as "Saryarka", "Balbyrauyn", "Yerkem-ai", "Kenes", and "Zhastar bii".
According to the requirements of the Guinness Book of Records, more than 25 stewards and two witnesses watched the large-scale lesson. There was one independent steward for every 50 participants who observed a particular group. The witnesses acted as trustees of GWR, as they oversaw the record being set and its compliance with all of the Book's criteria.
According to the requirements of Guinness World Records before the start of a large-scale lesson, all participants underwent a two-step registration. First, they scanned their badges and marked themselves through the "Candidate-Marker" software, and then the duty officer conducted a mechanical count of the players.