It's hard to leave the comfort of your warm, cozy bed to brave the frosty weather. But do not fret – we are here to help! Raise your winter holiday spirit this weekend, December 16-18, with QazMonitor's list of fun activities for the snowy season. Ski down the scenic slopes or plan a romantic date at the ice-skating rink. Or you can enjoy a hot cuppa around a campfire or go on a hike.
Astana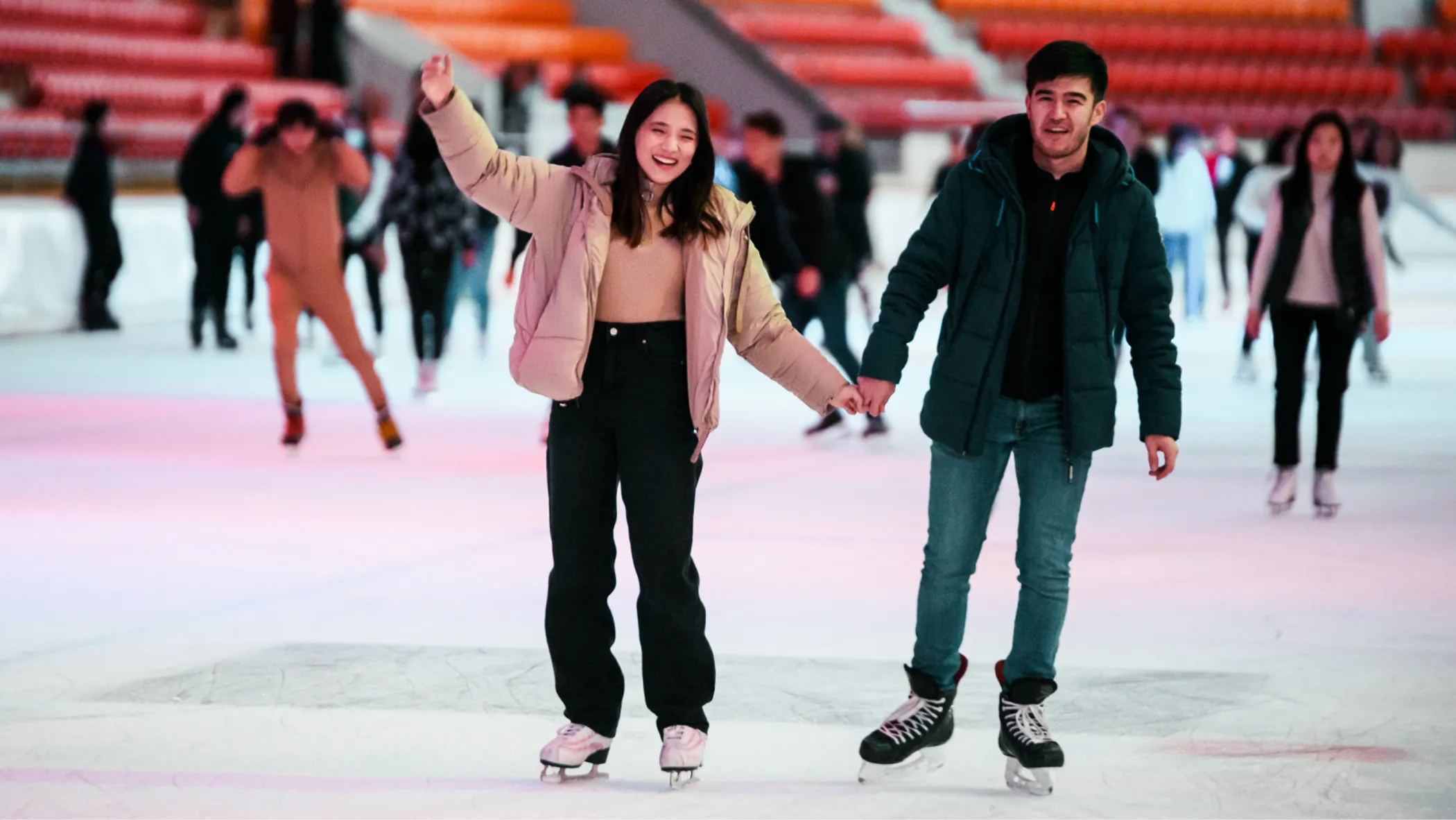 Ice Skating at Alau Ice Palace
Anyone who has been to Astana in the winter and endured its icy winds is entitled to enjoy the city's ample snowy attractions. But if you are not a fan of the cold, there are plenty of indoor ice rinks to choose from, like the one at the Alau Ice Palace, specifically built for international speed skating tournaments.
Address: Alau Ice Palace, Qabanbay Batyr Avenue 47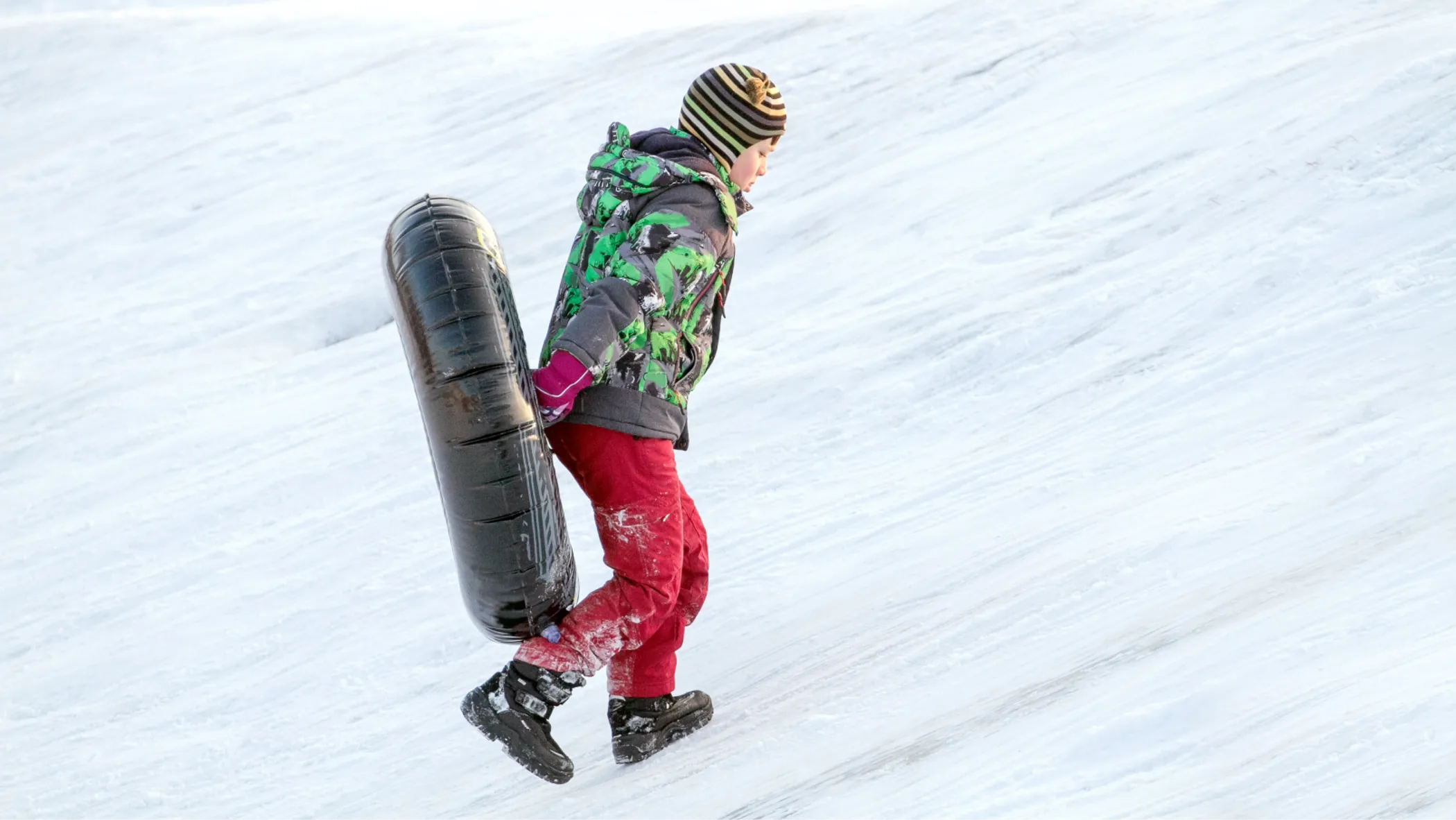 Winter slides in the Presidential Park
The classic winter experience in Kazakhstan consists of sledding down snowy hills, making a row of snowmen, and walking around an ice town to admire the ice sculptures. You can now relive those childhood memories by racing down the twenty-meter-long slide at the Presidential Park.
Address: Presidential Park near HighVill Block B, Ahmet Baitursynov Street 3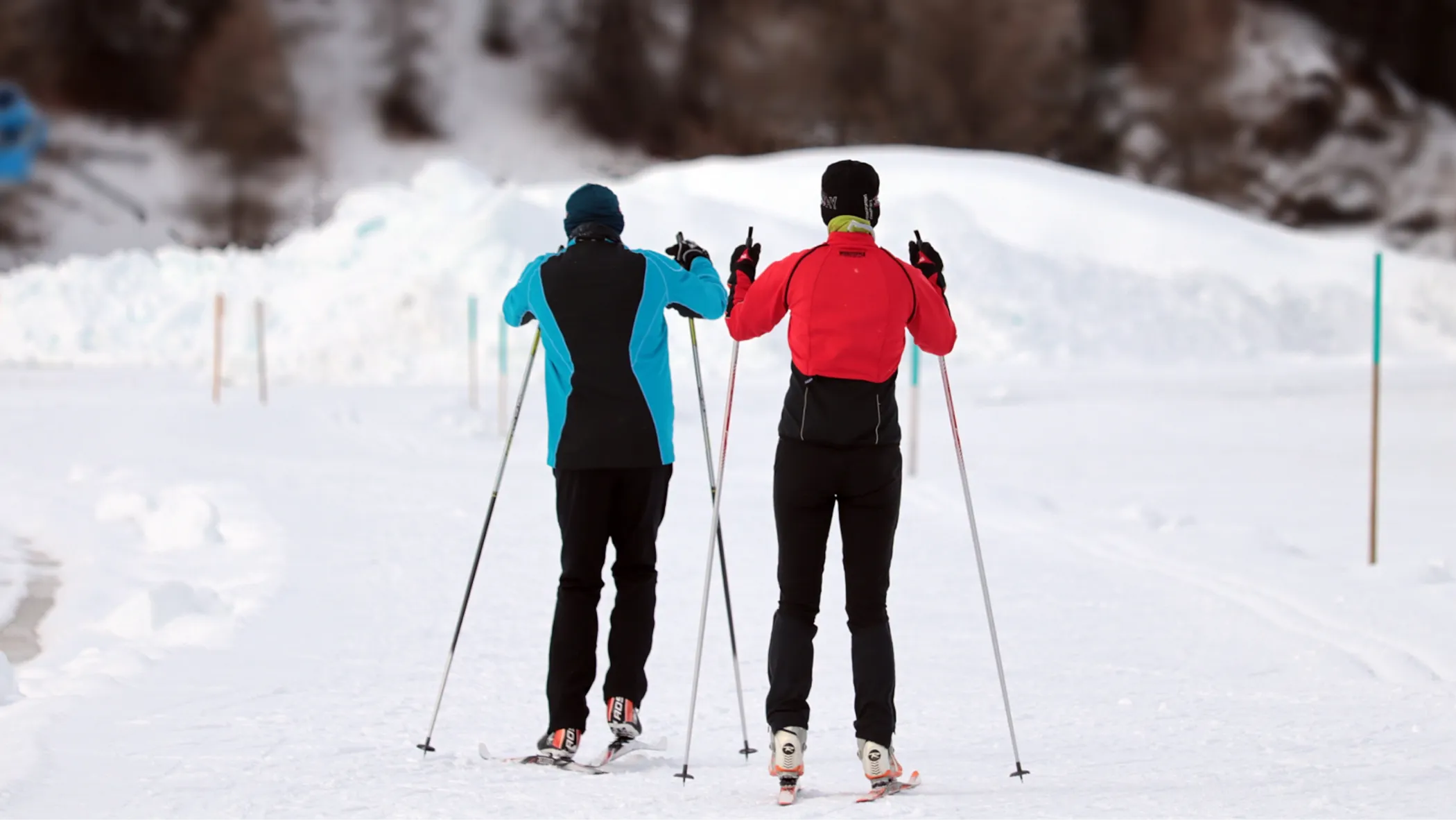 Ski Club Astana
Skiing around the Central Park is probably among the healthiest ways to spend one's weekends in the capital. Besides renting skiing gear, Ski Club Astana offers group skiing courses and participation in amateur races.
Address: Ski Club Astana, Turan Avenue 2/4
₸6,000 – professional ski booking
₸1,000-₸11,000 – a variety of ski maintenance services
₸40,000 – training courses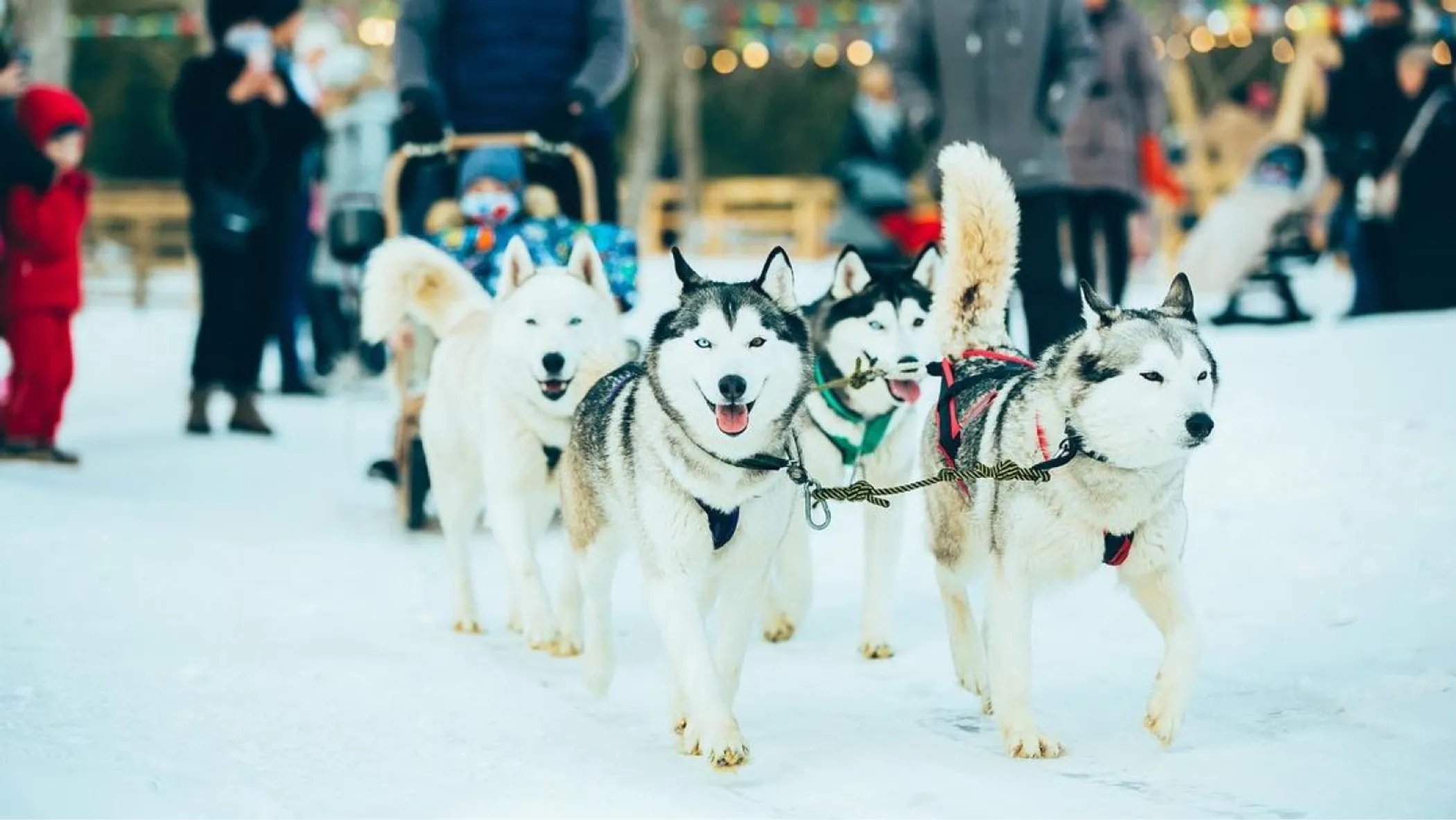 Esil Camp
Whistling samovars, piping hot tea, and excited kids piled on top of husky sleds. This is what you will see at Esil Camp located right in the city center. You can also get cozy around a campfire and share a warm cup over stories with family, friends and strangers alike.
Address: Esil Camp, Qabanbay Batyr Avenue 1B
Almaty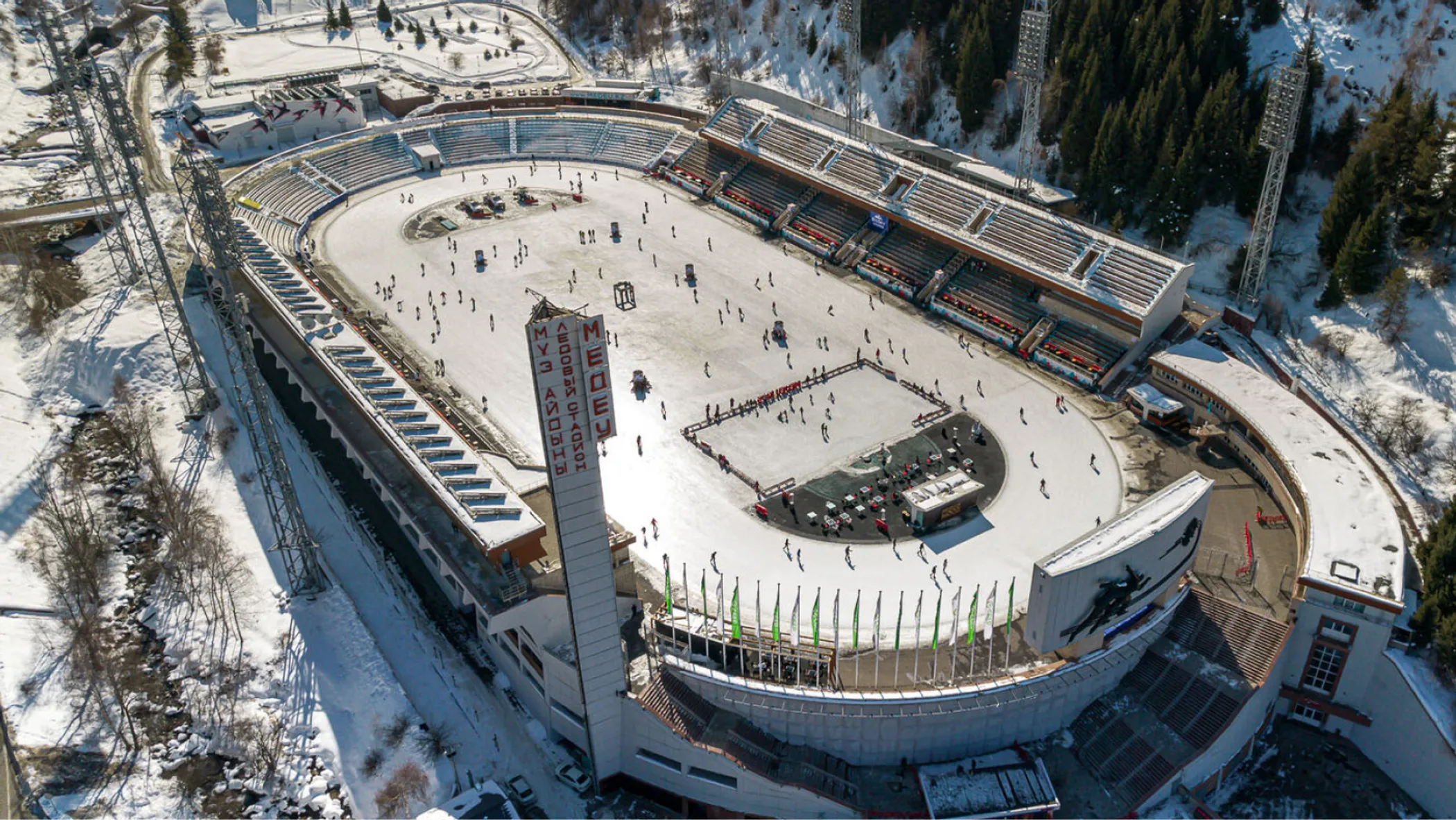 Ice skating at Medeu
If you are in Almaty but still haven't been to Medeu, now is the time! The 10,500-square-meter ice rink at the mountain valley of Tian-Shan is the ultimate place to skate in Kazakhstan. The stadium has weathered countless seasons to witness the development of the winter sport in the country.
Address: Medeu, Gornaya Street 465
₸1,000-2,500 – ticket for weekdays
₸1,500 –3,200 – ticket for weekends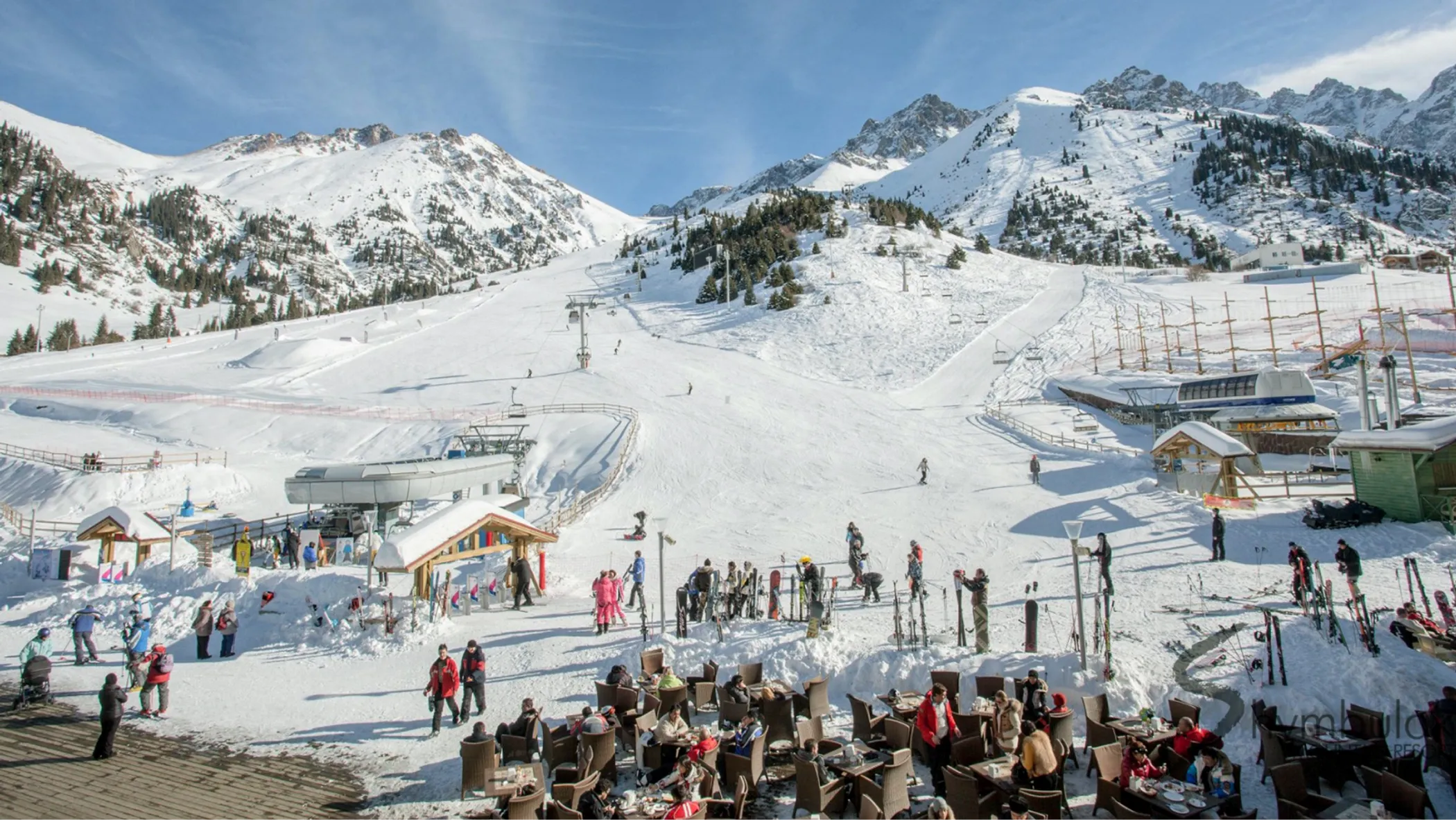 Shymbulak resort
If Medeu is the go-to for ice skating, then Shymbulak is a paradise for those who like to ski. Besides sports activities, visitors can take the resort's gondolas down the mountainside and see the breathtaking view of Ile Alatau's snowy peaks.
Address: Shymbulak, Kerey and Zhanibek Khans Street 558/1
₸7,600-₸13,400 – "full day" pass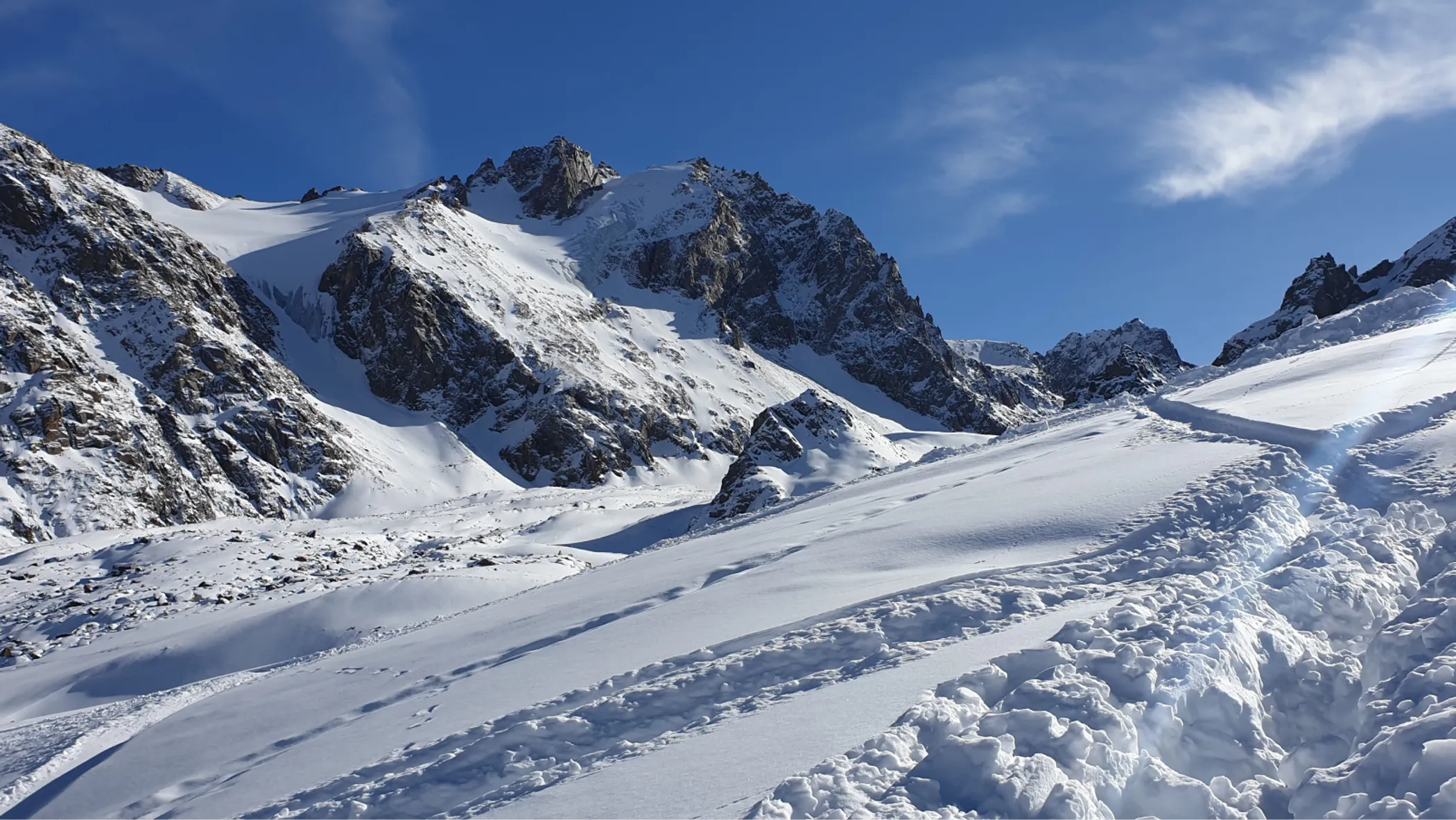 Kok Zhailau hiking
Translated as sky pasture or green pasture, the Kok Zhailau plateau is located between the Small and Big Almaty gorges. It's a popular hiking destination among locals and tourists, presenting an untouched nature just at the edge of a bustling metropolis. NOTE: Kok Zhailau hiking route is rated as medium difficulty.
Address: meeting point is determined by the tour operators