The couple leads the Bike Up and Down cycling tour project and a YouTube channel documenting their adventures. The goal of the project is to support children with Down syndrome. They started their world tour last June.
On May 25, the Sanchis came to Aktau where they visited the Nazarbayev Intellectual School (NIS) and the Caspian University of Technology and Engineering named after Sh.Yessenov to present their project.
At the Yessenov University, we had the chance to meet Laoren, a 19 year old carrier of Trisomy 21 who loves dancing and to exchange words with her mother Rayhan about inclusion in the country. Here in Kazakhstan, there is no significant national association but UNICEF, some NGOs or private foundations in Almaty or Nur-Sultan, the capital. Parents still hide their children, the acceptance of the handicap remains difficult, and the way is only beginning. A significant number of children with disabilities are still not identified: UNICEF indicates that only 3% of children in Kazakhstan are registered as having disabilities and special needs. This is significantly lower than in other countries around the world, where the rate is 10-15%. This is due to many social barriers such as discrimination against disabilities and the accompanying barriers to accessing services, social life and sports. Parents are often reluctant to report a disability (children or adults are mistreated in some centers), as the family may face social stigma and isolation.
BikeupandDown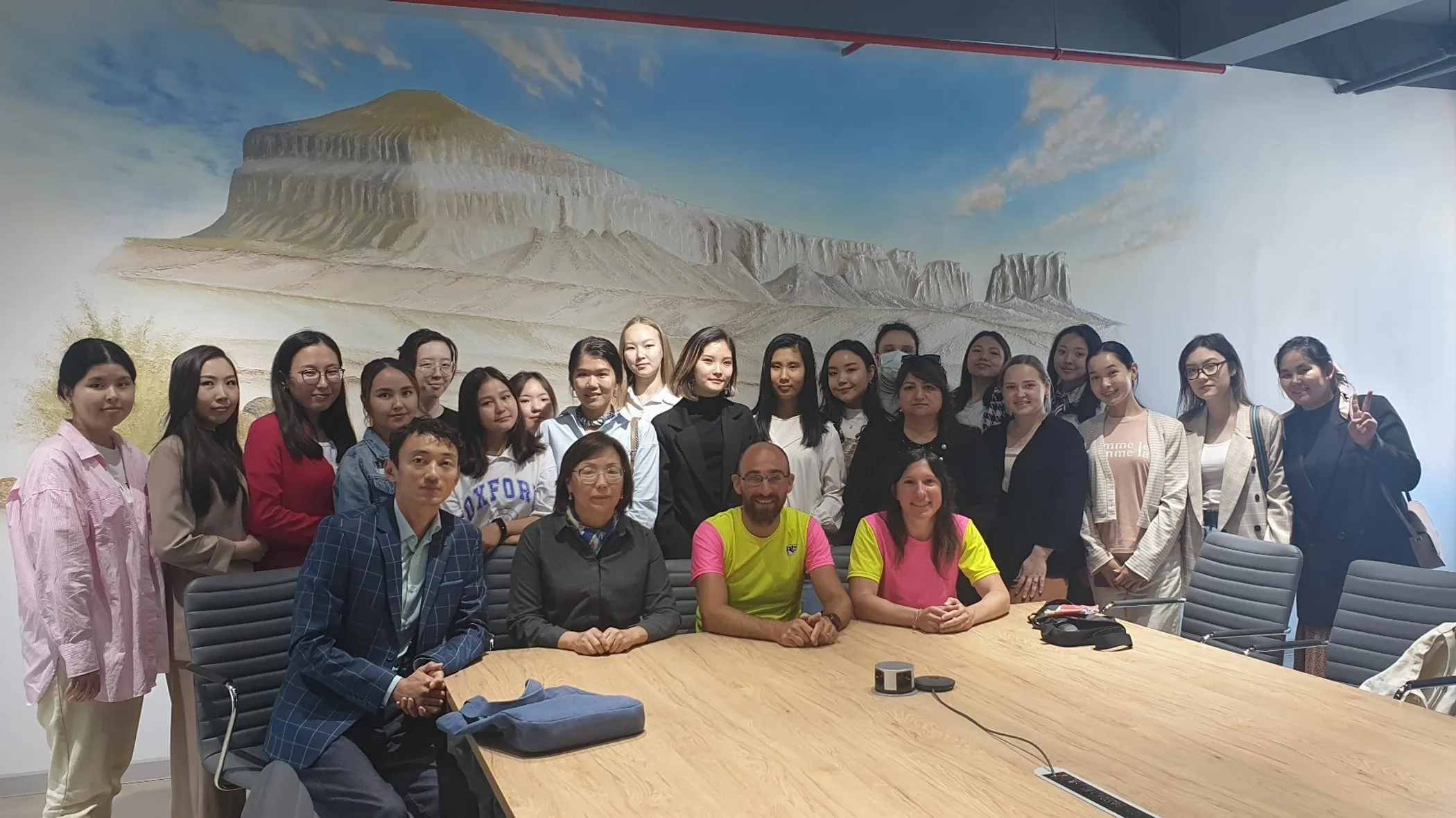 The Sanchis documented their trip in Kazakhstan in one of the latest videos. In the video description, the couple shared how exhausting their trip was:
Thanks to an extreme motivation and to the complicity of Laurine and Maël, 2 other cyclists, we were able to cross these desert steppes in 5 days.
Physical or mental test? both. We did not come out of it unscathed. Our heads were empty, our tendons were raw.

Alternating 4 nights of bivouac and big stages by bike, we even came to think that the solution was maybe to ride at night.

We held on, and our train of four cars exceeded 150 kilometers, all this with occasional water supplies every 100 kilometers and food every 250 kilometers.


"We have more opportunities to communicate with people due to our cycling tour. When we were on our way, people stopped us and invited us into their homes for tea and meals. We want to be closer to people to better understand them," said Émilie.
To date, Sanchis have visited 11 countries, including France, Germany, Austria, Slovakia, Hungary, Romania, Moldova, Ukraine, Turkey, Georgia and Azerbaijan.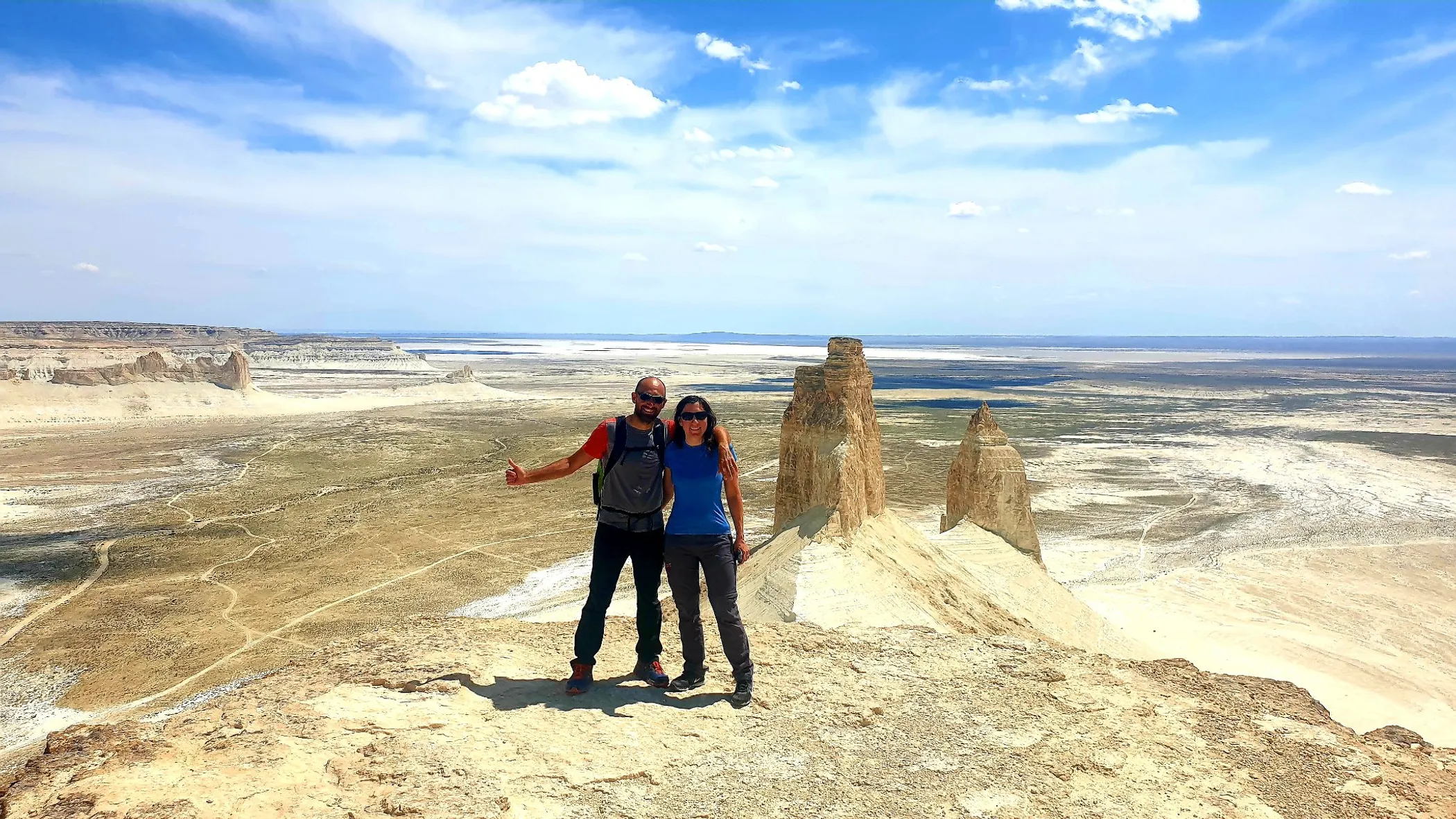 "We participated in sports competitions with people with mental challenges, organized picnics with associations, attended special institutions and homes, where people with disabilities live as well as inclusive restaurants, hotels and social farms," travelers said.